Have you ever asked yourself or your friend who makes Wegman Brand products? Are they good quality? Well, you are at the perfect place to find the answer to such a question.
Wegmans is one of the most popular grocery supermarkets in America right now. With more than 70,000 products in stock, an excellent shopping experience, and a wide selection of items, the brand has earned the title of 'America's number one grocery store'.
When it comes to the manufacturers and suppliers, almost every product sold at Wegmans has a different source. The brand individually researches and finds the best manufacturer for each of its item categories.
If you're interested in the Wegmans brand and want to know more about who makes their products, keep reading. This article has covered all the interesting details.
What is Wegmans?
Wegmans is a privately owned American grocery supermarket chain with a loyal following. The brand has its stores across seven states in the USA and has 100 stores in total. Although this is not a lot, Wegmans is a big player in the grocer's industry today.
The company was first founded in 1916 as the Rochester Fruit and Vegetable Company. It was run by two brothers, Walter and John Wegman.
Currently, the CEO of the company is Danny Wegman, and the president is his daughter Colleen Wegman.
Who Makes Wegman Brand Products?
Basically, Wegmans products are made by many mainstream brands with the Wegmans logo and packaging on it. So, you're actually buying from an established mainline brand as they are the actual suppliers of the products.
Third-party manufacturers and private suppliers are also behind many of their product categories. Wegmans contracts out the production of their products to these companies.
Many of their products also come from Canada whereas some products, like their green tea, come from Japan.
Almost every product is made by a different manufacturer so the list would get too long to cover. However, we're going to take a look at some of the most popular Wegmans products and share who makes them.
Read also: Who Makes Wegmans Yogurt? (Greek Yogurt – Are They Good?)
Does Wegmans Make Any of its Products?
Wegmans does make some of its products, but these are not much in proportion to the total stock they carry.
Only 30 items are currently being produced at Wegmans own warehouses. All other products come from third-party suppliers.
Which Wegmans Products Does LiDestri Foods Make?
One of the contract manufacturers and packagers for Wegmans is LiDestri Foods Inc. About 30 different lines are being produced by the company.
This includes Italian pasta and sauces, salsas and dips, as well as fruit spreads, basting oils, and cooking wines.
Wegmans believes that some of the products like the Lime; Garlic Salsa and Tomato Sauce with Italian Sausage, and the Black Bean Dip can't be made by other national brands and so, the brand exclusively relies on LiDestri for their particular taste and quality.
Who makes Wegmans Butter?
Everyone knows that the cheese department at Wegmans is on another level. You can find French brie, local goat cheeses, and many types of crackers and dried fruits and nuts there.
If you want to create the most perfect cheese board, Wegmans should be your go-to.
One super popular product here is the Wegmans Butter Boy, a hand-churned, tasty butter with sea salt. And many people want to know who makes the product.
Wegmans butter is made by Rodolphe le Meunierin from France.
This is a fancy butter, perfect to enjoy with snacks. It costs $17.99 per pound but it is a cult-favorite among Wegmans customers.
Read also: Who Makes Wegmans Peanut Butter? (Quality, Reviews + More)
Who Makes Wegmans Store-Brand Ice Cream?
Wegmans ice cream is made by the famous Perry's Ice cream from Western NewYork.
The company dates back a hundred years and is famous for its high-quality, whipped dairy icecream.
Where Does Wegmans Meat Come From?
The meat at Wegmans comes from local farms as part of their "Food You Feel Good About" line. One company that has also been supplying meat to Wegmans is Verde Farms. 
Who Makes Wegmans Peanut Butter?
Wegmans peanut butter is made by a company called Carriage House based in Fredonia, New York. Carriage House was one of the biggest suppliers of jellies and brand preserves, and also the third-largest peanutbutter maker in the US. 
The company was a subsidiary of Ralcolp which was then acquired by Con Agra Brands. Now, ConAgra Brands is the main manufacturer for Wegmans peanut butter.
Who Makes Wegmans Seltzer?
Wegmans seltzer is a popular sparkling water line sold at Wegmans grocery stores. It comes in lots of different flavors and is a tasty, carbonated drink. This includes more than a dozen flavors like:
Cherry Pomegranate
Mixed Berry
Coconut Lime
Lemon
Watermelon
Raspberry
Mandarin Orange
Lemon Lime
Grapefruit
Black cherry vanilla
Tangerine Lime
Ginger
Peach
Passionfruit
The soda is a private label product but is actually produced by Thomas Kemper Soda. This company is a subsidiary of Big Red Inc and has been making the drink for more than 10 years.
For the past 12 years, Kemper has been making seltzer for Wegmans. 
Who Makes Wegmans Yogurt?
Upstate Farms is a company based in New York State and is a partner of Wegmans for manufacturing their yogurt line. The company has 30 organic farms that supply Wegmans with milk and yogurt.
Who Makes Wegmans' Deli Meats?
The deli meats sold at Wegmans are also a success. While this remains somewhat of a mystery, our closest guess is that EG Emil & Sons are the producers of their deli meat range. Wegmans also carries other branded deli meats like Applegate and North Country Smokehouse.
We don't know if all the deli meats in Wegmans are made by E.G Emil but some of the variety is being manufactured by them, according to sources.
Read also: Who Makes Wegmans' Deli Meats? (All You Need To Know)
Final Words
So, now you know who makes the products you see in Wegmans stores. These products are on par with famous names in terms of quality while the prices are relatively affordable.
We hope you enjoyed reading this article and that it was informative and interesting for you. Enjoy your next trip to Wegmans!
---
Here are some of my favorite services, products, and Stores
There are affiliate links, so if you do decide to use any of them, I´ll earn a small commission. But in all honesty, these are the exact what I use and recommend to everyone, even my own family.
To see all my of most up-to-date recommendations, check out this resource that I made for you!
BEST Of The Best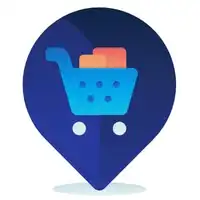 References
https://bobcutmag.com/2022/04/05/where-wegmans-meat-comes-from/
Recent Posts