Peanut butter is one of those treats that everyone seems to love and there are a lot of different options to choose from when you're shopping for the spread yourself.
If you've considered switching over to a store brand option instead of the more well-known products then you might be wondering, who makes Wegmans peanut butter?
Wegmans peanut butter was originally made by a company called Carriage House, which was based in Fredonia, New York. This highly popular peanut butter maker was a subsidiary of Ralcorp which has since been acquired by ConAgra Brands who are likely the company now responsible for producing the peanut butter at Wegmans.
This article will give you all of the information you need to know about the peanut butter you can buy at Wegmans, including some history about how peanut butter production at Carriage House has changed over the years.
Which Company Makes Peanut Butter for Wegmans?
Wegmans peanut butter was supplied by Carriage House Products and manufactured at a plant in Fredonia, New York.
Carriage House was famous for their peanut butter, and a large number of their products could be found in many of the biggest supermarkets in the country.
Originally, the brand was a subsidiary of Ralcorp Holdings Inc. and Carriage House grew to become the largest supplier of store brand preserves and jellies, and the third-largest producer of peanut butter, in the United States.
Since then, Ralcorp has been acquired by ConAgra brands which took over all of their operations.
ConAgra Foods have closed some of the factories, that were originally used to make peanut butter for stores like Wegmans, and moved their operations to other facilities using the same recipe, including other Carriage House plants.
Read also: Who Makes Great Value Peanut Butter For Walmart? (Ingredients, Reviews)
What Peanut Butters Have Been Made by Carriage House?
The peanut butter that came out of the Fredonia plant in particular was very famous across the US, although the brand name that they used may not be as recognizable today.
A lot of the peanut butter made by Carriage House was sold under different labels in supermarkets all over the country.
They were particularly well known for a brand called Red Wing, which was actually the favorite spread of the famous intellectual and conservative author William F. Buckley Jr. Over the years, their peanut butter recipe has stayed largely the same, despite the closures of several factories, including those in Fredonia and Dunkirk.
Who Is ConAgra?
ConAgra Brands (formerly ConAgra Foods), who acquired the peanut butter operations of Carriage House, is a package goods holding company based out of Chicago, Illinois.
They sell many products of their own under several brand names as well as have partnerships with many retailers around the country.
You will probably recognize some of the ConAgra brands, which include:
Slim Jim
Gardein
Reddi-wip
Earth Balance
Pam
Birds Eye
Orville Redenbacher's
Frontera
Hunt's
Healthy Choice
Jiffy Pop
Chef Boyardee
And many more…
What Kind of Peanut Butter Can You Buy at Wegmans?
Not all peanut butter are the same, and connoisseurs will certainly have a preference between crunchy and smooth.
Those are not the only two options that you have when you are shopping at Wegmans, however.
Among the peanut butter products at Wegman, you can find:
Wegmans Organic Creamy Peanut Butter Spread
Wegman Organic Crunchy Peanut Butter Spread
Wegmans Creamy Peanut Butter Spread
Wegman Crunchy Peanut Butter Spread
Wegmans Organic Powdered Peanut Butter
Wegmans Organic Stir Creamy Peanut Butter
Wegmans Just Peanuts Creamy Peanut Butter
Wegmans Organic Creamy Peanut Butter Squeeze Pouches
Wegmans Organic Peanut Butter Mini Sandwich Crackers
Wegmans Milk Chocolate Peanut Butter Cups
Read also: Who Makes Aldi Peanut Butter? (Is It Better? Reviews + More)
Can You Get Other Nut Butters at Wegmans?
Wegmans doesn't only have peanut butter on offer. You can find nut butter alternatives as well, which are great for those with allergies or who might prefer a different texture and taste.
Wegmans sells almond butter and sunflower butter under their own brand name, as well as a wide selection of other preserves and spreads like jam and hazelnut chocolate spread.
What Other Brands of Spreads Does Wegmans Sell?
Although they do have an extensive selection of their own, you can also find a lot of other brands at Wegmans.
When it comes to peanut butter, preserves, and other related items, brands like Reese's, Smucker's, Clif Bar, Justin's, Atkins, Jif, Kind, Bonne Maman, and Quest are all available at Wegmans.
Is Wegmans Peanut Butter Good Value?
Like most of the store brand products that you can find, Wegmans peanut butter is certainly cheaper than the name brand options on the shelves. An 18 oz jar of Wegmans peanut butter costs $1.69 and a 40 oz jar is only $2.99.
Their organic peanut butter is a bit more expensive – you can pick up a 16 oz jar for $3.99, or a jar of the stir peanut butter for $4.99.
To compare that to the other peanut butter that you can buy, a standard 16 oz jar of Jif peanut butter will cost you $2.99, significantly more than Wegmans' $1.69, and a 40 oz jar of SKIPPY is $5.99.
The Truth: Who Makes Wegmans Peanut Butter?
Wegmans peanut butter used to be made in factories owned by a company called Carriage House, formerly known as Red Wing, which has since been acquired by ConAgra Brands. ConAgra maintained the same peanut butter recipes but moved some of its operations to different plants in the US.
There are a lot of options when it comes to peanut butter at Wegmans, not least of all being their own store brand products. If you're looking for America's favorite spread, you definitely have a lot of options to choose from.
---
Here are some of my favorite services, products, and Stores
There are affiliate links, so if you do decide to use any of them, I´ll earn a small commission. But in all honesty, these are the exact what I use and recommend to everyone, even my own family.
To see all my of most up-to-date recommendations, check out this resource that I made for you!
BEST Of The Best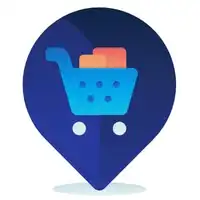 References
https://www.conagrabrands.com/brands
Recent Posts