In a day-in-age where companies are chemical crazy, everyone seems to have some sort of allergy, intolerance, or at least a reaction to many of these. This is especially true for domestic cleaning products, like laundry detergent. Therefore, it's imperative to understand the ingredients, what they do and what their potential harm can be.
So, who makes Wegmans laundry detergent? The truth is we don't know. Not even the ingredient list will give us a clue into who that is. There is a finite number of private label laundry detergent suppliers too. Ergo, it will more than likely be from one of them but we won't know for sure.
Wegmans does not divulge who their private label suppliers are. Regardless, it's going to be the ingredients to which we should pay attention. While many are common in laundry detergent, they do raise some concerns.
Where Can You Buy Wegmans Laundry Detergent?
Unlike other products at Wegmans, you can't find the laundry detergent anywhere but at one of their stores or online. They don't have these for sale on Amazon, such as is the case with Wegmans coffee, dog biscuits, or chicken BBQ marinade.
What Kinds of Laundry Detergent Does Wegmans Sell?
The two laundry detergent categories Wegmans sells are safer choice and regular ones. Safer choice has verified chemicals with the Chemical Abstract Services (CAS). This means you can look up the ingredient information for each product.
You can also investigate the ingredients of the regular types too. However, these have additional synthetic ingredients, such as fragrance for example.
Safer Choice
Free & Clear (50 oz or 220 oz)
Island Mist (50 oz or 220 oz)
Summer Breeze (50 oz or 220 oz)
Regular
Baby Laundry Detergent (200 oz)
Country Meadow (100 or 200 oz)
Free & Clear (pods or liquid – 33 ct or 50 to 200 oz)
Lilacs ; Lavender (100 or 200 oz)
Ocean Breeze (pods or liquid – 33 ct or 50 to 200 oz)
Performance Fresh (pods or liquid – 33 ct or 50 to 200 oz)
Do People Like Wegmans Laundry Detergent?
If you peruse the reviews and star rankings of Wegmans laundry detergent on their website, people don't necessarily seem to like them in general. However, there is a propensity for people to like the free and clear types, whether regular or part of the safer choice collection.
Many people complain that the laundry soap leaves their items smelling like sour milk or that it leaves a film over the clothes. Others say it doesn't do much in the way of cleaning anything at all. Yet there are some reports that the detergent ruined their clothing altogether.
Read also: Who Makes Great Value Laundry Detergent? (Reviews + More)
What Are the Typical Ingredients in Wegmans Laundry Detergents?
The ingredients mentioned below are typical to all Wegmans laundry detergents, whether regular plant-based style or the safer choice. Of course, certain ones will have a few variations depending on the scent. But these are all common to each offered by Wegmans.
C10-16 Alcohol Ethoxylate: Plant-Derived Cleaning Agent
Sodium Laureth Sulfate: Plant-Derived Cleaning Agent
Caprylyl/Capryl Glucoside: Plant-Derived Cleaning Agent
Glycerin: Plant-Derived Stabilizer, Buffer
Enzyme Blend: Stain-Lifting Enzyme Proteins Derived from Nature
Propanediol: Plant Derived Buffer from Corn Sugar
Sodium Gluconate: Mineral-Based Softening Agent
Sodium Chloride: Mineral- Based Thickening Agent Salt
Sodium Polyacrylate: Polymer to Prevent Soil Redeposition (blend of synthetic and natural ingredients)
Sodium Hydroxide: Inorganic pH Adjuster
Tetrasodium Iminodisuccinate: Mineral-Based Chelating Agent
Citric Acid: Organic pH Adjuster
Silicone Emulsion: Food Grade Anti-Foaming Agent (blend of plant-derived and synthetic ingredients)
Methylisothiazolinone: Preservative
Water: Solvent
Are Any of the Ingredients in Wegmens Laundry Detergent Harmful?
Many people believe that when a product comes with the label "plant-based," it's healthier and safer to use. Understand that this is usually a marketing ploy. While it's true Wegmans uses plant-based materials in their detergent, it's a little misleading.
A "plant-based" product doesn't equate to it being safer, better, or healthier. Unfortunately, several ingredients in Wegmans laundry detergent has the potential to raise serious health concerns.
C10-16 Alcohol Ethoxylate: can be a skin and eye irritant depending on the concentration; may cause vomiting and diarrhea if consumed
Sodium Laureth Sulfate: while safe in small and brief amounts, continual exposure can cause cancer and skin irritations with the potential for infertility
Enzyme Blend: we don't know what these are but they are strong enough to remove stains and could be a concern depending on the proprietary mix
Sodium Chloride: can cause an allergic reaction to those sensitive; people with heart problems, high blood pressure, kidney disease, liver disease, and pregnant women should avoid contact with it
Sodium Polyacrylate: has the potential to cause lung irritations, skin burns, skin corrosion, and eye irritation
Silicone Emulsion: this is a proprietary blend and don't know the full scope of what the emulsion entails; many people experience skin reactions to silicone
Methylisothiazolinone: a known skin irritant and banned in every other country except the United States
What Third-Party Vendors Could Potentially Make Wegmans Laundry Detergent?
Only six companies have the potential to make Wegmans laundry detergent.
Alkuhme
Carroll Company
Formula Corporation
Seventh Generation
Tropical Products
True Brand
Conclusion
While we don't know who makes laundry detergent for Wegmans, there are some potential producers. Unfortunately, there are no real clues as to who it could be. Regardless, the chemical formulations will be essential, especially for those with sensitive skin and delicate allergies.
---
Here are some of my favorite services, products, and Stores
There are affiliate links, so if you do decide to use any of them, I´ll earn a small commission. But in all honesty, these are the exact what I use and recommend to everyone, even my own family.
To see all my of most up-to-date recommendations, check out this resource that I made for you!
BEST Of The Best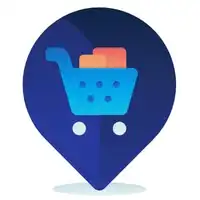 References
Recent Posts