Tide is one of the biggest names in the detergent game, if not the biggest. Although this laundry detergent is wildly known, not as many people know who manufactures the detergent, despite the fact that the detergent is manufactured by one of the biggest manufacturers in the world.
So, who makes Tide laundry detergent? Tide laundry detergent is made by Procter and Gamble. You can find many debates online or in your own home about whether Gain or Tide is the best laundry detergent. However, people always compare these two detergent brands. Yes, tide and gain is the same company. They are actually produced by Procter and Gamble.
To learn more about Tide laundry detergent Price, Ingredients, Company history and its manufacturer Procter & Gamble, read on.
Who Makes Tide Laundry Detergent?
Tide laundry detergent is made by the manufacturing giant Procter & Gamble, sometimes abbreviated P&G. Tide is not P&G's only laundry detergent, but it is the company's top-selling detergent.
In fact, Tide is the top-selling laundry detergent worldwide, a fact P&G is likely very proud of.
Just as Tide is P&G's top laundry detergent today, it has been popular for most of its existence. Tide was introduced to the market in 1946, and the detergent has been a hit ever since.
Read also: Who Makes Gain Laundry Detergent (The Tide vs Gain – Truth!)
Tide Detergent Company, History of Procter & Gamble
Procter & Gamble is a multinational company that is known for its variety of brands, most of which are well-known and popular around the globe.
P&G, named after founders William Procter and James Gamble, was founded in 1837 and is currently headquartered in Cincinnati, Ohio.
Even though Tide is Procter & Gamble's most known laundry detergent, you're likely familiar with other brands manufactured by P&G.
Procter & Gamble manufacturers a number of items that belong to other industries, not just detergent and household products.
P&G currently makes baby, family, fabric, grooming, hair, oral, home, personal health, and skincare products. As a result, they have a wide reach over many shopping markets.
Some of the most known brands manufactured by Procter and Gamble include Tide, Febreze, Gain, Dawn, and Downey.
Some other household brands you might be familiar with include Gillette, Head and Shoulders, Oral-B, Pantene, and Pampers.
To say that Procter and Gamble rules the industry would be an understatement.
Read also: Who Makes Members Mark Laundry Detergent
Tide Laundry Detergent Review
Most likely, you have used Tide laundry detergent at one time or another.
As the most popular detergent in the world, some people are diehard Tide fans, but the detergent isn't right for everyone. People who are prone to sensitive skin and allergies often prefer other brands.
Nevertheless, Tide is considered one of the most effective premium detergents on the market today.
Detergent Lines
Because Tide is such a popular laundry detergent brand, they have many detergent lines to choose from.
You likely know this fact simply from walking down the laundry detergent aisle at your favorite local store.
There are several detergent lines you have to choose from. Tide offers pods, liquid, powder, stain remover, and laundry booster products. They also offer products for machine care and fabric care.
In addition to basic laundry detergent types, there are special focuses you can pick. The two most popular include Tide PureClean and Tide Free ; Gentle. Of their products, Tide Free ; Gentle is considered the best detergent for sensitive skin.
You can also look for special add-ons in your Tide detergent. Many products come with Ultra OXI for extreme cleaning or Febreze for additional scents.
There are several scents to choose from as well. Of course, the Free ; Clear line does not come with fragrance, but the other products do.
Some examples of detergent scents include April Fresh, Spring Meadow, Clean Breeze, and Original. These are far from being the only options, but they are the most popular.
Read also: Who Makes Era Laundry Detergent
Tide Detergent Ingredients
Tide doesn't stand out from most other laundry detergents in terms of the ingredients it uses. According to the EWG, Tide has an F rating.
Although this is worse than some brands, most commercial laundry detergent brands score the same way.
Tide Detergent Price
Price is considered the biggest downside of Tide. Because the brand is a premium laundry detergent, it is very expensive.
Many families opt for a more affordable brand to save some money. Let's take a look at some prices to see what we mean.
A pack of two 25 ounce bottles of Tide Liquid Laundry Detergent in Original costs around $20 from Walmart. That means that the detergent will cost about $10 for a single bottle.
It is estimated that this bottle can last 16 loads. As a result, you are paying about $0.63 per load using this detergent.
In comparison, Gain Laundry detergent, which is considered a medium-tiered detergent, costs about $10 for a 100-ounce bottle at the same store.
This bottle should last around 64 loads. You are only paying about $0.16 per load using this product. If you compared the price of Tide to a budget detergent, the difference in price would be even wider.
So, Tide laundry detergent is not a budget pick. Instead, it is one of the most expensive premium detergents you can buy.
Effectiveness
There is a reason that Tide laundry detergent is so expensive: it is one of the most effective brands. In many blind tests, Tide laundry detergent wins in comparison to other laundry detergents.
Occasionally, it is beat out by other premium detergents, but it doesn't lose frequently.
Because of how effective Tide laundry detergent is, many people splurge on the premium price because they know it can get stains out.
People with pets, children, or messy jobs especially like Tide because they know their clothes won't be ruined by everyday messes.
Tide Detergent Reviews: What Other Users Say
Most users love Tide for its cleaning abilities. As mentioned above, people with pets, children, or dirty jobs chose the product because it is guaranteed to get stains out.
Of course, a few people complain about the price simply because it is so expensive.
A few people also have complaints about Tide causing skin irritation. Notably, most of these people were talking about the scented Tide detergents.
The same is not true of Free ; Gentle products. Often, people who have sensitivities but still need an intense cleaner opt for Tide Free ; Gentle since it gets the job done without causing irritations.
Is Tide Laundry Detergent Right For You?
Tide laundry detergent may be right for you if you need a detergent that is heavy-duty and can guarantee a fresh clean.
Whether you have messy children or smelly dogs, Tide laundry detergent will be able to lift stains and odors out of your fabrics effectively.
On the flip side, you might want a different brand if you are on a budget. Because of how expensive it is, it's best to go with a high-powered budget pick instead.
For example, Costco and Sam's Club offer budget laundry detergents that are highly effective but much more affordable.
Read also: Who Makes Sun Laundry Detergent
Final Thoughts
Unless you have been living under a rock, you are likely familiar with Tide laundry detergent. After all, the detergent is the most popular in the entire world.
You will likely be able to find the detergent at most grocery stores near you.
As we learned, Tide laundry detergent is manufactured by Procter and Gamble. Procter and Gamble manufacture a number of other detergents, but Tide is their most popular.
Tide is clearly right for you if you need a heavy-duty laundry detergent that can get the job done. However, those on a tight budget might find Tide too expensive for what it offers.
At least Tide offers a number of highly effective lines to help you clean your laundry in a way that is perfect for your needs.
---
Here are some of my favorite services, products, and Stores
There are affiliate links, so if you do decide to use any of them, I´ll earn a small commission. But in all honesty, these are the exact what I use and recommend to everyone, even my own family.
To see all my of most up-to-date recommendations, check out this resource that I made for you!
BEST Of The Best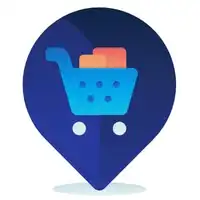 References
https://tide.com/en-us/our-commitment/americas-number-one-detergent/our-heritage
Recent Posts