Gain laundry detergent is considered a premium detergent brand.
Gain was introduced to the market in 1969 as a detergent to remove stains. By 1989, the company expanded and even introduced its first scent to its products.
So, who makes Gain laundry detergent? Gain is one of the most recognizable laundry detergent brands and is made by Procter and Gamble. You can find many debates online or in your own home about whether Gain or Tide is the best laundry detergent.
Although it is common for people to compare these two detergent brands, did you know that they are actually produced by the same company – Procter and Gamble? Yes, tide and gain is the same company.
This article takes a look at Procter & Gamble, reviews Gain laundry detergent, and answers some FAQs about the detergent. Read on to learn more.
Who Makes Gain Laundry Detergent?
Unlike some brands who make it difficult to find the manufacturer of their product, it is pretty easy to find out who makes Gain.
The laundry detergent is made by Procter & Gamble, sometimes called P & G. Do not confuse P & G with PG.
Read also: Who Makes Kirkland Laundry Detergent (Explained)
About Procter & Gamble
Procter & Gamble is a multinational consumer goods corporation located in Cincinnati, OH. The company goes back many years, all the way to 1837 when William Proctor and James Gamble founded the company.
Since then, P & G has grown into one of the most recognizable production companies.
Proctor and Gamble primarily specialize in beauty, grooming, family care, feminine care, fabric and home care, and baby care.
Most likely, you are familiar with a number of Procter & Gamble products outside of Gain. A few other brands produced by Procter & Gamble include Dawn, Bounty, Gillette, Tide, Oral-B, Downy, and many more.
With operations in around 70 countries and $83.1 billion in sales in 2014 alone, it's no shock that the company produces so many well-known brands for a variety of markets.
Read also: Who Makes Persil Laundry Detergent (Explained)
About Gain Laundry Detergent
Gain laundry detergent hardly needs any introduction. In several countries, Gain is regarded as a premium laundry detergent with some of the best scents available.
Often, Gain ranks neck and neck with Tide, Persil, and another top-ranking laundry detergent in terms of effectiveness but beats them out in fragrance.
Detergent Lines
One of the benefits of selecting a highly known laundry detergent brand like Gain is that there are tons of detergent lines to choose from.
As you likely know, Gain offers liquid laundry detergent, powder, flings, fabric softeners, scent boosters, dryer sheets, and other home care items, like dish soap.
On top of the numerous detergent forms, you can opt for certain add-ons, such as clean boost, Febreeze, and Oxy. These add-ons can help you target issues specific to your clothing.
In terms of fragrance, Gain is known for having some of the best scents around. You have your choice between Blissful Breeze, Hawaiian Aloha, Island Fresh, Lavender, Moonlight Breeze, Original, Thai Dragon Fruit, Tropical Sunrise, and Wildflower and Waterfall.
If you compare this list to most other brands, you will see that Gain offers many more scents. Funnily enough, this is not even a complete list of all of the scents available when you shop from Gain's website.
Although these scents may be great for some, those with fragrance sensitivity may prefer a different brand since Gain does not offer scent-free or sensitive selections.
Ingredients
Gain laundry detergent has similar ingredients as other commercial brands. That being said, Gain ranks slightly better according to EWG.
Concerns do not get above moderate, resulting in a D rating. Although a D rating isn't good, most laundry detergents have an F rating.
Price
Gain is considered a medium-priced detergent. It isn't as expensive as Tide, but it isn't a budget buy either.
Because it is a premium brand, it's simply more expensive because of its brand recognition. For example, a 96 count of Gain Flings in Original scent costs about $21 at Walmart.
In comparison, a 96 pack of Tide in Fresh scent is around $32. Arm & Hammer is more affordable than both, though.
A 97 count only costs around $9. So, Gain is considered a premium laundry detergent, but it isn't the most expensive brand you can buy.
Effectiveness
Because Gain is known for its fragrance, some people don't realize how effective it is. Gain has the ability to beat most stains, including spaghetti sauce, grass, and even coffee.
Especially when allowing Gain to sit overnight on the affected area, you can trust the detergent to remove the stain.
What Other Users Say
Most people are fans of Gain laundry detergent because it smells nice and does a great job at busting stains.
Parents are especially fans of Gain because it is pleasant to smell, but it can salvage clothes that would be ruined otherwise from stains.
The only people who aren't particular fans of Gain are those with serious skin allergies or sensitivity to fragrance.
Because all Gain products come with a strong fragrance, you won't do well wearing clothes washed in Gain if you have these sensitivities.
Is Gain Laundry Detergent Right For You?
Gain laundry detergent is right for you if you are looking for a laundry detergent that smells phenomenal, fights stains, and can be found at nearly every store.
At the same time, Gain is a great choice if you don't mind splurging a bit on your laundry detergent but don't want to spend a fortune either.
The only people we would not recommend Gain to are those with skin sensitivity, allergies to fragrance, or a tight budget.
Read also: Sam's Club Laundry Detergent: 9 Facts You Should Know (Explained)
Gain Laundry Detergent FAQs
Is Gain Laundry Detergent approved by EWG?
No. Gain laundry detergent is not approved by EWG, but it ranks higher than other competitors, such as Tide.
Tide vs Gain: What´s The Difference?
Gain and Tide offer nearly identical stain-busting power. The difference lies in their scents. Gain is better than Tide if you are looking for a strong fragrance, but Tide is better if you are more concerned about skin sensitivities or allergies.
Is Gain made in the USA?
Most Gain products are made in the USA. About 90% of Procter & Gamble products are produced at USA plants, but packaging and some other products are made in China or Canada.
How much is Procter & Gamble worth?
It is estimated that Procter & Gamble is worth $351.13 billion as of September 2021. This net worth has steadily been growing since 2005.
Conclusion
Gain is a premium laundry detergent brand known for its strong fragrances and great stain cleaning power.
Manufactured by multinational giant Procter & Gamble, Gain reaches many markets, but users looking for delicious smelling scents are the number one buyers.
Interestingly, Gain is not the only laundry detergent produced by Procter & Gamble.
Gain's number one competitor, Tide, is also produced by Procter & Gamble, and it is better for those with skin sensitivities or allergies due to its sensitive lines.
Regardless of whether you prefer Gain or Tide, Gain is a top detergent, and the fact is not up for debate.
You should be able to find a variety of Gain products and scents at nearly any grocery store near you.
---
Here are some of my favorite services, products, and Stores
There are affiliate links, so if you do decide to use any of them, I´ll earn a small commission. But in all honesty, these are the exact what I use and recommend to everyone, even my own family.
To see all my of most up-to-date recommendations, check out this resource that I made for you!
BEST Of The Best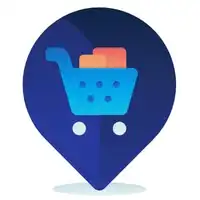 References
https://en.wikipedia.org/wiki/Procter_%26_Gamble
Recent Posts