Persil Laundry Detergent is a highly powerful and popular brand sold all around the world in countries ranging from Albania to the United States.
Although Persil detergent is a household brand name, you might not know who produces the popular detergent.
So, who makes Persil laundry detergent? For the United States market, Persil Laundry Detergent is produced by the German company Henkel, who also produces Kirkland Laundry detergent. However, the Persil Laundry Detergent producer depends on the country you are buying the product from. Unilever produces Persil in other markets.
To learn about Henkel and the other producer of Persil Laundry Detergent, keep reading. This article closely looks at Henkel and Persil Laundry Detergent history, facts, and information.
Who Makes Persil Laundry Detergent?
The Persil Laundry Detergent producer depends on where you are based in the world. In the UK, Ireland, France, most of Latin America, Australia, New Zealand, and China, the laundry detergent is marketed by Unilever.
Everywhere else in the world, including the United States, Persil is made by Henkel. More specifically, Henkel is the Persil producer of markets in most Europe, Egypt, Saudi Arabia, Lebanon, Syria, and the United States.
Even though Unilever produces Persil in other countries, Henkel still produces an off-brand Persil in those countries. For example, Henkel sells their Persil under the name of "Wipp" in Spain and China and "Dixan" in Belgium, Cypress, Greece, and Italy. In France, Henkel's Persil is under the name "Le Chat."
The reason that Persil Laundry Detergent is produced by different companies is based on trademark laws. In countries where Henkel produces Persil, the trademark belongs to Henkel. The same is true of Unilever countries.
For the rest of this article, we're going to focus specifically on Henkel-produced Persil.
Read also: Who Makes Kirkland Laundry Detergent (Explained)
About Henkel
Henkel AG ; Co. is a German-based company that produces chemical and consumer goods. The company is headquartered in Düsseldorf, Germany, but it offers multinational products.
They oversee the production of a variety of items. Two other brands you're likely familiar with produced by Henkel include Dial and Purex.
Today, Henkel is one of the most successful companies, and they have been that way for years. The company was founded by Friedrich Karl Henkel in 1876, making the company 145 years old.
As of 2020, Henkel had a net income of €1.424 billion.
Read also: Arm & Hammer Laundry Detergent: 8 Facts Buyers Should Know
About Persil Laundry Detergent
Persil Laundry Detergent is a premium brand. It has a longstanding history that supports its superior cleaning abilities and suitability for sensitive skins.
Read also: Sam's Club Laundry Detergent: 9 Facts You Should Know (Explained)
History
Persil Laundry Detergent has been around for 114 years. In 1907, Henkel introduced laundry detergent to the market. Interestingly, Persil is the first laundry detergent mixed with bleach that was commercially available to the public.
Although this may sound like a minor invention to us, the bleach combined detergent was a breakthrough at the time because it made doing the laundry a bit easier and more convenient.
With this product, the users didn't have to scrub as much, and they didn't have to bleach via sun bleaching.
Detergent Options
Persil sells a number of detergent formulations to choose from. You can opt for powder detergent, liquid detergent, liquid capsule, tablet, or gel forms.
More so, Persil sells nonenzymatic and color care formulations of their product.
You don't have as many options for scent, though. All Persil products only have two options, including Original and Intense Fresh.
If you do not like fragrance at all, the Sensitive Skin formulation is completely fragrance-free.
Of these various options, Persil ProClean Liquid Detergent in the Original scent is the favorite. Nearly all review sites we looked at ranked this particular detergent as one of the best overall on the market.
Similarly, the Persil Sensitive Skin ranks as the most effective detergent for sensitive users.
Ingredients
The name "Persil" comes from two original ingredients of the detergent, including sodium perborate and sodium silicate.
Its name is derived from the first three letters of the second word in each ingredient if you look closely.
Now, the ingredients in Persil are similar to any other commercial laundry detergent. The detergent includes preservatives, fragrances, polymers, enzymes, and surfactants to create a stable product that smells nice and thoroughly cleans your clothes.
The EWG ranks the ingredients as an F. The site lists high concerns relating to developmental and reproductive toxicity and some concerns about asthma, respiratory issues, and environmental impact.
Note that nearly all commercial laundry detergents rank the same on this site.
Price
Persil is considered a premium laundry detergent brand, making it expensive. The brand is most similar in price to Tide, but it offers a slightly larger jug.
The larger jug means that Persil is technically cheaper per load. If you are concerned about saving money, you can use Persil with cold water to help save on your utility bill.
Effectiveness
Persil is considered one of the most effective laundry detergents you can buy. In multiple competitions and blind tests, Persil ranks highly.
In fact, it often wins top prize. Many sites rank Persil as the best detergent for tough stains and the best choice for sensitive skin.
Persil is most often compared to Tide. In one particular test, Persil performed better than Tide at removing stains by 2%.
Persil also beats out all other major detergent brands, such as Gain, for removing stains, dirt, and oil.
What Other Users Say
According to other users, Persil consistently ranks high as one of the best laundry detergents on the market. Although some people prefer Tide, there are very few outright negative reviews about the product.
Customers are especially happy about the stain lifting properties and sensitive skin capabilities.
The Sensitive Skin detergent is shockingly effective because it does not trigger sensitivities, but it is notably more effective at cleaning the clothes than other sensitive skin brands.
Is Persil Laundry Detergent Right For You?
If you are looking for a highly effective laundry detergent for both regular users and those with sensitive skin, Persil is right for you.
It can lift even the most difficult of stains, even better than Tide. The sensitive skin product is also effective without triggering any allergies.
That being said, you might want to opt for another laundry detergent if you are on a budget. As a premium laundry detergent, Persil is expensive.
Persil Laundry Detergent FAQs
Is Persil made in America?
All Henkel products, including Persil, sold to the North American market are manufactured in Saint Louis. Still, there is also a Scottsdale facility that performs testing, research, and other miscellaneous tasks.
Is Persil safe for sensitive skin?
Persil is safe for sensitive skin. Get Persil Sensitive Skin if sensitivity is a concern.
What is the best Persil detergent for tough stains?
Persil ProClean is best for tough stains.
Final Thoughts
Once again, Persil is made by the German-based company Henkel when sold in North American markets.
Keep in mind that Persil sold to markets outside of the United States may be made by a different manufacturer due to technical laws.
Regardless, Persil Laundry Detergent is one of the best products on the market. The detergent is known for its stain-busting power and suitability for sensitive skin.
That being said, its high price tag may place it out of some people's price range.
---
Here are some of my favorite services, products, and Stores
There are affiliate links, so if you do decide to use any of them, I´ll earn a small commission. But in all honesty, these are the exact what I use and recommend to everyone, even my own family.
To see all my of most up-to-date recommendations, check out this resource that I made for you!
BEST Of The Best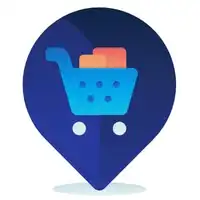 References
https://www.henkel.com/brands-and-businesses/persil-26564
Recent Posts