Although decreasing in popularity, ERA laundry detergent is an active brand that can be purchased online and at select retail locations.
It isn't too hard to find out information about the manufacturing company, but you will face more challenges finding ERA laundry detergent at a store near you.
So, who makes Era laundry detergent? Though ERA laundry detergent is lesser known than other brands, it is produced by laundry detergent manufacturing giant Procter & Gamble.
Nevertheless, the laundry detergent may be worth the effort if you are looking for a product for fighting tough stains.
Read on to learn basic facts about this laundry detergent.
Who Makes ERA Laundry Detergent?
ERA laundry detergent is made by the multinational consumer goods giant The Procter & Gamble Company. You may also hear this giant referred to as P&G.
Even though ERA laundry detergent is not Procter & Gamble's most known laundry detergent, it was the company's first launched liquid detergent.
It was introduced to the market in the early 1970s, but it quickly decreased in popularity whenever Tide was introduced the next decade.
Read also: Who Makes Sun Laundry Detergent (Sun Powder, Sun Products Brands)
About Procter & Gamble
More than likely, you are familiar with Procter & Gamble without realizing it. Headquartered in Cincinnati, Ohio, the company oversees the production and sales of many popular brands, such as Folgers coffee, Pantene, Gillette, oral-b, and many more.
Although headquartered in the United States, the company is located all over the world except Cuba and North Korea.
As of 2020, they had a revenue of $70.95 billion. It appears that Procter & Gamble's success has been only growing since its founding.
Interestingly, the company has been successful for 183 years. It was founded by William Procter and James Gamble, after whom the company is named, on October 31st, 1837.
Talk about a successful company that has withstood the test of time!
Read also: Who Makes Gain Laundry Detergent (The Tide vs Gain – Truth!)
About ERA Laundry Detergent
Now, let's take a closer look at ERA laundry detergent specifically. This detergent isn't as popular as it used to be, but it offers great stain-fighting powers.
Available Detergent Lines
Although there were once several available detergent lines, it's more difficult to find as many ERA laundry detergent options today.
It appears that you are most likely to find ERA Active Stain fighter, ERA OXIbooster Liquid Laundry Detergent, and ERA 2X Ultra HE Liquid Laundry Detergent at most stores.
The majority of the available online options only come in the original scent. That's an interesting fact because the company did introduce different scents at one point, but we had trouble finding any of these scents online or in-store.
As a result, you primarily only have one scent option, but you can choose between different stain fighting lines.
Nearly all of the detergents are suitable for high-efficiency washes and have ultra-concentrated ingredients.
We cannot find any other ERA laundry detergents aside from the liquid varieties either. So, we couldn't find pods or powdered options.
Read also: Who Makes Persil Laundry Detergent (Explained)
Era Laundry Detergent Ingredients
ERA laundry detergent uses the same ingredients as most other Procter and Gamble laundry detergents. As a result, it has a rating of F on EWG.
EWG ranks moderate concerns for asthma and respiratory issues, moderate concerns for developmental and reproductive toxicities, some concerns for skin allergies and irritations, and some concerns for the environment.
Price
ERA laundry detergent was once a really affordable detergent. Today, it is a bit more expensive because it is more difficult to find at the store.
For a 150 fluid-ounce bottle of ERA BOXYbooster Liquid Laundry Detergent that lasts 78 loads, the cost is about $10. This comes out to about $0.13 per load.
Unfortunately, the cost of ERA laundry detergent can increase dramatically depending on where you are purchasing the product from.
It appears that Walmart and Sam's Club offer the cheapest options. Other stores can sell the same product for up to $30.
In comparison to other brands, ERA laundry detergent is considered a moderate to premium-priced laundry detergent.
Once again, the higher price is likely because of how rare this laundry detergent is. Companies can charge more because of high demand.
Even though ERA laundry detergent is more expensive than it once was, it is still more affordable than certain brands.
Plus, it is highly effective, which we will go over in more detail next, making it more affordable since you don't have to use as much of the product at one time.
Effectiveness
Despite the fact it is difficult to find ERA laundry detergent at the store, some people are willing to pay higher prices because of how effective the detergent is.
Nearly all of the available detergents have impressive stain busting powers.
Whether you opt for the active stain fighting line or OXYbooster, you can expect your ERA laundry detergent to get the job done.
In fact, it is so effective that some people cannot use the detergent due to sensitivities and allergies.
Because it is so powerful, people who suffer from serious sensitivities often find clothes irritating to their skin when washed in ERA laundry detergent.
Era Laundry Detergent Reviews: What Other Users Say
If you look online, you will find tons of articles about ERA laundry detergent. More specifically, most of these people are complaining about how they can't find ERA laundry detergent anywhere.
Given that many users are willing to write blog posts or forums dedicated to the issue, it's probably no shock that many users love the product.
Most ERA laundry detergent diehard users prefer the detergent because it is super powerful and more affordable than other brands with the same effectiveness.
People absolutely love how they can rely on this detergent to clean up all of their messes.
Those with sensitivities are the only people not singing praises about ERA laundry detergent.
Is ERA Laundry Detergent Right For You?
ERA laundry detergent may be right for you if you are willing to search online and in stores for the product and spend a bit more than you once had to.
Because of its intense cleaning abilities, this extra research and money may be worth the effort.
That being said, we wouldn't recommend ERA laundry detergent for most people. Even though the product is exceptional, its rarity makes it more than a simple inconvenience for most people.
Not to mention, its inflated price makes it more expensive than the research is worth.
In the future, ERA laundry detergent may be right for more people if the detergent becomes more readily available at everyday stores. Until then, we recommend going for a more available option.
ERA Laundry Detergent FAQs
Is ERA laundry detergent good?
ERA laundry detergent is a highly effective product for fighting tough stains.
Why can't I find ERA laundry detergent anymore?
Even though many people love ERA laundry detergent, you likely will have trouble finding the detergent on shelves.
It is unclear why the detergent is less available. It is likely because more people prefer Tide and other name brands.
Final Thoughts
ERA laundry detergent is Procter and Gamble's first liquid detergent, and it is still produced by the company. Even though the detergent is considered active, you will probably find it difficult to purchase the detergent simply because it is less popular than it used to be.
Because it is not readily available at most stores, we recommend buying a more convenient brand instead.
---
Here are some of my favorite services, products, and Stores
There are affiliate links, so if you do decide to use any of them, I´ll earn a small commission. But in all honesty, these are the exact what I use and recommend to everyone, even my own family.
To see all my of most up-to-date recommendations, check out this resource that I made for you!
BEST Of The Best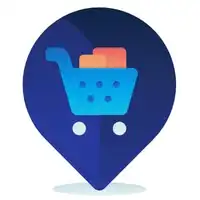 References
https://www.consumerreports.org/
https://en.wikipedia.org/wiki/Procter_%26_Gamble
Recent Posts