When most people look at the Sun laundry detergent bottle, they know that the product is a more affordable choice in comparison to premium brands.
So, who makes Sun laundry detergent? Despite the cheaper bottle appearance, Sun laundry detergent is produced by Henkel North American Consumer Goods Inc. This fact surprises many people, Sun users or otherwise. However, Sun laundry detergent offers great cleaning powers at a super affordable price.
Those looking for a budget laundry detergent that still gets the job done will be more than satisfied with Sun.
To learn more about Sun laundry detergent and Henkel, keep reading.
Who Makes Sun Laundry Detergent?
Sun Laundry Detergent has been manufactured by Henkel North American Consumer Goods after The Sun Products Corporation was bought out by Henkel.
Henkel North American Corporation, a subsidiary of Henkel AG ; Co., acquired Sun Products in 2016 for a total of $3.6 billion.
After the acquisition of The Sun Products Corporation, Henkel decided to retain most of the same labeling, which is why Sun laundry detergent still has the same name, ingredients, and marketing.
Many loyal Sun users didn't even realize their beloved detergent was acquired by a new manufacturer.
Read also: Who Makes Persil Laundry Detergent (Explained)
About Henkel North American Corporation
Henkel North American Corporation is a subsidiary of Henkel AG ; Co. As its name suggests, Henkel North American Consumer Goods provides Henkel products to the North American market.
Because Henkel is a multinational company, it has different subsidiaries based on geographic markets.
Henkel North American Corporation is based in Stamford, CT, but the main company is based in Düsseldorf, Germany.
Henkel owns a variety of well-known household products, such as Purex, Dial, Snuggle, and, of course, Sun products.
The parent company has been a leading corporation for years. It was founded in 1876 in Germany, but it has grown all over the world since then.
In the fiscal year of 2020 alone, Henkel reported an operating profit of €2.019 billion.
Read also: Who Makes Kirkland Laundry Detergent (Explained)
About Sun Laundry Detergent
Sun offers an affordable and good-smelling laundry detergent that has decent stain-busting powers.
When you opt for a Sun laundry detergent with an OXY add-on, you can expect the detergent to fight tough stains without breaking your budget.
Available Detergent Lines
In comparison to premium laundry detergent brands, Sun does not offer as many options. Instead, they only offer liquid and powder detergent, but there are several add-ons and fragrances you can pick between.
Available fragrances include Summer Escape, Fresh ; Clean, Tropical Breeze, Original, Fresh Morning, and Bahama Breeze.
There are also a couple of add-ons, such as Odor Release and OXY. These fragrances and add-on options provide you the choice between scent and stain-busting powers.
Of these available lines, most people prefer Sun Triple Clean Odor Release in Summer Escape or Sun Triple Clean Plus OXY in Original.
Both of these products offer impressive stain removal powers with a pleasant smell.
One last notable detergent line is the Free ; Clear line. This line is made with ingredients suitable for sensitive skin and is free of fragrance. This is best for people who have a lot of allergies or sensitivities.
Read also: Arm & Hammer Laundry Detergent: 8 Facts Buyers Should Know
Ingredients
Sun laundry detergent has many of the same ingredients as other laundry detergents. It has a score of D on EWG.
EWG lists some concerns for asthma and respiratory issues, moderate concerns for developmental and reproductive toxicity, some concerns for cancer, and some concerns for the environment.
Most other laundry detergents score an F, which means Sun ingredients are at least a slight improvement from leading competitors.
Price
Sun laundry detergent is loved because it is so affordable. At Walmart, a 250-ounce bottle of Sun Liquid Laundry Detergent in scent Clean ; Fresh costs around $7.00. They estimate that this bottle will last 178 loads.
With that math, you are only paying about $0.04 per load.
In comparison, a 165-ounce bottle of Gain Original costs about $15 and lasts 107 loads. That comes out to $0.14 per load.
That is a huge cost difference, especially if you consider the fact that Gain is considered a moderately priced laundry detergent.
Effectiveness
Because Sun is such an affordable brand, most people are hesitant to use the product out of fear it offers poor effectiveness.
Although it isn't quite as effective as Tide and other premium brands, it does a phenomenal job of cleaning laundry and removing stains.
Sun Plus OXY is especially great for stain removal. Even customers who were diehard Tide users were more than impressed with the effectiveness of Sun.
Sun Detergent Reviews: What Other Users Say
Many users who use Sun laundry detergent do not go back to the more premium brands because it is effective, smells nice, and is affordable.
Multiple users noted that they chose Sun because of its incredible savings and value.
More so, several customers are impressed that Sun does a good job of washing clothes, especially in comparison to other budget brands.
Several users reported that it is one of the only brands that does not irritate their sensitive skin as well.
Of course, not everyone is as big of a Sun fan as others. Some customers claim that even though it works better than other budget products, they prefer to stick to their premium laundry detergents because they are able to remove more serious stains.
Is Sun Laundry Detergent Right For You?
Whether Sun laundry detergent is right for you depends entirely on your budget and expectations from your laundry detergent.
If you are looking for ways to save money on your frequent buys, Sun laundry detergent can be a great choice because it is so affordable. Especially in comparison to other budget brands, Sun is the best option.
That being said, you might not want Sun laundry detergent if you want the top laundry detergent brand for removing tough stains. People who get messy frequently, have small children, or have messy pets may want to opt for a more premium brand.
Of course, these people must be OK with splurging on the more expensive brands in the first place.
Read also: Arm & Hammer Laundry Detergent: 8 Facts Buyers Should Know
Sun Laundry Detergent FAQs
Is Sun laundry detergent good?
Sun laundry detergent is considered one of the best budget detergent products. In comparison to other detergents of the same price, Sun is much more effective.
That being said, it isn't quite as effective as certain premium laundry detergent brands, but it comes very close.
Is Sun safe on sensitive skin?
Many people who have sensitive skin are able to use Sun detergent. In fact, many people switch from premium laundry detergent brands to Sun because of its suitability for sensitive skin.
Where can I find Sun laundry detergent?
You can find Sun laundry detergent at most stores where detergents are sold. Some stores that carry Sun include Walgreens, Walmart, and Big Lots.
Final Thoughts
Sun laundry detergent is an impressive budget product that cleans your clothes, smells nice, and saves you some money.
Produced by Henkel, Sun is surprisingly manufactured by the same company as big-name rivals, despite its more affordable price.
All in all, Sun laundry detergent is impressive, especially considering its low price. If you are looking to save money or simply try out a new laundry detergent, you might want to try Sun.
---
Here are some of my favorite services, products, and Stores
There are affiliate links, so if you do decide to use any of them, I´ll earn a small commission. But in all honesty, these are the exact what I use and recommend to everyone, even my own family.
To see all my of most up-to-date recommendations, check out this resource that I made for you!
BEST Of The Best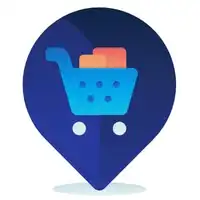 References
https://www.stain-removal-101.com/sun-detergent.html
https://www.consumerreports.org/
Recent Posts