Wegmans has a plethora of deli meats available. You can find these at their deli counter or in the lunchmeat area of their refrigerated section.
In fact, the company uses mostly private label meat in lieu of popular brand names.
Who makes Wegmans deli meats? Wegmans uses many third-party private label suppliers for their deli meats. We only know one with certainty: E.G. Emil & Sons. While they have many name-brand deli meats like North Country Smokehouse and Applegate, it's unclear who produces each type of deli meat Wegmans offers.
Even though it's a bit of a mystery who makes all of Wegmans' deli meats, you can trust they are quality. They have a wide selection of pork types but there is also chicken, turkey, and beef.
Things like salami and ham reign supreme.
How Do You Know E.G. Emil & Sons Make Wegmans' Deli Meats?
We know that E.G. Emil & Sons, at the very least, produces Wegmans' sliced honey ham because there was a recall of it back in June of 2014. Apparently, there were pieces of white plastic in the meat due to a broken conveyor belt. This affected their single packages and their party platters.
While it's unfortunate that this is how we find out about E.G. Emil & Son's, there doesn't seem to be too many recalls from the company. They seem to handle any mishap or snafu quickly and efficiently.
Also, we don't know if E.G. Emil makes all of Wegmans' deli meats but it's highly unlikely considering the wide variety Wegmans has.
However, they also produce a myriad of deli meats for other grocers like Kroger. So, it's entirely likely that they also produce much more than just Honey Ham for Wegmans.
The clue for this is in Wegmans' line of "Food You Feel Good About" which encompasses all organic meats that run the gamut from chicken and turkey to beef and pork. E.G. Emil & Sons produces all these kinds of products.
Read also: Does Trader Joe's Sell Meat (Crab, Balls, Halal, Deli, Lump Crab, Meatball)
Who Is E.G. Emil & Sons?
The founder of E.G. Emil & Sons, Emil, began his first commercial samples of cooked turkey breast in 1948. Inspired by his time serving as a ship's cook for the Merchant Marines, he learned how to increase the yield of turkey meat by boning and cooking the breast.
In 1987, he established the company and built a processing plant in Philadelphia, Pennsylvania.
Ever since the company prides itself on producing some of the best natural and organic deli meats. This includes turkey along with beef, pork, and chicken.
What Kinds of Private Label Deli Meats Does Wegmans Have?
Wegmans stocks any kind of deli meat you could want, and they are more prominent than typical commercial brands.
97% Fat Free Cooked Ham
98% Fat Free Oven Roasted Chicken Breast
ABF Just Turkey Breast
American Original Salami Sampler
American-Style Kobe Roast Beef
American-Style Kobe Corned Beef
Antipasto Trio (Genoa Salami, Prosciutto and Sopressata)
Beef Salami
Beef Summer Sausage
Black Angus Roast Beef
Boneless Celebration Ham
Brickyard Salami
Buffalo Style Chicken Breast
Chef's Selection Charcuterie Tray (Salami and Prosciutto with a mild cheese)
Corned Beef
Danny's Favorite Charcuterie Tray (Sopressata Piccante, Red Wine ; Black Pepper Salami, Landjager, San Daniele Prosciutto and imported Speck)
Dark Rum Salami
Diced Uncured Pancetta
Dry Rub Barbecue Turkey
Golden Roast Chicken
Honey Ham
Hungarian Brand Salami
Iberico Chorizo Salami
Italian Classics: 18 Month Prosciutto di Parma
Italian Classics: 24 Month Prosciutto di Parma
Italian Classics: All Natural Prosciutto
Italian Classics: Diced Speck
Italian Classics: Finocchiona Flower
Italian Classics: Hot Sopressata Salami
Italian Classics: San Daniele Prosciutto
Italian Classics: Sliced Uncured Pepperoni Pronti
Italian Classics: Sopressata Piccante Flower
Italian Classics: Sweet Sopressata Salami
Italian Classics: Uncured Genoa Salami
Italian Classics: Uncured Genoa Salami Mini
Italian Classics: Uncured Hard Salami
Italian Classics: Uncured Sandwich Style Pepperoni
Italian Classics: Uncured Sopressata
Just Roast Beef
London Broil
Mini Uncured Pepperoni
Organic Genoa Salami
Organic Grass Fed Roast Beef
Organic Hickory Smoked Turkey Breast
Organic Honey Roasted Turkey Breast
Organic Oven Roasted Chicken
Organic Oven Roasted Turkey Breast
Organic Uncured Ham
Pastrami
Peppered Turkey Breast
Salami Sampler Appetizer Tray
Smoked Chiorizo
Smoked Off-the Bone Turkey Breast
Thin Sliced Ham off the Bone
Uncured Black Forest Ham
Uncured Brown Sugar Ham
Uncured Maple Ham
Uncured Wieners
Wine & Black Pepper Salami
Do People Like Wegmans' Deli Meats?
Unfortunately, there aren't many reviews about Wegmans' deli meats on their website, so it's difficult to say what people think of their selections.
However, from what one can glean, it's a toss up depending on what you like in your sandwich meat.
On the one hand, all of their deli meats are free of artificial sodium, dangerous preservatives, and excess seasoning. But, on the other, many beef and poultry selections lack real flavor.
Having said all that, their choices of sliced sausage and pork products outweigh those of turkey, beef, or chicken.
Therefore, it does seem that people acquiesce to the Italian types of sandwich meats available. However, most reviews are on their Organic Grass Fed Roast Beef.
It has 3½ stars out of five and the reviews are split between positive and negative.
Conclusion
At the very least, we know that E.G. Emil & Sons produces Wegmans' sliced Honey Ham. But, it's safe to assume they produce Wegman's deli meat line of "Food You Feel Good About." Otherwise, it's anyone's guess.
---
Here are some of my favorite services, products, and Stores
There are affiliate links, so if you do decide to use any of them, I´ll earn a small commission. But in all honesty, these are the exact what I use and recommend to everyone, even my own family.
To see all my of most up-to-date recommendations, check out this resource that I made for you!
BEST Of The Best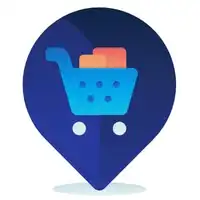 References
Recent Posts
link to Does Trader Joe's Sell Meat (Crab, Balls, Halal, Deli, Lump Crab, Meatball)
Do you know if trader Joe's sells meat, Halal meat, deli meat, crab meat, meatloaf, or lump crab meat?  this is one of the questions our readers ask a lot. Well, we´ve got you covered. Trader...