Have you ever asked yourself or your friend who makes Wegmans yogurt or Wegmans Organic Greek yogurt? Well, you are at the perfect place to find the answer to such a question.
A lot of supermarket store brand items are competing on quality with more famous names these days, and a lot of those cheaper products are actually manufactured by other companies.
If you're looking to fill your fridge for less, then you might want to know: who makes Wegmans yogurt?
Wegmans Yogurt is made by Upstate Farms. Upstate Farms also supplies Wegmans with their Organic Milk and are responsible for quite a few products in Wegmans' stores. When releasing their line of Food You Feel Good About Organic Greek Yogurts, Wegmans revealed that Upstate Farms, a New York-based cooperative, would be their partner supplier.
This article will give you the details about the yogurts that you can buy at Wegmans and where it comes from, as well as some interesting information about their supplier: Upstate Farms.
Are All of Wegmans Yogurts Made by Upstate Farms?
When Wegmans announced the release of their organic Greek yogurt line, they specified that Upstate Farms would be the supplier, but they have not officially stated whether or not the same company is responsible for making their non-organic yogurt products.
Wegmans has one of the most extensive store brand lines of any supermarket chain in the US, so it is safe to assume that the majority of these products are supplied by third-party companies.
Rather than setting up their own production chain for every type of product that they sell, an established business will make the products and release them under Wegmans branding.
All of the Wegmans Brand yogurts are distributed by Wegmans Food Markets Inc. out of Rochester, New York, even if they are manufactured elsewhere beforehand.
Read also: Who Makes Great Value Yogurt For Walmart? (Greek, Vanilla, Nutrition)
Who Are Upstate Farms?
Upstate Farms is part of a cooperative that is made up of over 300 separate family-run farms. The business specialises in dairy products, many of which are organic. All of the milk that they use comes directly from the farms within the cooperative.
The brand is one of several that are produced by Upstate Niagara Cooperative Inc., alongside Bison Foods, Intense Milk, Crave, O-AT-KA Milk Products, and Valley Farms Dairy.
The cooperative was started in 1965 under the name Upstate Farms Cooperative and rebranded after merging with the Niagara Milk Producers Cooperative in 2006.
Upstate Farms had been supplying Wegmans with their organic milk for years before it was announced that they would be responsible for the new line of organic Greek yogurts in 2014.
You can find a lot of Upstate Farms branded products around the US, though they are mainly based in western New York.
What Yogurts Do Wegmans Sell?
Wegmans has a wide selection of different yogurts for sale within their stores, including many well-known companies alongside those produced under the Wegmans Brand.
The number of different flavours and varieties that are actually Wegmans branded is pretty impressive.
Some of the most popular Wegmans Brand yogurts that you can buy include:
Wegmans Greek Plain Nonfat Yogurt
Wegmans Lowfat Vanilla Yogurt
Wegmans Greek Black Cherry Nonfat Yogurt
Wegmans Greek Vanilla Nonfat Yogurt
Wegmans Greek Strawberry Nonfat Yogurt
Wegmans Greek Triple Berry Nonfat Yogurt
Wegmans Lowfat Blended Banana Vanilla Yogurt
Wegmans Lowfat Blended Strawberry Banana Yogurt
Wegmans Lowfat Blended Honey Yogurt
Wegmans Greek Pain Whole Milk Yogurt
Wegmans Organic Greek Plain Nonfat Yogurt
Wegmans Organic Greek Whole Milk Yogurt
Wegmans Organic Greek Whole Milk Yogurt With Peach
Wegmans Organic Greek Whole Milk Yogurt With Stawberry Jammin
Wegmans Organic Vanilla Super Yogurt
Wegmans Organic Strawberry Nonfat Super Yogurt
Wegmans Organic Black Cherry Nonfat Super Yogurt
Wegmans Organic Plain Unsweetened Probiotic Kefir
Wegmans Organic Strawberry Probiotic Kefir
Wegmans Organic Whole Milk Blueberry Kefir Pouches
Wegmans Organic Whole Milk Orange Kefir Pouches
Wegmans Fruit On The Bottom Lowfat Blueberry Yogurt
Wegmans Fruit On The Bottom Lowfat Strawberry Yogurt
Wegmans Lowfat Plain Yogurt
Wegmans Nonfat Plain Yogurt
Wegmans Less Sugar Vanilla Cinnamon Greek Yogurt
Wegmans Less Sugar Peach Greek Yogurt
Any many more…
There are actually over 102 different Wegmans Brand yogurt products that are currently available in their stores. If you're just looking at organic yogurt, you have 35 different options to choose from there as well.
Read also: Who Makes Kirkland Lactose-Free Milk (The Truth!)
What Other Yogurt Brand Does Wegmans Sell?
Wegmans doesn't only offer their own brand of yogurts, you can also find many other popular brand names on their shelves as well.
Among the other yogurt brands available at Wegmans, you can find:
Chobani
Siggi's
Oikos
Silk
Fage
Noosa
Activia
Icelandic Provisions
Light + Fit
The fridges at Wegmans are practically overflowing with different dairy goods, and you might also want to try out their own brand for yourself and see how it compares to the competitors.
Is Wegmans Yogurt Good Value?
One of the benefits of choosing store brand products over the name brand items is that you can expect to pay less at the till.
Wegmans yogurts are definitely no exception, though some of the items are certainly cheaper than others.
Wegmans Greek Yogurt Plain Nonfat Yogurt sells for $0.79 for a 5.3 oz tub, whereas the equivalent from FAGE will set you back $1.39. Even for an organic yogurt, you will only pay $1.00 for Wegmans Brand.
The Truth: Who Makes Wegmans Yogurt?
When Wegmans first released their line of organic Greek yogurts, they revealed their supply partner to be Upstate Farms, part of the Upstate Niagara Cooperative.
Upstate Farms has long been the supplier for their organic milk, though Wegmans have not officially confirmed whether or not Upstate Farms is also responsible for their non-organic yogurt as well.
If you're looking for a lot of choices when shopping for yogurt, you definitely can't go wrong with Wegmans.
---
Here are some of my favorite services, products, and Stores
There are affiliate links, so if you do decide to use any of them, I´ll earn a small commission. But in all honesty, these are the exact what I use and recommend to everyone, even my own family.
To see all my of most up-to-date recommendations, check out this resource that I made for you!
BEST Of The Best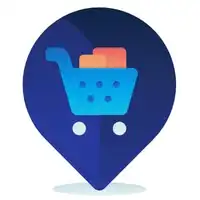 References
Recent Posts