Do you know who makes Great Value Milk? this is one of the questions our readers ask a lot. Well, we´ve got you covered.
Shopping for value brands is a great way to save money and still get quality products. This is especially true when it comes to groceries. But value brands often get passed off under a unique label depending on the store selling them.
And customers often question the origins of these labels and who actually makes the products.
This much is true of the Great Value brand, which is Walmart's resident value brand. Many people wonder who makes Great Value food and drink products.
More specifically, who makes Great Value milk products? Customers will enjoy finding out that Walmart produces Great Value milk at their own Indiana dairy plant. Further, they get the milk from cows at Indiana dairy farms near this plant.
We've gathered all the details on where Great Value milk gets processed and sourced. We've also found the origins of Great Value almond milk, which isn't dairy but also has a unique origin.
Walmart's Great Value Brand
Walmart's Great Value brand has lines of various food and drink products, including but not limited to milk, cheese, bottled water, and bread.
And while it's tempting to think that all products made under the same value brand come from the same companies, this isn't exactly the case.
In fact, Walmart's Great Value products actually come from several big companies, including General Mills and ConAgra.
However, when it comes to the Great Value dairy milk products, as well as the almond milk products, production occurs at a specific location.
Great Value Milk Production
Back in 2018, Walmart actually opened its new domestic dairy plant in Fort Wayne, Indiana. This midwestern town started and is still home to the production of Great Value dairy milk products.
While its initial purpose was to be the source of Great Value 1% chocolate milk, skim milk, 1% milk, and 2% milk production, it has expanded over the years.
Further, when it comes to the source of the milk – the cows – customers can look no further than the surrounding Indiana farmland.
Part of the production process includes obtaining milk from dairy cows at farms within a 200 miles radius of the dairy plant.
This domestic dairy plant proves convenient and less expensive for the Walmart company than other dairy sources.
One thing to note is that this plant is specifically for distributing milk to surrounding Walmart locations.
The milk from this Indiana plant gets distributed to more than 500 stores in states around Indiana, including Michigan, Ohio, Kentucky, and other states.
Click the link to Amazon and get the best Great Value Milk Today!
Great Value Almond Milk Production
Even though almond milk isn't technically dairy, it also exists within the Great Value line of products.
This plant-based milk substitute under the Great Value label is likely produced at a similar type of plant to the one in Indiana.
However, note that the exact origin will depend on where you live and your proximity to the source.
Pros and Cons of Great Value Milk
While the value brand has a certain allure, no matter where you're shopping, there's more to consider than just the price.
Great Value milk at Walmart has several advantages and disadvantages when compared to name-brand milk products.
Pros
Some of the advantages of buying Great Value milk as opposed to name-brand milk at Walmart include price and production.
Great Value milk is far cheaper than name-brand milk and just as beloved by customers.
It still tastes good and has a lower number on its price tag given the fact that it's brought in domestically.
Another nice thing about buying Great Value milk is that you know where it's coming from (if you live in the midwest area).
Since we know that the Fort Wayne dairy plant is the main source of production for Great Value dairy milk, then we know where the product starts.
This is always a perk for customers; no one wants it to be a mystery where their food came from.
Cons
Although Great Value milk is cheaper than competitor brands, it has its downsides. Although the quality may be good enough, you aren't going to get the same signature taste you get with name-brand milk products.
The same may be true for Great Value almond milk – it's not going to be the same as Silk Almond Milk.
There's a reason that people prefer name-brands to value brands in some cases.
Conclusion
When it comes to value brands, you get bang for your buck and decent quality, too. Lucky for customers, Walmart has its own value brand called Great Value.
They sell various groceries under this label, including milk products.
Customers who drink this milk should be aware of its origins – a dairy plant owned by Walmart in Fort Wayne, Indiana.
The milk comes from dairy farms in the surrounding midwest region.
---
Here are some of my favorite services, products, and Stores
There are affiliate links, so if you do decide to use any of them, I´ll earn a small commission. But in all honesty, these are the exact what I use and recommend to everyone, even my own family.
To see all my of most up-to-date recommendations, check out this resource that I made for you!
BEST Of The Best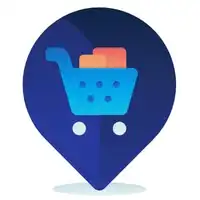 References
https://www.walmart.com/ip/Great-Value-Original-Unsweetened-Almond-Milk-Half-Gallon-64-fl-oz/46491750
Recent Posts