Do you know who manufactures or makes Great Value Yogurt for Walmart? this is one of the questions our readers ask a lot. Well, we´ve got you covered.
Great Value has been the primary Walmart brand since 1992 when Walmart put together its grand strategy for rebranding within their grocery department.
However, Great Value isn't a brand unto itself, but rather a Walmart in-store brand that conceals the real producer behind it.
So, who makes Great Value Yogurt? Great Value Yogurt, for instance, is supposedly made by Dannon. Of course, we say "supposedly" because it's difficult to pinpoint these things when it comes to the "who is who" behind the Great Value brands.
Great Value is to Walmart what Kirkland Signature is to Costco and like Kirkland Signature, is less expensive than comparable products. A 32 oz. Dannon container costs $2.80 while the equivalent size Great Value container costs $1.75.
Since they're both apparently Dannon, it goes to show the price you—as a consumer—pay for marketing purposes.
Since Walmart doesn't have to spend the money marketing Great Value—notice you never see silly Great Value commercials—that expense isn't passed down to the consumer.
What Are Dannon Yogurts?
Dannon has been in the yogurt-making game since the violent and frantic days of World War 2, getting its start in 1942. Dannon's parent company is Danone, which is ironic considering that the names are so similar.
Danone is all about developing brands and they are currently a world leader in Essential Dairy, Early Life Nutrition, Medical Nutrition, and water.
Dannon is a product of Danone's branding strategies, even though Dannon stands on its own as a leader in yogurt and where yogurt is concerned, Dannon makes a lot of different flavors and types.
Fruit at the Bottom Yogurt
Plain Yogurt
Low fat Yogurt
Plain Yogurt
Blended Yogurt
Dannon Smoothie
Dannon Licuado
When you peel back the container lid, you can take your spoon and stir up the fruit from the bottom to mix throughout your plain yogurt.
Plain yogurts don't have any additional flavors and it's hard to believe anyone would actually like it.
But then again, there are folks out there who like to drink straight buttermilk so anything is possible.
Low-fat yogurts are another great addition to Dannon's lineup because—although yogurt is extremely good for you, full of probiotics—it is a dairy product that's loaded with fats, sugars, and calories. 
Blended yogurts are multiple fruits combined into plain and flavored yogurts. Dannon also produces smoothies and licuado drinks. The licuado blends are yogurts blended with oats, which is an interesting but delicious combination
Is Great Value Yogurt Healthy?
There are both good and bad bacterias in everybody's gut.
Great Value Yogurt is healthy. Yogurt is loaded with what is called probiotics, which are the good bacteria that balance your digestive system, make you more "regular", and improve digestion.
Many people erroneously believe that much of your digestion takes place in your stomach. The reality is that most digestion takes place in the small and large intestine and that's the specific area that probiotics target.
Since Great Value Yogurt is really Dannon, you're not technically dealing with some sort of generic, off-brand product that is deficient in probiotics.
When you buy Great Value Yogurt, you really are getting great value.
Great Value Yogurt also has a lower level of lactose, which makes it easier to digest and is a lot more accessible to those who are lactose sensitive, if not entirely lactose intolerant.
Protein, calcium, and potassium are also in abundant supply with yogurts. Calcium is an obvious one since that is prevalent in just about anything dairy.
Do The Brands That Are Behind Great Value Change?
It's possible that Dannon won't always be the brand that makes yogurt under the Great Value name. They do change from time to time.
One thing is for certain, if it does change, it will likely take some time before everyone figures out just who it is.
Walmart, like Costco, cuts deals with major brand names so that those products will fall under the Walmart, "in-house" brand name which, in this case, is Great Value.
Those deals are just like any other and only last as long as both parties are mutually benefitting.
Thanks to the lack of necessity when it comes to advertising, Walmart can sell big name brands, hidden behind Great Value, for steeply slashed prices.
The cost of advertising is immense and those costs are passed onto the consumer so that the advertising company can make a profit from the merchandise being advertised.
Great Value Greek Yogurt Nutrition
Below you can find the most important nutrition facts about the Great Value Greek Yogurt
Great Value Greek Yogurt Nutrition facts
Serving Size
3/4 Cup (170g)
Amount per serving
Calories 90
Amount per serving % Daily Value*
Total Fat 0g 0%
Saturated Fat0.0g 0%
Trans Fat0.0g
Polyunsaturated Fat0.0g
Monounsaturated Fat0.0g
Cholesterol 10.0mg 3%
Sodium 60.0mg 3%
Total Carbohydrate 7g 3%
Dietary Fiber0.0g 0%
Sugars0.0g 0%
Includes Added Sugars0g
Protein 17.0g 34%
Vitamin A 0%
Vitamin C 2%
Calcium190.0mg 15%
Potassium180.0mg 4%
Iron0.0mg 0%
Vitamin D0.0mcg 0%
* The % Daily Value (DV) tells you how much a nutrient in a serving of food contributes to a daily diet.
Great Value Greek Vanilla Nonfat Yogurt, 32 oz
Below you can find the most important nutrition facts about the Great Value Greek Vanilla Yogurt:
Amount per serving
Calories 140
Amount per serving % Daily Value*
Total Fat 0g 0%
Saturated Fat0.0g 0%
Trans Fat0.0g
Monounsaturated Fat0G
Cholesterol 10.0mg 3%
Sodium 50.0mg 2%
Total Carbohydrate 21g 8%
Dietary Fiber0.0g 0%
Sugars14.0g 28%
Includes Added Sugars14g
Protein 13.0g 26%
Vitamin A 0%
Vitamin C 2%
Calcium150.0mg 10%
Potassium150.0mg 4%
Iron0.0mg 0%
Vitamin D2.9mcg
Final Word
Dannon is a big name when it comes to yogurt. Knowing that it is the brand behind Walmart's Great Value name, should reassure you that you're not dealing with a deficient product that's produced to make Walmart a quick buck.
It's also very informative as to what exactly the Great Value label entails.
You can always do your homework and try to figure out what is what, however, if you buy Great Value, the odds are in your favor that you just purchased a big name product.
---
Here are some of my favorite services, products, and Stores
There are affiliate links, so if you do decide to use any of them, I´ll earn a small commission. But in all honesty, these are the exact what I use and recommend to everyone, even my own family.
To see all my of most up-to-date recommendations, check out this resource that I made for you!
BEST Of The Best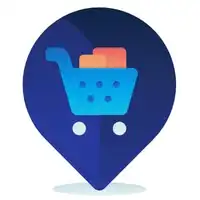 References
https://www.dannon.com/benefits-of-yogurt/
Recent Posts