Have you ever asked yourself or your friend who makes Great Value butter for Walmart? Well, you are at the perfect place to find the answer to such a question.
Most shoppers who frequent Walmart are accustomed to Great Value branded products. They offer similar or identical products on a range of food staples, household items, health, and pharmacy products, all branded under the now leading selling Great Value brand.
Shoppers are attracted to the savings too, with many Great Value products costing considerably less than comparable big-name branded products.
So, who makes Great Value Butter? Two companies located on the east coast that have made Great Value brand butter for Walmart are Land O'Lakes and Blue Bonnet. On the west coast, Great Value butter is made at California Dairies, Inc. in Visalia, according to the dairy code (06-17652). However, butter, like many other dairy products, is sourced regionally and uses different suppliers depending on demand.
Great Value butter is yet another success story within the ever-expanding range of Great Value products. It tastes great and receives favorable reviews from a vast majority of customers.
Walmart's Great Value range of products
Products on the Great Value line were made as early as 1992 and the Great value brand was officially released in 1993.
Nowadays, there are literally hundreds of Great Value branded products stocking the shelves of every Walmart across the country.
So much so, that the Great Value brand is Walmart's number 1 selling brand in the US.
That hasn't stopped Walmart at the border, and you'll also find Great Value branded products in Canada, Central America, Pakistan, India, China, and even Japan.
The Great Value line of private label products includes everything from sliced bread, frozen foods, canned foods, dairy products, bakery items, and many other grocery store products to household items such as light bulbs, bedding products, and health and pharmacy lines of products.
Read also: Who Makes Walmart Butter (Brand Review!)
Private-label branded products
Private label products are nothing new in the land of retail and fast-moving consumer goods.
The concept has proven successful and is considered beneficial to companies such as Walmart, as they don't absorb the costs of marketing and advertising new products.
It benefits companies with a strong manufacturing facility to maximize profits and stabilize production with lucrative private-label B2B (business to business) contracts. 
Finally, the biggest winner is ultimately the consumer, as they often receive an equal-quality product to a big-name brand for a fraction of the cost. Win-Win.
Why doesn't Walmart manufacture its own butter?
With such incredible scope to attract customers, it begs the question of why Walmart hasn't just fully committed to dominating the product supply chain and buying a dairy and making their own butter.
As it turns out, they already own a dairy and produce the majority of the Great Value Branded milk products there. 
Walmart opened its first milk processing plant in 2018, a huge 250,000 square foot establishment located in Fort Wayne, Indiana.
Along with the commissioning of the processing plant, Walmart acquires milk from 25 local farms in Indiana and Michigan within 200 miles of the new facility.
Why not butter?
For now, a little splash in the dairy industry seems enough for Walmart, and they have not actively expanded operations into making butter or other dairy-based products.
This is likely due to the fact that margins are low on butter, a product that sells for less than 20 cents an ounce.
There are also considerable financial and time-saving benefits in letting others produce goods for you.
First, Walmart saves time and associated cost of setting up expensive infrastructure (processing, packaging plants).
Second, Walmart can use that time to drill down hard on e-commerce sales and marketing strategies.
After considering these two points, it's likely Walmart's interest in producing its own butter melted faster than a half-stick in a hot frying pan.
Is Great Value butter really great value?
The marketing and procurement strategies for all of Walmart's Great Value products are fairly straightforward and have proved successful for nearly every product released. 
They offer manufacturers lucrative contracts for supply to all of their 4,700+ stores across the US. Next, Walmart uses its enormous purchasing power of scale to secure the cheapest wholesale cost of the product.
Finally, with far less marketing and advertising costs (Great Value branded products practically sell themselves these days), Walmart can offer their own private label product at a cheaper price than most (or all) of the big-name brands.
Easy as pie, or butter, or pet food. You name it, Great Value likely has it covered.
In the case of Great Value butter, a stick of salted butter costs 18.6 cents an ounce. Land O'Lakes salted butter sticks cost 24.8 cents an ounce. Hiland salted butter sticks cost 23 cents per ounce. 
Summary
Great Value butter is made by a few different dairy manufacturers across the US.
The most prominent is Land O'Lakes which supplies Walmart with its private-label butter and makes it in the same facilities as its own range of butter products.
Great Value butter has been reviewed to taste the same, and many savvy customers know it costs less too, making Great Value butter yet another successful product found on Walmart shelves.
---
Here are some of my favorite services, products, and Stores
There are affiliate links, so if you do decide to use any of them, I´ll earn a small commission. But in all honesty, these are the exact what I use and recommend to everyone, even my own family.
To see all my of most up-to-date recommendations, check out this resource that I made for you!
BEST Of The Best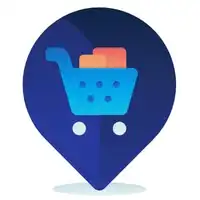 References
https://www.landolakes.com/our-company/
Recent Posts