Do you know who makes Great Value bacon for Walmart? this is one of the questions our readers ask a lot. Well, we´ve got you covered.
Some retailers, Costco and Sam's Club immediately spring to mind, establish contracts with different companies to produce and export their goods to a retailer's stores, rebranded under another name.
With Costco, its Kirkland Signature, and with Walmart, its Great Value.
So, who makes Great Value bacon? Where Walmart's Great Value Bacon is concerned, it is widely reported that the true brand behind the Great Value name is George's Prepared Foods. As it happens, George's is one of the top ten vertically integrated chicken producers in the world.
No, that doesn't mean that they grow chickens vertically, which chickens tend to grow "up" anyway, but that their production is owned and controlled along several rungs of the distribution and production ladder.
Since Great Value bacon costs only half as much as the same size and weight Oscar Meyer brand, it makes you wonder why anyone wouldn't buy Great Value.
As with Costco and Sam's Club, the hidden brand approach works very well for Walmart.
What Is George's Prepared Foods?
George's has been around in some form or another since the 1920s, when C.L. George hauled live chickens out of Arkansas, selling them across the mid-western states.
They grew in small steps up until the 1980s, when they exploded upward as a business, growing by leaps.
There are four main categories when it comes to George's products and services.
Foodservice
Deli ; Hot Case
Retail
Industrial ; Export
George's partners with National and Regional Accounts and Foodservice Distributors to provide fresh CVP, Pat-fried foods, and prepared foods through their distribution chain and as a part of their overall services.
Many supermarkets that you walk into will have a hot deli. You would probably be surprised at how much of the stock that comes out of the hot deli was produced and delivered by George's.
Now you can wonder where that hot, ready-to-go rotisserie really came from.
As far as their retail service goes, George's produces and distributes chicken, beef, and pork to grocery stores all across the world, which includes Great Value bacon found at Walmart.
Some of these items are pre-cooked and then frozen, while others are raw and packaged in the meat department.
George's is also responsible for a vast network of international imports and exports.
All of the goods and services you typically see over here are also goods and services that are being distributed worldwide.
Read also: Who Makes Great Value Mayonnaise (Walmart – Best Tips!)
Does George's Prepared Foods Make Any Other Great Value Products?
Seeing as bacon is a pork product, the next logical leap is to assume that all Great Value pork products are also provided by George's. In that, you would be correct.
George's Prepared Foods is also the name behind Great Value Pork Sausage Patties and Great Value Turkey Sausage Patties.
Being a renowned producer of poultry and pork, it stands to reason that this would be the case as well.
The methodology behind discovering that George's Prepared Foods was the name behind these brands was actually not a methodology at all. It was an unfortunate byproduct of a recall issued in 2019.
Did The 2019 Recall Effect Great Value Brands?
The 2019 recall affected only the Great Value Pork and Turkey brands, sausage, and bacon. When the recall was announced, it was a simple matter of associating George's prepared Foods with the Great Value brands that were being recalled off of Walmart shelves in their name.
The recall was due to the potential for salmonella poisoning, which is an intensely nauseating bacterial infection.
Imagine severe bloating, diarrhea, vomiting, and fever for a minimum of four days, and it's enough to make you swear off meat forever.
Regardless, the name of George's Prepared Foods was unmasked in the light of the salmonella recall and the rest is history.
However, like many products that hide behind generic retail chain brand names, George's may no longer be the producer of Great Value sausage and turkey patties, along with the Great Value bacon.
It was the unfortunate salmonella incident that revealed the name in 2019. We're approaching 3 years since then and Walmart most certainly would not have announced if there had been a change.
Most companies don't reveal the brands that exist behind their store brands because it is a matter of competition and other businesses can exploit such knowledge.
For the time being, George's Prepared Foods is the best guess, where it was a conclusive reality in 2019.
All Things Considered
It's probably safe to say that George's Prepared Foods is still behind the Great Value brand name on Walmart's shelves—at least where the ground pork and turkey, some beef, and bacon are concerned.
It's always fun to play the "whodunit" game when it comes to hidden brands and official store brands. Sometimes we get it right and more often, we get it wrong.
However, since there was a known incident that revealed the George's Prepared Foods name, it's a safe bet that it hasn't changed.
---
Here are some of my favorite services, products, and Stores
There are affiliate links, so if you do decide to use any of them, I´ll earn a small commission. But in all honesty, these are the exact what I use and recommend to everyone, even my own family.
To see all my of most up-to-date recommendations, check out this resource that I made for you!
BEST Of The Best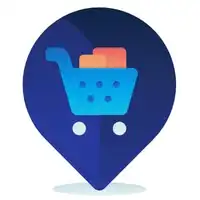 References
https://fox17.com/news/local/over-6000-pounds-of-great-value-pork-products-made-in-tennessee-recalled
https://www.georgesinc.com/our-innovation/
Recent Posts