Have you ever asked yourself or your friend who makes Kirkland Tools, socket sets, or Tool set? Well, you are at the perfect place to find the answer to such a question.
Kirkland products are super popular among consumers due to their low price and high quality. However, at times when you purchase something from Kirkland, it may feel similar to another name-brand product.
This is because Costco often partners with other companies to produce their products.
So, who makes Kirkland Tools and Socket Set? Unfortunately, it is hard to pin down who makes Kirkland tools. Costco doesn't currently have any tools under the Kirkland brand on their website. However, their old 159-piece Mechanics Tool Set does state that it was made in Taiwan.
This article will discuss the tools sold by Costco, the discontinued Kirkland Signature 159-piece Mechanics Tool Set, and speculate on which major brands may be behind Kirkland tools.
Does Costco Still Sell Kirkland Tools?
Previously Costco carried a Kirkland Signature 159-Piece Mechanics Tool Set for only $99.99. However, if you were to search Costco's website for this set now, you would see it is no longer available.
In fact, there are no Kirkland Signature tools currently available on their website.
It is possible that individual stores may still carry Kirkland Signature tools, however they are not available to order.
In fact, the tool set is not even available on Amazon anymore. In fact, the only listing still up on Amazon is being sold by a reseller under the name of Vantax.
There is speculation that the tool set was discontinued, which makes answering the question of who makes Kirkland tools a little tricky.
Read also: Who Makes Kirkland Signature Products? (14 products listed!)
Which Brands Of Tools Does Costco Sell?
While Costco doesn't currently sell any Kirkland Signature tools they do carry other brands such as Steel Vision.
They carry two different Steel Vision Tool sets, one 41 piece socket and bit set with a flex head driver for $24.99, and one 42 piece socket and bit set with ratchet for $29.99.
Clearly the tools available online are pretty limited, but it is worth checking your local Costco store to see what is available there.
Is The Kirkland Signature 159-Piece Mechanics Tool Set Still Available?
Unfortunately, Costco does not still carry the Kirkland Signature 159-piece Mechanics Tool Set online. The only place it is available online are resale websites such as ebay.
It was put on sale in 2017 for $30 less than the original sale price, which many speculated was due to Costco deciding to discontinue the product.
What Was Included In The Kirkland Tool Set?
If you're curious about what was previously included in the tool set we will break that down.
The 159-Piece Mechanics Tool Set included:
35 1/4in Drive Tools,
50 3/8in Drive Tools,
15 1/2in Drive Tools, and
59 Speciality Tools.
All of the tools came in a tool case as well. All things considered, this tool set was a great deal and was considered to be of good quality as far as private label tools go.
All of the Amazon reviews still available for the set have glowing comments, earning the set a four star rating.
Many of the reviews praise the color coated sockets to differentiate between SAE (Society of Automotive Engineers)and Metric sockets.
It is hard to say why Kirkland discontinued the tool set, however, old pictures of the set do provide a small clue as to where they were manufactured.
Where Was the Kirkland Tool Set Manufactured?
Photos of the Kirkland Signature 159-Piece Mechanics Tool Set show a disclaimer that the tools are "Made in Taiwan."
This is actually fairly common as many other tool companies do source their materials and often manufacture tools in Taiwan or China.
While the country of manufacturing doesn't point to a lack of quality in the tool set, it can potentially shed some light on who makes Kirkland tools.
Are There Any Leads On Who Makes Kirkland Tools?
While the only definitive answer we have about the origin of the Kirkland Signature 159-Piece Mechanics Tool Set is that it was made in Taiwan, we can speculate about the brands that may have manufactured it.
Other popular brands that are made in Taiwan include Craftsman, DeWalt, Kobalt, and Tekton.
Given that the Kirkland brand tools are of similar quality and many are made using the same quality of steel, we can assume that the Kirkland tools are made at the same facility as one or more of those other brands.
We can't conclusively say that Kirkland tools are made by Craftsman or Kobalt, but we can say it is likely that they are of similar quality if they are produced in the same facility, or a facility of similar quality.
It is even more difficult to pin who makes Kirkland tools down when they don't currently have any of their private label tools available on their website.
Read also: Who Makes Masterforce Cordless Tools (Menards, Battery, Sockets!)
Final Thoughts
Unfortunately, it is often hard to pin down the companies that manufacture Kirkland private label products. This is the case for Kirkland Tools.
It is even more difficult to pin down a manufacturer since Costco discontinued their 159-Piece Mechanics Tool Set.
Information regarding the set is few and far between. The only thing we can deduce is that the toole set was made in Taiwan.
If Costco decides to start selling their Kirkland tools across the U.S. in the future there may be more information available about the original manufacturer, but until then we remain in the dark about the discontinued Kirkland tools.
---
Here are some of my favorite services, products, and Stores
There are affiliate links, so if you do decide to use any of them, I´ll earn a small commission. But in all honesty, these are the exact what I use and recommend to everyone, even my own family.
To see all my of most up-to-date recommendations, check out this resource that I made for you!
BEST Of The Best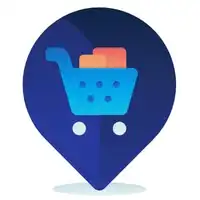 References
https://www.costco.com/power-tools.html
Recent Posts