Do you know if Craftsman has a Lifetime warranty? this is one of the questions our readers ask a lot. Well, we´ve got you covered.
Craftsman is now nearly a century old, traveling far from its inception as an in-store brand for Sears and now under the ownership of Stanley Black & Decker.
Despite a few hiccups along the way, Craftsmen is a trusted brand with the longevity and quality of a century's worth of innovation.
So, does Craftsman have a lifetime warranty? Yes, due to its longevity and trustworthiness amongst consumers, Craftsman is able to apply lifetime warranties on many of the tools that it manufactures and sells. That doesn't include all Craftsman tools, but it does cover far more than you would think.
Lifetime warranties don't apply if you accidentally torch your way through a wrench or break a tool trying to do something that it was not intended for.
However, the lifetime warranty applies to all potential defects and tool failures that stem from Craftsman, rather than yourself.
As it stands, that's pretty typical in the lifetime warranty fine print, so it's nothing new and unusual. If companies adhered to lifetime warranties that included consumers breaking their own tools, they wouldn't be here to offer more lifetime warranties.
Craftsman's Lifetime Warranty Standards
Craftsman's lifetime guarantee covers an awful lot of tools and their company statement on the warranty is fairly simple. "If the product fails to perform for any reason, we will replace it." That's all there is to the lifetime warranty standard offered by Craftsman.
As you can see, that's a pretty broad statement and, in most cases, Craftsman backs its claim up when a tool that you purchase from them fails to perform.
Considering the number of tools that fall under the lifetime warranty umbrella, there is a lot of potential for a large number of warranty claims.
That kind of warranty ensures that Craftsman innovates, develops, manufactures, and distributes the best in quality tools that they can.
Failure to consistently put out quality tools would be the end of Crafstman unless they removed the lifetime guarantee. 
Read also: Who Makes Masterforce Cordless Tools (Menards, Battery, Sockets!)
Tools that Fall Under the Craftsman Lifetime Warranty
As stated above, there are a lot of Craftsman tools that fall under the lifetime warranty umbrella but not all tools, especially when you get into pneumatic, electric, or gas-powered tools, with lots of moving parts.
The more moving parts, the odds increase against a tool lasting for a lifetime.
| Types of Craftsman Tools | Type of Warranty Offered |
| --- | --- |
| Hand tools | Full lifetime warranty |
| Automotive, non-electric tools | Full lifetime warranty |
| Electronic Measuring Tools | Limited lifetime warranty |
| Mechanics Tools | Full lifetime warranty |
| Tape Measures | Limited lifetime warranty |
| Torque wrenches | 1-year limited warranty |
| Work Wear | Limited lifetime warranty |
| Garage Door Openers | 3-year limited guarantee |
| Metal Tool Storage | 1, 3, and 10-year limited warranties |
| Versatrack | 1-year limited warranty |
| Compressors | 1-year limited warranty |
| Pneumatic Nailers and Staplers | 3-year limited warranty |
| Power Tools | 1 or 3-year limited warranties depending |
| Wet and Dry Vacuums | 3-year limited warranty |
| Gas-Powered Outdoor Equipment | 1 and 3-year warranties offered |
| Lawn ; Garden | 1, 5, 7, 15-year limited warranties and limited lifetime warranties on manual cutting tools |
| Outdoor Power Tools | 1 and 3-year limited warranties |
There are a lot of moving parts here, however, you can almost be certain that if the tool that Craftsman offers is hand-powered, without any complex moving parts, it will come with either a full lifetime warranty or a limited lifetime guarantee. 
How to File a Lifetime Warranty Claim with Craftsman,
Of course, it's not enough to know that you have a lifetime warranty on a Crafstman tool, you also need to know when, where, and how to file it if the time comes around.
Fortunately, Craftsman makes it fairly easy for you, unlike some companies that purposefully convolute the process to dissuade warranty claims.
To file a claim, you will have to do so through the retail chain where you purchased the Craftsman tool. For instance, if you purchased it from Lowes, then Lowes is where you need to bring it.
Once there, the retailer will provide you with a Craftsman-specific warranty claim form that you will have to fill out.
Bring the tool with you or write down all of the numbers that are on the tool, that way you will be able to fill out the model number on the claim form and any other number you find on the tool.
You will also have to fill out the typical personal info, such as your name, address, and phone number.
Before you head out to the place where you purchased your Craftsman tool, however, you'll want to take a picture of the tool.
Craftsman claims to want a picture of the tool, so you want to go overkill with it and take as many photos from as many angles as possible.
You also want to snap a clear picture of the model number on the tool, assuming that it hasn't worn off.
At the retail location, you will also be able to get the item number, which is a number on the retailer's end that they should be able to pull up with your purchase information.
You'll also need to provide them with a photo of your ID when you submit everything at the retailer's location.
Last but not least, you'll need to write down a description of the item and everything that happened when the tool in question failed.
Take your time and be specific since you don't want to give them a reason to deny the warranty claim.
Now, if the tool is fifty years old and under a lifetime warranty, some of these things will be difficult to provide.
Years of use wear off serial numbers and it's doubtful that the original store is even still there after that amount of time, so you will have to submit your request to customer service through Craftsman itself and see what they tell you to do for your next step.
Final Thoughts
Craftsman has a lifetime warranty on many of its tools, however, this lifetime warranty mostly applies to hand tools and hand-powered tools.
Although Craftsman's warranties are often pretty generous, you're not going to find any lifetime warranties on complex tools or anything gas-powered.
---
Here are some of my favorite services, products, and Stores
There are affiliate links, so if you do decide to use any of them, I´ll earn a small commission. But in all honesty, these are the exact what I use and recommend to everyone, even my own family.
To see all my of most up-to-date recommendations, check out this resource that I made for you!
BEST Of The Best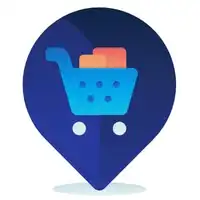 References
https://www.craftsman.com/support/warranty
Recent Posts