Do you know what Eddie Bauer's replacement policy? this is one of the questions our readers ask a lot. Well, we´ve got you covered.
Eddie Bauer has all the latest and greatest gear for the outdoor adventurer, but sometimes what you buy doesn't quite meet your standards and needs to be replaced.
So, what is Eddie Bauer replacement policy? The easiest way to ask for a replacement on an item from Eddie Bauer is to return the damaged or defective product to a physical store location with the original purchase receipt. An associate from the store will be able to help you find a suitable replacement for your item once they see proof of purchase and an explanation for replacement.
In this article, we will cover Eddie Bauer's return policy as well as various aspects of the replacement policy.
Some of the topics we will address include how long you have to replace your unwanted Eddie Bauer product, what conditions are acceptable for replacement, items that cannot be replaced, and whether or not Eddie Bauer will honor a replacement without the original sale receipt.
What Is Eddie Bauer's Return Policy?
You can return any product for a full refund, exchange, or replacement within one year of purchase as long as you can present the original sale receipt.
If you do not have the receipt, an associate may be able to look up the order by searching your Eddie Bauer Adventure Rewards account.
Any purchase can be returned via mail or to any physical store location. Items being shipped back must be mailed to Eddie Bauer's returns department in Columbus, Ohio. A $7 restocking fee may be applied.
If you return your purchase with a receipt and within the allotted time frame, you can receive a full refund in the same form of tender with which you paid.
How Long Do I Have to Replace an Eddie Bauer Product?
Eddie Bauer allows you a full year to replace any item that you are unsatisfied with. You must present the original receipt so that the Eddie Bauer associate can ensure that your purchase was made within the last year.
Otherwise, instead of a replacement, you may just receive a gift card for the lowest price of the item unless the item is considered defective.
Alternatively, an associate may be able to determine the date of purchase by researching your Eddie Bauer Adventure Rewards number which records all of your purchases when your card is scanned at the time of checkout.
What Conditions Are Required in Order to Replace My Eddie Bauer Item?
In order to ask Eddie Bauer for a replacement of an item, you must return the original item in its original packaging and condition – that is, unused and unworn.
A purchase receipt that indicates when the item was bought is also required.
Replacements are always free. If the item is defective either in the material or from the manufacturer during assembly, Eddie Bauer will gladly replace it.
If you are not satisfied with the product itself or want another color or size, exchanges can be made as long as the above conditions are met.
Eddie Bauer offers a quality guarantee of its products which is why they are so accommodating with their replacement policy and want their customers to have a satisfactory experience using their products.
Read also: What Is Macy's Return Policy After Christmas? (Secrets Nobody Is talking About)
Are There Items from Eddie Bauer That Cannot Be Replaced?
Certain items from Eddie Bauer cannot be replaced including items that have been used or worn multiple times.
While items that are deemed defective are valid candidates for replacement, products that have been broken or damaged from normal wear and tear, misuse, abuse, or mishandling do not qualify for replacement.
Eddie Bauer's product guarantee only extends to unsatisfactory performance from the fault of the manufacturer, not for products that are unsatisfactory through the fault of the customer.
Can I Ask for a Replacement from Eddie Bauer If I Don't Have the Receipt?
Eddie Bauer will honor replacements for items that do not have the original sales receipt.
If a product is returned to the store without a receipt or over a year after purchase, you may be able to replace it for the same type of item in a different size or color or a similar item within the same price range.
In order to qualify for such replacement conditions, the item in question must be deemed defective by an Eddie Bauer associate.
Defective items are the fault of the manufacturer and therefore the customer should not be penalized for any mistake that may have occurred during the production of the item.
Eddie Bauer's goal is to ensure the satisfaction of its customer by offering high quality products. If they are not up to standard for a customer, then Eddie Bauer is usually more than happy to accommodate the customer's desire to find a product that suits his or her needs without having to make unnecessary purchases.
Conclusion
Eddie Bauer is known for its high quality outdoor clothing and gear. It is even more famous more the guarantee it places on its products and its promise to replace items with which its customers are not satisfied.
Their replacement policy is simple and allows you to feel confident in your choice of Eddie Bauer for all your outdoor needs.
If you return your unwanted product in its original unused and unworn state with a receipt within one year of purchase, an associate can help you replace or return the item.
If you don't have a receipt or the item was purchased over a year ago, as long as the item is considered defective through the fault of the manufacturer, you can still replace the item.
Eddie Bauer products can be replaced for purchased products of a different color, size, or similar price.
Products that are brought in for replacement because of damage due to abuse, misuse, mishandling, or normal wear and tear will not be accepted.
If you have any questions about Eddie Bauer's replacement policy, you can contact a customer representative and they will gladly help you.
---
Here are some of my favorite services, products, and Stores
There are affiliate links, so if you do decide to use any of them, I´ll earn a small commission. But in all honesty, these are the exact what I use and recommend to everyone, even my own family.
To see all my of most up-to-date recommendations, check out this resource that I made for you!
BEST Of The Best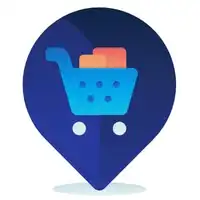 References
https://www.eddiebauer.com/service/
Recent Posts