Lindsey, do you know what is Macy´s return policy after Christmas sale? This is one of the questions our readers ask a lot. Well, we´ve got you covered.
You received a lot of great gifts for Christmas but there was just one that you weren't super thrilled about. You're never going to wear that sweater because it's not your color and, quite frankly, it doesn't fit anyway.
You know it came from Macy's, so how do you go about returning it? Are there special exceptions for Christmas gifts?
So, what is Macy´s return policy after Christmas? According to Macy's return policy after Christmas, all purchases made between November 1 and December 31 can be returned up until January 31 of the following year. Macy's understands that their store is a boon for gift giving but not everyone will like what they get. To accommodate their customers, their return policy is a bit different right after Christmas.
Certain products are excluded from this holiday return policy including tech watches and accessories, furniture, area rugs, designer merchandise, Bluemercury products, food and beverage, Macy's optical items, Macy's beauty box merchandise, Vendor Direct products, lighting, mattresses, Last Act products, and Apple merchandise.
In this article, we will review Macy's regular return policy as well as whether or not they will accept returns without a receipt.
We will also cover products that cannot be returned to Macy's or that have special conditions associated with the return policy.
What Is Macy's Regular Return Policy?
If you want to return an item to Macy's you must make sure that the product is in sellable condition and still retains the original tags and packaging. Returns must be made within ninety days of purchase and will be accepted in stores or by mail.
You will receive a full refund for the product minus the cost of shipping and handling if it was shipped to you originally.
Macy's will accept returns for fragrances and cosmetic products that are either unopened or have been barely used if you find you don't like the product after trying it out.
Products that are purchased in a physical store have to be returned to a store, but those purchased online can be shipped back or returned to a physical store.
Read also: What is Target's Return Policy After Christmas? (Secrets Nobody Is Talking About)
Can I Return a Product to Macy's Without a Receipt?
Macy's will accept returns if you don't have your receipt. The product must still retain the store's barcode sticker or the original tags and packaging. That way they can verify that the product came from Macy's and not another store.
Another way to verify your purchase is by looking it up on their computer system using your debit or credit card information.
If you don't have Macy's stickers on the item and you paid with cash, there is no way to prove it came from the store, so they most likely will not accept it.
Any return made without a receipt will be refunded in the form of a Macy's gift card to be used at a later date.
What Products Cannot Be Returned to Macy's?
Since Macy's offers a wide variety of products, there are certain items that do not qualify for returns. Shipping and handling costs and delivery fees for larger items will not be refunded in the event of a return.
Other products that cannot be returned to Macy's include food, beauty boxes, gift cards, and gourmet gifts. International orders do not qualify for free returns as the shipping and handling costs are usually much more expensive than domestic shipping costs.
While you can return items such as wall art, lamps, mattresses, furniture, and area rugs, these do not fall under the category of free returns as there may be pick-up and/or restocking fees associated with these items.
Read also: What is Best Buy's Return Policy After Christmas?
What Products from Macy's Have Special Conditions Regarding Returns?
While most products can be returned to Macy's within ninety days of purchase, some items have special conditions that may significantly reduce the amount of time you have to return a product.
Take a look at the list below to see if you are planning on returning any of these items because you may not have as much time as you think you do.
Items with a shorter return time period from fourteen to sixty days include:
Area rugs
Bluemercury merchandise
Dresses
Finish Line shoes
Last Act merchandise
Lighting
Maternity products
Sunglass Hut
Tech watches
Tech accessories
Toys
Small electrics
Personal care items
Watches and fine jewelry
Lenscrafters
Live plants
Designer merchandise
Backstage merchandise
Apple products
Can I Exchange an Unwanted Item from Macy's?
Exchanges can be made using the same process as returns for Macy's products. You will need to bring in the item with the receipt or the credit or debit card you used to purchase it if you don't have the receipt. Items bought in the store can only be exchanged at a store location.
However, items purchased online can be exchanged online or in a physical store.
You can make exchanges of the same item for a different size or color. However, if you want to exchange the item for a completely different product, you will need to make a return and simply purchase the new item.
You need to make a formal exchange with a Macy's representative so that their inventory can reflect the correct number of items in the computer system.
Conclusion
Macy's offers a wide variety of products for sale and is a very popular store for those looking for a gift to give, especially during the holiday season.
Macy's understands that not all gifts will be well received so they have a special after Christmas return policy to accommodate their customers.
Their normal return policy requires you to make a return within ninety days of purchase and bring the item back in sellable condition with the original packaging and tags.
If you do not have a receipt, they can still accept the return if you paid with a credit or debit card and/or if the product still has its Macy's sticker.
Certain products cannot be returned while others have a shorter time period than the normal ninety days. Be sure to check with a Macy's representative about the nature of your return before you plan on making one.
---
Here are some of my favorite services, products, and Stores
There are affiliate links, so if you do decide to use any of them, I´ll earn a small commission. But in all honesty, these are the exact what I use and recommend to everyone, even my own family.
To see all my of most up-to-date recommendations, check out this resource that I made for you!
BEST Of The Best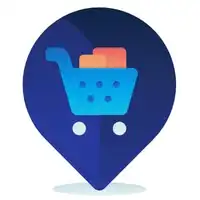 References
https://customerservice-macys.com/articles/what-is-macys-return-policy
https://re-turns.com/macys-return-policy/
Recent Posts