Do you know what TJ Maxx return policy after 30 days is? this is one of the questions our readers ask a lot. Well, we´ve got you covered.
If you purchased something from TJ Maxx, whether online or in-stores, and realized it wasn't what you were hoping for, or it isn't the rights size or color, you do have options, whether in the form of returns or exchanges.
So what is TJ Maxx return policy after 30 days? TJ Maxx offers a similar return policy as many other stores, which states exchanges after 30-days are given but only in the form of store credit. If you are planning to return an item via mail, the allotted time frame is extended to 40-days to account for shipping and processing.
What Is TJ Maxx Return Policy after 30 days
Did you buy something from TJ Maxx more than a month ago but decided it wasn't what you wanted and need to take it back? No worries, you can still return your items to TJ Maxx stores after 30 days are up; the only thing is, it is going to come back to you as store credit.
If you return your items within the 30-day time period, you will be eligible for a full refund, given back to you in the same way the item was purchased, whether in cash or credit/debit card.
If you bought a product from TJ Maxx with a check and returned it within 30-days, a cash refund will be presented to you after a 10-day waiting period; this is to ensure the check was valid and cashed.
Can I be Denied a Refund by TJ Maxx?
There are multiple reasons why TJ Maxx could deny you a refund or exchange, one simply being that their return verification system rejects the transaction.
A refund verification system is a tool used by many retailers to ensure customers do not abuse returns and exchanges and keeps the customer safe, ensuring all transactions are monitored and verified.
Some reasons you could be denied a refund from TJ Maxx influence
Products are used, damaged, or altered in any way
Swimwear or lingerie do not have their appropriate tags still in place
You can not provide proof of purchase
You have made multiple returns or exchanges in the past
Read also: What Is Dillards Return Policy after 30 days
Can You Return Items Without Your Receipt?
If you can not find your receipt (which happens to a lot of us), you can return your unwanted item, in unused conditions, with a valid driver's license, a current address and phone number, and your signature.
These types of returns will only get you to store credit in the amount of the item's purchase price at the time of return.
What About Holiday Gift Returns and Exchages?
The one and pretty much only exception to the return and exchange policies is during the holiday season.
TJ Maxx offers customers the ability to purchase items from the end of October through the end of December and return them at any time through the end of January.
Returns on Clarence Items
Unlike most other stores, TJ Maxx does allow its customers to return most clearance items with the same rules and restrictions as any other purchase.
These items can be returned with a receipt for a full refund within 30-days or refunded after 30-days with store credit.
The exclusions related to clearance items are those marked as "final sales".
Read also: What Is Ross Return Policy after 30 days
Returning Items by Mail
You can choose to return your items in-stores or online. However, returning things to TJ Maxx online will take much longer to get through the process and to get access to your funds.
You will also be responsible for shipping and handling costs which is a base fee of $9.99, making a lot of items not worth the return that way.
If you are returning a product because it was defected or broken in anyway upon return, the shipping fee may be waived.
Online Returns in Stores
If you bought something online and want to return it but are not interested in paying the $9.99 fee, you can take that item to any physical store to make the return.
However, there are a few important restrictions to consider with this policy which include:
No instore returns over $1000
No returns in-stores for handbags of $499
No instore returns are allowed for open beauty products
No instore returns allowed on long occasion gowns
Can You Return Gift Cards to TJ Maxx?
No, just like pretty much any other store you shop at, TJ Maxx does not allow their customers to return a gift card at their stores or online.
Can You Return TJ Maxx Purchases to Home Goods or Marshalls?
While Marshalls and Home Goods Stores are owned by the same companies, they do not accept returns from TJ Maxx; items bought from one store must be returned or exchanged to the same brand.
Can You Use TJ Maxx Store Credit at Home Goods or Marshalls?
After returning an item to TJ Maxx, you can use the store credit given back to you at any of their stores, including Home Goods and Marshalls. Each store may have restrictions or rules that should be taken into consideration.
Summing Things Up
If you bought something from TJ Maxx and decided you no longer wanted the item, you are in luck. TJ Maxx makes it easy to take back unwanted products even after 30-day as long as you are okay with store credit, which shouldn't be too much trouble for anyone with the wide selections of items this company offers.
---
Here are some of my favorite services, products, and Stores
There are affiliate links, so if you do decide to use any of them, I´ll earn a small commission. But in all honesty, these are the exact what I use and recommend to everyone, even my own family.
To see all my of most up-to-date recommendations, check out this resource that I made for you!
BEST Of The Best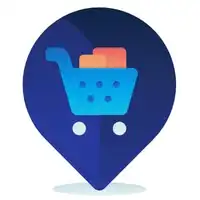 References
https://tjmaxx.tjx.com/store/jump/topic/return-policy-for-items-purchased-in-stores/18400006p
Recent Posts