Do you know what Ross return policy after 30 days is? this is one of the questions our readers ask a lot. Well, we´ve got you covered.
Any item purchased at Ross department stores returned after 30-days is only eligible to receive a store credit on their return. You can return your items without a receipt as long as you can provide valid proof of identification, but it can only be done this way a limited number of times before a receipt is required.
Every store has its own set of rules and policies regarding product returns; for more information on returning your unwanted purchases from Ross, keep reading this article!
What Is Ross Return Policy After 30 Days
Returning unwanted items at Ross's department stores is similar to policies at most other places. With or without your receipt, your items purchased can only be exchanged for store credit if returned more than 30 days after the initial purchase date.
If you do not have a receipt for those items, you can still get a gift card that can be used in any Ross store.
It is important to note that keeping your receipt is critical; no-receipt transactions will only go through the return system a few times before it is denied, and you cannot return the item at all.
Full Cash Refund on Merchandise
If you are looking to get a full cash refund on your purchase, you have to have the item returned to the store in brand new condition and within 30-days of the original date of sale.
Without a receipt, even within those first 30-days, you are not eligible for a cash refund, but you will be given a store credit.
Read also: What Is JCPenney Return Policy after Christmas?
Refund Verification System
Ross stores utilize a refund verification system. This system collects information, including refund details, forms of identification, and the total number of refunds given to each person.
This is how the store keeps track of how many refunds are going out and how many times an individual person is buying then returning products.
The system can deny a refund to specific individuals depending on their history of returns, purchases, or unacceptable identification.
The Fine Jewelry, Bathing Suits, and Lingerie Return Policy
Fine jewelry, bathing suits, and lingerie have similar refund instructions as the rest of the items sold by Ross stores; however, fine jewelry is required to have the original price tag still on the item, and the original receipt needs to be presented.
Jewelry can only be returned to a Ross store with a jewelry department inside.
Lingerie and bathing suits also have similar return policies attached to them, but these items require the original price tags to still be attached.
Can You Return a Gift at Ross Department Stores?
Yes, if you received a gift from someone and knew that it came from a Ross department store, you can take it into one of their brick-and-mortar locations and receive a full refund in the form of store credit.
Can You Get a Refund on Purchases Made with a Check?
Yes, if you bought any items with a check, you can return them for a full refund. You are also eligible for a cash refund in the full amount if within the 30-day limit but will have to wait five business days to ensure the check has cleared and was cashed.
Read also: What Is Winners Return Policy after Christmas?
What Items Are Un-Returnable to Ross Stores?
According to the Ross website, there are items that are non-refundable, but they aren't specific as to what these products are and simply suggest asking the cashier when checking out.
What we do know is that no software will be accepted back if opened unless you can prove there was a defect; in this case, only an exchange can be made.
What if You Used a Product and Didn't Like it? Can it Be Returned?
Ross does not accept returns on any used items; if the tags are missing or the products are open and noticeable used, worn, or altered, a refund or exchange will not be issued.
Where Can You Take Ross Products to Return Them?
You can return your items to any Ross location, even if it isn't the place of purchase. The only item this doesn't account for is jewelry (as previously discussed.)
What Happens if I am Not Approved for a Refund on My Return Through the Refund System?
Unfortunately, if the system denies your refund at any time, there is nothing the Ross employees can do to override it, and you will not get your money back or any form of store credit.
This system was put in place to protect the store and customers from people abusing the system and follows specific rules.
Again, it is extremely important to always keep track of your receipt.
How Will I Be Refunded For My Returned Purchase?
You will get your return back the same way you originally made the purchase. If you bought your items with a credit or debit card, that card would be refunded the full amount; again, if you paid with a check, you will get your money back in cash (they won't send you a refund in the form of a check.), but you have to wait that 5-day grace period.
The only acceptance of this rule is, of course, after the 30-days of purchase; your return can only be refunded in the form of store credit.
Summing Things Up
If you take a trip to any Ross department store and pick up holiday essentials or buy a gift for a family member or friend, always keep your receipt on hand to make your returns.
---
Here are some of my favorite services, products, and Stores
There are affiliate links, so if you do decide to use any of them, I´ll earn a small commission. But in all honesty, these are the exact what I use and recommend to everyone, even my own family.
To see all my of most up-to-date recommendations, check out this resource that I made for you!
BEST Of The Best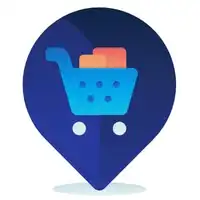 References
https://www.rossstores.com/contact-us/
Recent Posts