Lindsey, do you know what is Winners return policy after Christmas? This is one of the questions our readers ask a lot. Well, we´ve got you covered.
Winners is a popular clothing store in Canada that is a part of the TJX family. It offers similar merchandise as its United States counterparts of T. J. Maxx, Marshall's, and HomeGoods.
Although its Christmas return policy can be tricky to find, we do have some tips on returning gifts from Winners that you received during the holidays.
So, what is Winners return policy after Christmas? Winners accepts product returns after Christmas if you have a gift receipt. Some locations will not accept returns the day after Christmas, so you may have to wait until December 27. Returned merchandise can be exchanged for a gift card of the same value as your returned item.
While the Winners website does not reveal specific return dates for Christmas gifts, the U. S. counterpart store Marshall's has a return deadline of January 25 for all purchases made between October 10 and December 25 of the previous year.
Since they are a part of the same parent company, Winners may have a similar policy. Call your local store's customer service representative to check with their specific date policy.
In this article, we will review Winners return policy for merchandise returned without a receipt and whether or not you can get a refund for your purchase.
We will also cover what products are not eligible for return to Winners and what their regular return policy is outside of the Christmas gift season.
Can I Return an Item to Winners Without a Receipt?
Merchandise can be returned to Winners without a purchase receipt. However, you will have to show a photo identification card that has been issued by the government and you can only receive a gift card for the value of the item returned.
Returns without a receipt are not eligible for a cash refund or item exchange.
Winners has the right to refuse any item for returns and it is more likely that they will not accept an item returned without a receipt.
To help increase your chances that Winners will allow you to return the desired item, make sure it is in good condition and still has the tags or barcode sticker it came with.
You must provide a signature with the return and if it does not match the signature on your photo identification card, then they have the ability – and probably will – refuse the return.
Read also: What Is Macy's Return Policy After Christmas
Will Winners Refund My Returned Purchase?
You can receive a full refund for your merchandise return if the item still retains its tags, you present the original receipt, and you make the return within ten days of purchase.
If you paid in cash, then you will receive a cash refund. If you paid using a debit or credit card, the refund will be credited to the account of the card you paid with.
Alternatively, you can receive a refund of your returned purchase in the form of a Winners gift card if you ask for one, you return an item without a receipt, or you return an item that was given to you with a gift receipt.
As long as the merchandise is still sellable, Winners will most likely be able to give you a refund in the form of tender with which you originally paid or as a gift card to be used later.
Read also: What is Target's Return Policy After Christmas?
What Products Cannot Be Returned to Winners?
Winners will not accept merchandise that is not sellable. For example, merchandise that is broken or ripped may not be eligible for return.
They may also choose not to accept items that do not have the tags still attached or do not have a corresponding purchase receipt.
They will accept products that are defective if they deem that the fault of the issue lies with the manufacturer and not the customer.
For products that require assembly, Winners will not be able to accept a return unless there is a manufacturer defect.
Most Winners will not accept health and beauty products, socks, underwear, bathing suits, and perfumes as returns for hygiene reasons. These products cannot be resold once returned because they may be contaminated.
Certain products may not be eligible for return if they are not in their original packagings such as children's toys, mattresses, sheets and comforters, pillows, bathrobes, and towels.
Call your local Winners store ahead of time if there is a specific item you wish to return but aren't sure whether or not they will accept it.
What Is Winners Return Policy Outside of the Christmas Season?
Winners will accept returns on items and give a full refund in the form of tender with which you paid if you return the item within ten days after purchase with the receipt. If you are a TJX Canada STYLE+ Loyalty rewards member, then you have up to thirty days from the date of purchase to return the item.
Winners will still accept returns after the first ten days, but your refund will be in the form of a gift card.
If you don't have the receipt, you may be eligible to return the item for a gift card worth the value of the item. However, it is more likely that the merchandise may not be eligible for returns.
If any items that are attempting to be returned are not in a condition for resale or display a defect from the manufacturer, Winners will not be able to accept the merchandise for a return.
Every return requires the customer's signature and returns without a receipt also require the presentation of government issued photo identification card.
Conclusion
Winners has a lot of great products to offer, but sometimes you need to return something you've bought or been given as a gift. For Christmas and other gifts, you can return the item and receive a gift card in exchange; just make sure to bring that gift receipt.
Winners will accept returns for a full refund within the first ten days of sale with a purchase receipt. Other returns will result in a gift card if the return is accepted.
---
Here are some of my favorite services, products, and Stores
There are affiliate links, so if you do decide to use any of them, I´ll earn a small commission. But in all honesty, these are the exact what I use and recommend to everyone, even my own family.
To see all my of most up-to-date recommendations, check out this resource that I made for you!
BEST Of The Best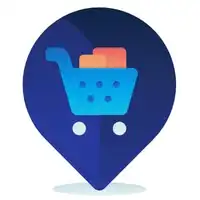 References
https://www.winners.ca/en/returns
https://www.dealnews.com/features/discounts/holidays/christmas/returns/
Recent Posts