Do you know if Dewalt has a Lifetime warranty? this is one of the questions our readers ask a lot. Well, we´ve got you covered.
The DeWalt name is synonymous with power tools and the colors, yellow and black, thanks to DeWalt's productive and reliable record on manufacturing quality tools (of all kinds), as well as a solid return policy.
So, does Dewalt have a Lifetime warranty? Yes, DeWalt has a lifetime warranty, in one form or another, on only a few of its categories of tools. That includes a full lifetime warranty on all mechanics tools and a limited lifetime warranty on hand tools. All other warranties are limited.
So, the question is, what constitutes "mechanics tools" and what are the limitations on the limited lifetime guarantee for hand tools? We will cover those aspects and more below. 
Suffice it to say, DeWalt's warranties are rather generous for a company that deals in products that have a lot of moving parts and undergo a great deal of stress throughout the lifespan of the product.
DeWalt's Lifetime Warranty
As stated above, there are two components to DeWalt's lifetime guarantee offerings. The first is a full lifetime warranty for mechanic's tools and the second is a limited lifetime warranty on hand tools. 
Full Lifetime Warranty: Covers all mechanic's tools without any proof of purchase and regardless of the cause behind the malfunction.
Limited Lifetime guarantee for Hand Tools: Based on what DeWalt terms as "useful life," which cannot exceed one year for any product with electrical or electronic components. 
That's the gist of the lifetime warranties that DeWalt offers. The mechanic's tools are far and away from the most covered when it comes to just about anything, as you don't even need proof of purchase if something goes wrong.
The limitations on the lifetime warranty for hand tools make sense because electronic or electrical manufactured components and products are usually the first to go out.
However, DeWalt's warranties don't end there, as they have 6 warranty types or guarantees, including the above-mentioned Full Lifetime Warranty and Limited Lifetime Warranty.
Read also: Does Craftsman Have a Lifetime Warranty? (Secrets Nobody Is Talking About)
Dewalt's Other Warranties
Aside from limited lifetime and lifetime warranties offered by DeWalt, there is also the Seven-Year Limited Liability Warranty, the Three-Year Limited Warranty, the Limited Warranty for Heavy Duty Industrial Tools, and the "No Break" Guarantee.
Seven-Year Limited Liability Warranty
This warranty doesn't cover the return, exchange, or refunding of an item so much as the guarantee for repair.
Any item that suffers defects due to "faulty workmanship" or materials within a seven-year time frame that starts with the date of purchase, the item will be repaired for free.
You would have to send the item in, of course, where it would be inspected and a determination made.
The determination would be based on whether or not it was a poorly manufactured tool or if it was the fault of the consumer.
Most companies are going to err on the side of supporting the customer.
Limited Warranty for Heavy Duty Industrial Tools
Heavy-duty tools typically have more moving parts, requirements in terms of preventative maintenance, and electronic components.
So, DeWalt limits the timeframe of repair on these items to one year from the date of purchase.
It covers defects within their line of heavy-duty tools; defects that were caused by poor workmanship or the use of materials that do not meet DeWalt's standards of quality.
Three-Year Limited Warranty
The tools that fall under this warranty come with a one-year free service contract, which means that for up to a year, DeWalt will help with preventative maintenance, inspect the tool, and make repairs for free.
According to DeWalt, most tools that are purchased after January of 2004 will fall under the "three-year warranty" bracket. It's not specified as to that particular date and why.
If any tool in the three-year warranty is found to be defective due to poor quality workmanship or materials, DeWalt will replace them for free or repair the item in question.
"No Break" Guarantee
This pertains to all of DeWalt's carbide masonry drill bits and carbide masonry drill bits only. DeWalt will replace one free of charge if it fails, so long as the anchor wear mark is still visible on the drill bit.
Other DeWalt Guarantees
While there are no more official warranties to speak of, as it pertains to DeWalt, there is an additional 90-day guarantee on their footwear line, as well as a 30-day guarantee on every single product that DeWalt manufactures and provides to the retailers who sell it to the consumers.
This is pretty standard and you will find this guarantee on most products. However, it's especially notable because it's in addition to all of the other products that fall under DeWalt's various warranties.
If nothing else, you know that if the tool fails within 30 days or your footwear is worn out in less than 3 months, you can get them replaced for free, get your money back, or exchange them for a product of equal or lesser value, with DeWalt making up the difference.
How to Claim DeWalt's Warranties
DeWalt has a way of dealing with its multitude of different warranty offerings, including their full lifetime and limited lifetime variations. '
"No Break" Guarantee: Call 1-800-433-9258 or visit a DeWalt Service Center, or go to your local professional retailer
Limited Lifetime Warranty: Visit a DeWalt Service Center or mail the tools in.
Stanley Black and Decker
100 Passmore Lane
Jackson, TN 38305
Three-Year Limited Warranty: Contact DeWalt Customer Service at 1-800-433-9258
Seven-Year Limited Warranty: Contact customer service
Full Lifetime Warranty: Contact customer service
Limited Warranties: Contact customer service
If the tool is faulty and it falls inside of the 30-day window, you don't have to worry about doing any of the above. All you will have to do in that case is return it to the retailer that you purchased it from and get your money back.
All Things Considered
As far as the tools, power tools, and the accessories that go with them are concerned, it's a pretty good deal all the way around with DeWalt.
It's not the best, however, it's highly competitive with other tool manufacturers.
One thing is for certain, with DeWalt, you certainly have some breathing room if you happen to get a tool that was manufactured on a Monday or a Friday because you know what they say about those.
---
Here are some of my favorite services, products, and Stores
There are affiliate links, so if you do decide to use any of them, I´ll earn a small commission. But in all honesty, these are the exact what I use and recommend to everyone, even my own family.
To see all my of most up-to-date recommendations, check out this resource that I made for you!
BEST Of The Best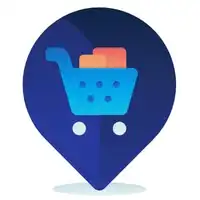 References
https://br.dewalt.global/en/warranty/warranty_lifetime
Recent Posts