Kirkland brand coffee from Costco is both known for its affordability and its deliciousness. As you may well know, the bulk of the products for sale in Costco are not actually produced by Costco.
Instead, they outsource the development of products to other brands. So, who makes Kirkland brand coffee?
That is what we are going to look at on this page.
Who makes Kirkland brand coffee?
Kirkland brand coffee is roasted by Starbucks. Yep. The same guys that run all of those High Street coffee stores. They also have a wealth of products available in retail locations.
There may be a few products in the Kirkland coffee range that are not manufactured by Starbucks. However, these do seem to be few and far between.
The bulk of their products will have been manufactured by Starbucks.
You will know if you have a Kirkland brand coffee manufactured by Starbucks if you look at the label. Right on the front of the packaging, it will have 'Custom Roasted by Starbucks' in rather bug letters.
Read also: Who Makes Kirkland Colombian Coffee (Supremo)
Is Kirkland brand coffee low quality compared to Starbucks coffee?
Many of the Kirkland products are literally just repackaged major brand products. However, this doesn't seem to be the case with the Kirkland coffee range.
As we said before, the product indicates that it is 'custom roasted'. This means that Costco is likely going to Starbucks and having coffee roasted to their own specifications.
This means that a medium roast Kirkland brand coffee may taste a little bit different from a Starbucks brand medium roast coffee.
It is unlikely that you are going to notice a major difference between the two. It is likely that the only people that can tell the difference will be the true coffee lovers.
Read also: Who Makes Kirkland Decaf Coffee? (Real FACTS!)
What we will say is that Kirkland brand coffee is not going to be a low-quality coffee by any stretch of the imagination.
If it were, then we can assure you that Starbucks would not have slapped their name on the front of the coffee blend.
Remember, Kirkland coffee is part of the Starbucks brand. If this coffee was known to be low quality, then that would rub off on Starbucks (yes, we know that Starbucks doesn't produce the best quality coffee in the world)
What you can be assured of is this Kirkland brand coffee will have been roasted in the same factory that Starbucks coffee would have been roasted.
You can also be sure that they are using the same equipment to roast it.
You can also be sure that the coffee beans being used to produce Kirkland brand coffee are going to be the same coffee beans being used for Starbucks.
This means there shouldn't any major difference in terms of quality.
Who produces non-Starbucks Kirkland brand coffee?
From time to time, there will be coffees in the Kirkland range that have not been produced by Starbucks. It is harder to work out the origin of these coffees.
Your best hope is to have a look at the product packaging. Somewhere in fine print, it will tell you which factory the coffee was roasted at. You can then work your way back from that information.
It is, sadly, impossible for us to tell you the origins of these other coffees right now. This is because they can vary considerably. Kirkland does not currently stock any of these non-Starbucks brands either.
Is it worth buying Kirkland brand coffee over Starbucks coffee?
There may be a small taste difference between the two, but the taste difference is unlikely to be major.
If you are planning on buying Kirkland brand coffee, then chances are that you were looking for a lower-priced coffee anyway.
For that, it is going to be absolutely perfect. We don't think there is a better cheap coffee on the market.
If you are normally a fan of the Starbucks roast coffees that you can find on the shelves of retail stores, then it may be worth checking out Kirkland brand coffee.
There is no guarantee that you will like the taste if you have already become accustomed to the Starbucks taste, but the lower price means that it is probably worth checking out.
If you are a huge fan of the more expensive coffees that you can find on the shelves of supermarkets, then Kirkland is probably not going to be for you.
It is a decent coffee, but it is going to be nowhere near as good as some of the heavy hitters on the market.
Read also: Who Makes Kirkland Coffee Pods?
Conclusion
Kirkland brand coffee is a decent coffee brand. It is manufactured by Starbucks, although the roasting techniques may be ever so slightly different from other Starbucks coffees.
It is worth checking out if you are in the market for an affordable coffee brand.
---
Here are some of my favorite services, products, and Stores
There are affiliate links, so if you do decide to use any of them, I´ll earn a small commission. But in all honesty, these are the exact what I use and recommend to everyone, even my own family.
To see all my of most up-to-date recommendations, check out this resource that I made for you!
BEST Of The Best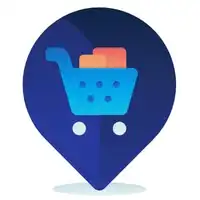 References
https://www.coffeereview.com/review/house-blend-medium-roast/
Recent Posts