How'd you like to know who makes Kirkland breakfast blend coffee? This is one of the questions our readers ask a lot. Well, we´ve got you covered.
The answer to this question should seem relatively easy. If you do a little digging, then you know that the brand Kirkland Signature TM is Costco's house brand and one of its largest subsidiaries.
So if we follow the logical trail, the answer should be that Costco itself is in charge of making Kirkland Signature TM products, be it groceries, hardware, office products, or any of the other dozens of items sold under the Kirkland brand name, including coffee.
Wrong.
The fact of the matter is, a large part of Kirkland brand products, while developed in partnership with Costco, are actually produced by other companies, a lot of them by well-known giants. And it's not like one corporation is in charge of any specific item, no.
So, who makes Kirkland Breakfast Blend Coffee? The Kirkland Breakfast Blend Coffee is made by Keurig Dr. Pepper Inc.! However, Kirkland Signature TM coffee blends are produced by several different companies, so if there's a specific brand you're interested in – you should pay close attention to the packaging and read the fine print.
Who Makes Kirkland Breakfast Blend Coffee?
The Kirkland Breakfast Blend, specifically, is made by Keurig Dr. Pepper Inc.!
The blend was developed by Keurig, back then still Green Mountain Coffee Roasters, Inc. in partnership with Costco in 2012.
Green Mountain Coffee Roasters, Inc. made sure to put in the work too! To this day, the Kirkland Breakfast Blend is produced from 100% Arabica coffee grounds, with quality being carefully controlled.
It's a light, smooth roast, fully deserving of its name – its balanced lighter (if slightly acidic) taste a great way to start the day either by itself or as a complement to a tasty fully loaded breakfast plate, delivering a good kick of caffeine to get started.
Or just let you enjoy a good cup of coffee, if you don't mingle well with caffeine and prefer to go with the decaffeinated version.
The blend has been popular with Costco shoppers since its launch in 2012 and can easily be purchased either in Costco shops or online.
Considering its popularity, it's unlikely Keurig Dr. Pepper Inc. will stop production anytime soon.
Does Keurig Dr. Pepper Make Other Kirkland Coffee Blends for Costco?
Yes, as a matter of fact, there is!
Keurig Dr. Pepper – or, to be more exact, Green Mountain Coffee Roasters, Inc. was contracted to develop another coffee blend for Costco along with the Breakfast Blend.
The second blend is the slightly less popular Pacific Bold – an extra dark roast coffee. It can be argued that Costco and Green Mountain Coffee Roasters, Inc. wanted to cover both ends of the coffee flavor spectrum (if it can be called that) when developing the blends.
And, truth be told, they came very close to succeeding.
Pacific Bold Blend is the almost-perfect foil to the Breakfast Blend – it's not as smooth, but is richer and more robust in taste, and does a good job of satisfying those who like their coffee roasted darker due to less acidity in taste (and lower caffeine content).
If the breakfast blend is a great way to start the day, then Pacific Bold is a great way to give yourself an extra energy boost in the second half of the day.
(Unless, of course, you prefer to stick to a smoother and lighter Breakfast Blend. It's just a name, after all, a good cup of Breakfast Blend can be enjoyed at any part of the day, not just in the morning!).
Read also: Who Makes Kirkland Laundry Detergent (Explained)
Are There Other Notable Kirkland Coffee Blends NOT Made by Kirkland Itself?
The real question is: which among well-known Kirkland Signature TM coffee blends is produced by Costco itself because most of them aren't.
And not only does Costco "outsource" its coffee blend production to other companies, it has several blends which boast being produced by another company.
I think you already know where this is going.
Yup, there are at least 3 coffee blends sold under the Kirkland SignatureTM brand made by Starbucks.
And it states so boldly on their packaging, too.
So, if you want to purchase Starbucks coffee at a lower price range, you can go to Costco and grab one of the following blends:
Kirkland Signature House Blend Coffee, Medium Roast – Probably the most popular one among blends boasting "custom roasted by Starbucks" label, a pretty standard coffee-blend if connoisseurs are to be believed, has been characterized as "quiet and clean". For occasions, when you're looking for a standard good cup of coffee and don't want any surprises.
Decaf House Blend Medium Roast – Pretty similar in taste with the predecessor, but for those who don't need the caffeine kick, and just want to enjoy the flavor.
Kirkland Signature Espresso Blend Coffee, Dark Roast – A decent blend for those who like dark roasts. Has been compared to Starbucks French Roasts by some. Like most good dark roasts, it's richer in flavor than the light and medium roasts, with lower acidity. The packaging claims the roast to have caramel undertones, but there's no consensus on that.
Do keep in mind that Starbucks blends come in 2-2.5lbs bags of whole beans, so if you don't have time to grind coffee in the morning, sticking to the Breakfast Blend Keurig cups will be much more comfortable.
---
Here are some of my favorite services, products, and Stores
There are affiliate links, so if you do decide to use any of them, I´ll earn a small commission. But in all honesty, these are the exact what I use and recommend to everyone, even my own family.
To see all my of most up-to-date recommendations, check out this resource that I made for you!
BEST Of The Best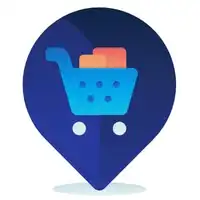 References
http://investor.keuriggreenmountain.com/
Recent Posts