If you are a coffee lover, you probably track where you can get the best beans and grinds in town. It may surprise you, though, to find out that you could just buy your coffee at Costco.
Kirkland brand decaf coffee might not carry the same brand name as a bag of Starbucks or Dunkin' Donuts grinds but that doesn't make it any less delicious. How can that be?
So, who makes Kirkland decaf coffee? Kirkland brand decaf coffee is just a rebranded version of Starbucks decaf coffee sold through Costco's premium Kirkland line. When you sip a cup of Kirkland coffee, you are drinking the same beans and roast you would find at Starbucks without having to pay the exorbitant price you'd pay at a café.
If you are shocked, don't be! Costco has been pairing up with brand-name producers for years now and Starbucks is just one of those partners.
Let's dive into this a little more deeply and explain how Starbucks coffee somehow ended up on your local grocery store shelves.
So Costco Doesn't Make its Own Coffee?
Costco doesn't really manufacture their premium Kirkland Signature line of goods.
Instead, they team up with internationally known brands to produce top-quality goods they can rebrand and sell to consumers at a fair and reasonable price.
This means that many of their goods are the same brand name products you would spend twice as much for—coffee included.
If you've secretly been loving the taste of Kirkland decaf coffee, it's because you've been drinking Starbucks decaf coffee this whole time. Starbucks actually manufacturers almost all of Kirkland's coffees:
Kirkland Brand Espresso Blend Dark Roast
Kirkland Brand Decaf House Blend Medium Roast
Kirkland Signature House Blend Medium Roast
You can even find the proof on the back of the bag. Simply look for "Custom roasted by Starbucks" to verify that you are buying Starbucks coffee.
Read also: Who Makes Kirkland Breakfast Blend Coffee? (Latest FACTS!)
Why Did Starbucks Rebrand as Kirkland Coffee?
Although it may seem as if Starbucks has tried to rebrand its world-famous coffee, it more has to do with how Costco sells goods.
Back in the early 1990's Costco recognized that consumers wanted access to premium brands without having to pay a premium price. Enter the Kirkland Signature line!
Since then, Costco has been teaming up with producers, such as Starbucks, to make that dream a reality. Although Starbucks's name is explicitly shown on the bag, they still get a share of the profits.
By giving up some of their corporate marketing clout, they gain access to Costco's 100-million-person strong consumer base.
In the long run, Starbucks can expand its business while playing the role of a manufacturer!
How Does Kirkland Brand Coffee Compare to Competitors?
Keeping in mind that Kirkland coffee is just Starbucks coffee, you might still be wondering if it lives up to the same premium standard.
To put your mind at rest, we've gone ahead and broken down a few of the top-selling points just to emphasize that it is the same coffee.
A Similarly Distinct Flavor
When you sip on a cup of Starbucks coffee, your mouth is instantly flooded with a rich and smokey bouquet of flavor.
You'll find the exact same thing with a mug of Kirkland brand coffee. The only difference is that the Kirkland brand worked with Starbucks to lift some of the fruity, floral notes you typically don't find in a brew of Starbucks coffee.
Here, you'll find flavors typically associated with medium roast coffees—citrus, nuttiness, charred cedar, a sweet earthiness, and hints of dark chocolate.
If you prefer the burnt flavor of Starbucks, you won't find it here.
A Heady Aroma
Although the flavor profiles are slightly different, Starbucks and Kirkland coffees have almost the exact same aroma.
Take in a whiff of roasted almond, charred hickory, and rich dark chocolate before you sip either brand.
A Commitment to Ethical, Fair-Trade Production
Costco is dedicated to protecting farmers, roasters, and cultivators around the world. In partnership with Starbucks, you can drink your coffee with ease knowing that all beans are sourced from fair-trade compliant, organic producers.
Your dollars go to supporting farmers and help put an end to exploitative labor practices around the world.
A Commitment to Quality
Costco's dream was to provide customers with quality products at an affordable price. By working with Starbucks, they've ensured that even the average American can drink one of the most well-known coffee brands in the world from the comfort of their kitchen or living room.
Conclusion
If you thought that your mug of Kirkland brand coffee tasted familiar, that's because it is! You've been drinking Starbucks coffee this whole time.
By partnering with Costco, Starbucks has expanded its reach while simultaneously guaranteeing that you—the customer—can drink premium coffee without ever leaving home!
Go check out Kirkland brand coffee today and let us know what you think.
---
Here are some of my favorite services, products, and Stores
There are affiliate links, so if you do decide to use any of them, I´ll earn a small commission. But in all honesty, these are the exact what I use and recommend to everyone, even my own family.
To see all my of most up-to-date recommendations, check out this resource that I made for you!
BEST Of The Best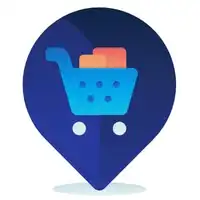 References
https://www.consumerreports.org/
https://stories.starbucks.com/
Recent Posts