Coffee pods, like coffee cups, are single-serving amounts of coffee encapsulated in their coffee filtration material.
They're great for a single cup of coffee in the morning without the extra legwork. Costco sells coffee cups, pods, and capsules under their Kirkland brand, however, Kirkland doesn't make them.
So, who makes Kirkland Coffee Pods? While the jury is still out on who exactly makes the various types of coffee, K-cups, capsules, or pods, it's generally considered to be Green Mountain that manufactures and sells the pods and cups marketed under the Kirkland Signature Brand.
Starbucks is the go-to name behind the various coffee blends found on Costco shelves, while Green Mountain is behind a few, specific types of coffee, along with pods and capsules.
It's always a fun little game trying to figure out who is behind the Kirkland name, and the results are often surprising.
Where Did The Kirkland Name Come From?
The "Kirkland Signature" brand was trademarked by Costco and became their private label in 1992. Its name is derived from Kirkland, Washington, the location of Costco headquarters in 1992.
Costco has since shifted its headquarters to another part of Washington, Issaquah, but the Kirkland name remained.
As a private label, Kirkland Signature markets and sells products, manufactured by other companies, under its name.
The Kirkland name has been significant for Costco, helping the warehouse giant become the fifth largest retailer in the world and the tenth-largest corporation based on their total revenue stream on a year-to-year basis.
The Kirkland Signature Brand name alone raked in over $40 billion in revenue in 2018.
It is the single, greatest label behind so much of Costco's success, rebranding everything from Starbucks and Green Mountain to Grey Goose vodka.
Read also: Who Makes Kirkland Colombian Coffee (Supremo)
Who Makes Kirkland Coffee?
It's always surprising to find out who makes the products that fall under the Kirkland name. Most people would be quite surprised to discover that Starbucks is the driving force behind much of Kirkland's coffee.
Coffee blends and roast made by Starbucks:
The rest of the "who makes Kirkland coffee" question is up for debate.
It's a possibility—based on publicly available documents and tax information—that Bumble Bee Tuna, Jelly Belly, and Reynolds make some of the coffee brands behind the Kirkland Label.
Two specific coffees aren't Starbucks:
Outside of that, the rest is rumor and speculation. It's everyone's best guess and up to professional taste-testers to venture a wild guess on what is behind the Kirkland Signature Brands.
Read also: Who Makes Kirkland K Cups (Medium Roast, Pacific Bold, Decaf)
Is Kirkland Signature Coffee Cheaper Than Real Starbucks?
Costco sells everything in bulk, so it's difficult to make direct comparisons since Starbucks doesn't market their products in bulk—at least not traditionally.
When prices are broken down, you can see that a 2.5-pound bag of Kirkland Signature House Blend, Medium Roast costs $12.99, while a 12 oz. bag of Starbucks House Blend, Medium Roast is $8.49. Since there is 40oz. in 2.5lbs., that breaks down to roughly $28.00 for 40oz., of Starbucks coffee.
That's a 46% savings if you go with the bulk, 40oz. bag of Kirkland Signature coffee over Starbucks, even though they're the same thing.
The Espresso and dark roasts have similar breakdowns, so if you prefer your Starbucks in bulk, you will save a lot of money over purchasing 12oz. bags at your typical grocery store.
Read also: How Much Caffeine Is in Decaf Espresso? (Starbucks, Caffeine-Free)
What About The Unlabeled Kirkland Coffee Products?
Outside of the coffee makers that are listed above, along with Starbucks, it's difficult to say who makes some of the premium blends of coffee that are found on Costco shelves.
Unfortunately, speculation is where the premium roasts will have to remain. There are always guesses and some taste testers are surprisingly accurate when it comes to identifying the products behind the Kirkland label.
Countless websites have either identified Kirkland products or write entire blog posts on their "educated" guesses as to what they could be.
It's a fun guessing game and undoubtedly serves as a semi-marketing byproduct of the Kirkland Signature brand.
The more people that are discussing Kirkland, the more potent the potential membership pool.
Read also: Who Makes Kirkland Decaf Coffee? (Real FACTS!)
Final Word
We know that Green Mountain supplies "most" of the Kirkland brand coffee pods, K-cups, and capsules. However, that isn't the whole story.
Like many Kirkland products, there is more than one brand hidden beneath the Kirkland name.
Starbucks makes much of their most popular coffee but doesn't make the coffee that comes in the pods and capsules.
Who makes those? It's a guessing game that anyone can play.
One thing is certain, Costco plays a good game when it comes to deals with big-brand names that they can convert under the Kirkland Signature name and sell in bulk.
Thanks to that dynamic, Costco has built an enormously successful business.
---
Here are some of my favorite services, products, and Stores
There are affiliate links, so if you do decide to use any of them, I´ll earn a small commission. But in all honesty, these are the exact what I use and recommend to everyone, even my own family.
To see all my of most up-to-date recommendations, check out this resource that I made for you!
BEST Of The Best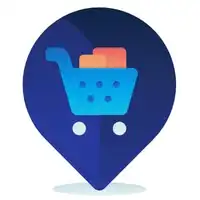 References
https://www.cnn.com/2019/01/10/business/costco-kirkland-signature-brand/index.html
Recent Posts