If you enjoy the convenience and ease of brewing coffee with a Keurig, you have likely explored the variety of different K-cup offerings.
From Dunkin' Donuts to Starbucks and more, you can enjoy your favorite coffee brands without the hassle of firing up an old-fashioned coffee maker.
But who makes Kirkland Pacific Bold K-Cups? Kirkland Pacific Bold K-cups are actually manufactured in partnership with Green Mountain Coffee Roasters Inc. They are made using 100% Arabica coffee beans and makeup only one of the types of K-cups currently in production for Kirkland Signature.
For more information on why Kirkland Signature is selling Green Mountain coffee under its own name, keep reading to learn about their partnership and explore how Kirkland Signature manages to provide consumers with quality products at an affordable price.
Does Kirkland Signature Not Produce Its Own Coffee?
If you're unfamiliar with how Kirkland Signature works, it's essentially Costco's bid to bring premium quality products to the average consumer by partnering with larger, more expensive brands.
Essentially, Costco reaches out to brands and strikes up a deal to produce and sell that brands' products under the Kirkland name.
The brand loses its namesake but gains access to Costco's 100 million+ customer market.
This is exactly how Kirkland Signature has gone about producing its range of K-cups. With the help of Green Mountain Coffee Roasters, Costco is now able to sell affordable yet high-quality K-cups under its own name without ever having to plant a single coffee plant.
As the executives at Green Mountain Coffee Roasters put it, this partnership allows for "incremental opportunities that complement [its] broad portfolio of coffee" products and "creates more options for value-oriented consumers".
Read also: Who Makes Kirkland K Cups (Medium Roast, Pacific Bold, Decaf)
How Does Kirkland Signature Pacific Bold Coffee Taste?
If you prefer a dark roast, Kirkland Signature Pacific Bold K-cups might be the coffee pod for you. They feature a smooth profile without the typical bitterness you would find in a lower-quality product.
Its full-bodied flavor brings forth hints of tannin and smokiness without wimping out on the back palette.
Ideally, you should use these pods to brew an 8 oz mug of coffee if you want the most flavor. Yet, even at 10 oz, Kirkland Signature Pacific Bold K-cups still manage to produce a flavorful and robust cup of coffee.
After brewing, you'll also find less residual sediment at the bottom of your mug, which is typical of most K-cups.
Read also: Are Kirkland K-Cups Good? (Breakfast Blend)
Is Kirkland Signature Currently Selling Other Green Mountain Coffee Products?
Along with the Pacific Bold line of K-cups, Green Mountain Coffee Roasters has also paired up with Costco to produce a lighter roast line of K-cups, which they've named the Breakfast Blend.
Compared to the Pacific Bold line, the Breakfast Blend is produced using gently roasted beans to create a well-balanced and smooth flavor profile.
If you prefer a coffee you can sip throughout the day without any jitters or negative coffee side effects, the Breakfast Blend might be what you're looking for.
Its lightly roasted flavor is relaxing and mellow, making it a wonderful option for dinner guests hoping to find a slight pick-me-up with dessert after a heavy meal.
Read also: Who Makes Kirkland Colombian Coffee (Supremo)
What Else Should I Know About Kirkland Signature K-cups?
As far as K-cup brands go, you'll likely struggle to find a better deal for the money. By partnering with Green Mountain Coffee Roasters, Costco has managed to produce a quality product without price gauging the customer.
Currently, you can buy a box of 100 Pacific Bold or Breakfast Blend K-cups made from 100% Arabic beans for the low price of only $39.00.
That's only $0.39 per cup of coffee! And best of all, Green Mountain Coffee Roasters sources all of its beans from certified Fair-Trade producers.
As you sip your morning cup of joe, you can do so knowing that a portion of the profits from your purchase is going to support local farmers around the world and putting an end to exploitative labor practices.
Additionally, all Kirkland Signature K-cup pods are sealed and marked with the Keurig Brewed mark of approval.
This means they have been approved and certified by Keurig to be of the highest quality and are suitable for use with Keurig machines.
Read also: Who Makes Kirkland Breakfast Blend Coffee? (Latest FACTS!)
Conclusion
As a coffee lover, you're probably picky about your morning brew. When you purchase a pack of 100 Kirkland Signature Pacific Bold K-cup pods, you can enjoy your coffee knowing that you're really drinking Fair-Trade certified beans sourced and processed by the Green Mountain Coffee Brewers.
At the low price of only $0.39 a cup, you can enjoy one of the best dark roast K-cup coffees from the comfort of your home. Find them today at your nearest Costco Wholesale warehouse!
---
Here are some of my favorite services, products, and Stores
There are affiliate links, so if you do decide to use any of them, I´ll earn a small commission. But in all honesty, these are the exact what I use and recommend to everyone, even my own family.
To see all my of most up-to-date recommendations, check out this resource that I made for you!
BEST Of The Best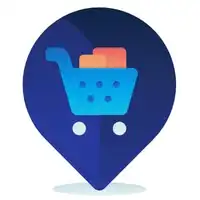 References
http://investor.keuriggreenmountain.com/
http://www.gmcr.com/responsibility
https://www.keurig.com/content/genuinek-cuppod
Recent Posts