Have you ever asked yourself or your friend who makes Great Value toilet paper for Walmart? Well, you are at the perfect place to find the answer to such a question.
Toilet paper is a product that is easily underestimated until there isn't any left in the cupboards.
It is an essential item that is crucial to our everyday lives and has an abundance of companies producing and selling it, which can make it hard to decide which to buy.
Should you choose affordability over quality, quality over comfort, with Great Value, you won't have to choose.
So, who makes Great Value toilet paper? Great Value toilet paper for Walmart is created by a company called Kruger, which is a paper product manufacturing company located in Quebec, Canada, with a U.S facility in Memphis, Tennessee.
Although this toilet paper comes from a company that produces a large variety of products, labels, etc., it doesn't mean it is of lesser quality than its name-brand competition.
Let's take a look at who Kruger is and how the quality of their toilet paper compares.
Who Makes Great Value Toilet Paper?
There is a stigma that sits over store-brand items that make consumers feel they are of lesser quality than that of the more popular.
Great Value is a private label explicitly made for Walmart products. However, great Value themselves do not manufacture or produce the goods.
The products created under the Great Value name come from a third-party brand.
These brands are frequently high-quality manufacturers that create brand name products, like
Dannon and General Mills. They also have contracts with huge facilities that produce a variety of different brands, including Conagra Foods and Kruger, Kruger being the provider of Great Value toilet paper.
Who is Kruger?
Kruger is a family-owned company that has produced paper and paperboard products sustainably and efficiently since 1904.
The company originated in Quebec but has since become one of the largest, North American leaders in paper and paperboard recycling, running 42 green energy power plants.
Kruger is the supplier of Great Value toilet paper and many other paper products. It is their Mephis company that handles all of the production and is well known for their high-quality items.
Kruger manufactures their toilet paper uses sustainable resources to make millions of dollars in toilet paper products that are then shipped to the Great Value facility, which labels the product and dispurses them to Walmarts all over the country.
Kruger has upped their game in recent years due to the Covid-19 pandemic and has increased productivity immensely in order to keep up with paper product demand.
That, in turn, created more inventory sold to Walmarts everywhere in order to keep their shelves stocked as much as possible.
This company not only provides paper products to Walmart but also supplies Scotties, Purex, Cashmere, and many other tissue products, with the most productivity in Canada. 
Read also: Kirkland VS Members Mark Toilet Paper (The Truth!)
Is Great Value Toilet Paper Good?
Many people think that Great Value toilet paper couldn't possibly compare to name brands such as Charmin or Cottonelle; however, it actually performs better, and according to many findings, it is one of the top-ranking toilet paper in the industry.
This toilet paper is known for its softness and durability, compared closely with Charmin Ultra, with a more affordable price tag.
Is Great Value Toilet Paper Septic Safe?
Yes, the Great Value toilet paper brand is made from eco-friendly, biodegradable, and compostable materials, making it septic safe. 
The Great Value brand is also only 1-ply which makes it easier for decomposing and breakdown, reducing any chances of clogs or septic damage.
There are many products out there today that may be softer, made from lotions and perfumes, or made of 3-ply or more for comfort and durability, but those are terrible for your septic tank and can cost you tons of money in repairs.
Because of these added elements, these tissues are also bad for water run-off and the environment.
Read also: What Is The Best Toilet Paper Brand (You Should Buy!)
Why Purchase Great Value Toilet Paper?
This tissue product is a quality brand of toilet paper at a great price and is created from eco-friendly materials.
In today's economy, it is important to find the best products at a low price, saving money and protecting the planet.
On average, users feel this store brand paper is just as good as the competition, with similar texture and comfort as Charmin, and was reliable for all the situations it was used in.
Read also: Marathon Toilet Paper vs. Kirkland (2-Ply Bath Tissue)
Where Can You Purchase Great Value Toilet Paper?
As previously mentioned, Great Value is a personal label for Walmart which means, Walmart is the only place you can obtain this product. You can find the toilet paper on store shelves or on their website.
Do Proctor and Gamble Make Walmart Toilet Paper?
Proctor and Gamble is a massive consumer goods corporation known for manufacturing many products, one, in particular, being Charmin.
While there are some rumors floating about that this company is contracted through Walmart for creating some of their store-brand paper towels, there is no solid proof out there about them having anything to do with its toilet paper production.
Although we can't be sure of anything, depending on the type of Great Value toilet paper you purchase, you can see the similarities between the two brands.
Summing Things Up
While we can't say, for certainty, all Great Value toilet paper product is made solely through the Kruger facilities, we can tell you for sure they make up a massive part of it.
This company is high-quality, low-cost, and reputable, making them a great choice for your paper product needs.
---
Here are some of my favorite services, products, and Stores
There are affiliate links, so if you do decide to use any of them, I´ll earn a small commission. But in all honesty, these are the exact what I use and recommend to everyone, even my own family.
To see all my of most up-to-date recommendations, check out this resource that I made for you!
BEST Of The Best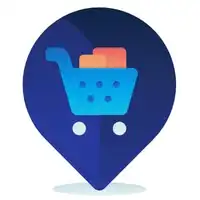 References
Recent Posts