Purex laundry detergent is one of the most popular detergent brands in all of North America.
Originally, Purex produced Purex Bleach, which was the major Clorox Bleach competitor. Today, Purex stands as a competitor of other major brands, such as Tide and Gain.
So, who makes Purex laundry detergent? Although popular like Tide and Gain, Purex laundry detergent is made by Henkel. More so, it is sold as a budget detergent instead of a premium brand.
To learn about Henkel-produced Purex, read on.
Who Makes Purex Laundry Detergent?
There are two main laundry detergent manufacturers, Procter & Gamble and Henkel. While Procter & Gamble make Gain and Tide, Henkel makes Purex and Persil.
So, German-based Henkel is the manufacturer of Purex laundry detergent.
Of course, Procter & Gamble and Henkel aren't the only two laundry product manufacturers. There are other manufacturers that produce smaller laundry detergent brands, but these are the two biggest manufacturers.
Similarly, both manufacturers produce lesser-known detergents in addition to the premium brands mentioned above.
Read also: Who Makes Tide Laundry Detergent
About Purex-Manufacturer Henkel
Henkel is headquartered in Dusseldorf, Germany, but it is a multinational corporation that is active in several industries. Ever since its founding in 1876, Henkel has grown to be one of the largest manufacturers around the globe.
It primarily is active in the consumer and industrial sectors. It has three main business units, including beauty care, adhesive technology, and laundry and home care.
Obviously, Purex belongs to the laundry and home care unit of the business.
Purex is not Henkel's only major brand. In fact, Henkel produces a number of other big-name laundry detergent brands, such as Persil.
More so, Henkel is the manufacturer responsible for other major brands not related to laundry detergent, such as Dial.
Since Henkel owns so many big-name brands, it is considered one of the most successful manufacturers.
In 2020, they had over 50,000 employees, a revenue of €19.25 billion, and a net income of €1.424 billion. Needless to say, Henkel is a major company to be reckoned with.
Read also: Who Makes Dynamo Laundry Detergent
About Purex Laundry Detergent
Purex is considered an affordable yet quality laundry detergent brand.
The brand was first established in 1922 as a bleach product, but it is now a brand that sells a number of laundry products, such as detergents, fragrance boosters, fabric softeners, and even dryer sheets.
Most people like Purex laundry detergent because it is affordable and does a pretty decent job of cleaning.
Even though it is not the best detergent for stain removal, it is considered one of the best budget detergents for everyday use.
Product Lines
Purex comes in many categories or product types. The most popular Purex products are liquid laundry detergent, but the brand also offers single-dose laundry packs, powder detergent, fragrance boosters, and laundry enhancers.
Most people prefer the Purex laundry detergent simply because it is the most affordable option. There are also more scents and varieties of Purex liquid laundry detergent than the other detergent types.
For example, you can get Purex liquid in Fresh Spring Waters, Fresh Lavender Blossom, Mountain Breeze, and more.
For the liquid laundry detergent, there are different formulas too. For example, you can select between Purex Free ; Clear, Odor Release, and even Baby.
These lines allow you to get a detergent specific to your needs and sensitivities.
Ingredients
The ingredients of Purex laundry detergent are very similar to other commercial detergents. Even the Purex Free ; Clear detergent gets an F rating on the EWG.
An F rating isn't unusual for commercial detergents, but it obviously is very poor, especially for Free ; Clear varieties.
Effectiveness
In terms of effectiveness, Purex is not the leader of the pack, but it is not awful either. Purex makes a very good laundry detergent for everyday use or regular soilage.
You won't have to worry about regular odors or mishaps ruining your clothes when you have Purex.
That being said, Purex does not do that good of a job for stain removal. Likewise, you will probably want a more tough detergent for serious odors, such as pet beds.
If you are someone who has intense stains and odors regularly, Purex might not be enough to keep your clothes properly cleaned.
If you only have the occasional stain, you can use Purex as the everyday laundry detergent but have a more serious or heavy-duty detergent on hand for the occasional deep clean.
Price
The one area where Purex really stands out is in price. Purex is considered really affordable. Plus, its effectiveness is much better than other detergents at the same price tag, making it have good value too.
For example, a 150 fluid oz bottle of Purex Free ; Clear liquid laundry detergent costs about $8. As a result, the detergent only costs $0.05 per fluid ounce.
Comparatively, a 92 fluid oz bottle of Tide liquid laundry detergent costs $0.13 per fluid ounce.
Purex Laundry Detergent Reviews
Most users agree with our overall assessment of Purex laundry detergent. They find the laundry detergent really affordable and effective given its price range.
However, it isn't as effective as Tide and other premium laundry detergent brands. Still, many families use Purex simply because it can help save a lot of money over the long run.
Is Purex Laundry Detergent Right For You?
Because Purex laundry detergent is not the most effective detergent available, it is far from the best recommendation for all families.
If you frequently have serious stains or odors on your laundry, Purex probably should not be your go-to choice.
Instead, you should spend your money on premium laundry detergents that are more effective. Even though these brands are expensive, they will ensure your laundry gets thoroughly cleaned.
At the same time, Purex can be a good choice if you do not frequently need an intense detergent.
If you only have mildly soiled laundry, use Purex as your everyday detergent, but keep one of the more premium detergents on hand in case of a serious accident.
That way, all laundry can be thoroughly cleaned, but you don't have to waste money on the premium brands on a regular basis.
Read also: Who Makes Xtra Laundry Detergent
FAQs About Purex Laundry Detergent
Can Purex laundry detergent be used in a high-efficiency washing machine?
Yes. Purex laundry detergent is suitable for high-efficiency washing machines.
Does Purex kill bacteria?
Laundry detergent is not designed to kill bacteria, and this includes Purex laundry detergent. Dry your clothes on high to thoroughly kill any remaining bacteria.
Is Purex chlorine-free?
Yes, Purex is chlorine-free. Not a single Purex laundry detergent product contains chlorine, not even its bleach products.
Conclusion
In summary, Purex laundry detergent is manufactured by German-owned Henkel. Purex is not Henkel's only laundry detergent brand, but it is one of its more popular budget buys.
Overall, Purex laundry detergent is a good brand if you're looking for an affordable everyday laundry detergent. It is effective enough to handle regular washes, but it isn't great for stain removal or odors.
If you know you have intense washing, Purex probably won't satisfy your needs.
Still, Purex is a good brand. Just keep a stronger stain fighter on hand in case of a wine spill or some other serious stain that needs to be removed.
---
Here are some of my favorite services, products, and Stores
There are affiliate links, so if you do decide to use any of them, I´ll earn a small commission. But in all honesty, these are the exact what I use and recommend to everyone, even my own family.
To see all my of most up-to-date recommendations, check out this resource that I made for you!
BEST Of The Best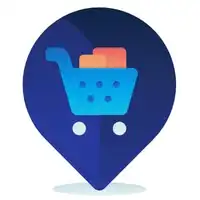 References
https://prudentreviews.com/purex-vs-persil/
Recent Posts