Do you know who makes Xtra laundry detergent? this is one of the questions our readers ask a lot. Well, we´ve got you covered.
Xtra laundry detergent is known for being a budget find that produces pretty good cleaning capabilities.
Although it is nowhere near as effective as Tide and other premium brands, it is still one of the commercial detergents you can find at most stores.
So, who makes Xtra laundry detergent? The company responsible for manufacturing Xtra laundry detergent is Church & Dwight Co., but the Xtra brand is far from being the only detergent sold by the manufacturer.
To learn more about who makes Xtra and to read an honest review about the detergent, scroll down.
Who Makes Xtra Laundry Detergent?
Church & Dwight Co. is responsible for manufacturing Xtra laundry detergent. Even though this manufacturer produces quite a few detergents you're likely familiar with, it is not responsible for most premium detergents, such as Tide or Gain.
By most standards, Church & Dwight Co. is considered one of the top manufacturing companies for laundry detergent, but it is not the top.
The top spot is either Procter & Gamble or Henkel, depending on who you ask.
Read also: Who Makes Tide Laundry Detergent
About Church & Dwight Co.
Church & Dwight Co. is a leading American manufacturing company based in New Jersey. The company produces a number of household products, ranging from baking soda to laundry detergent.
The company was founded in 1847 under the name John White and Company, but the company changed its name to Church & Dwight Co. in 1896.
Since then, Church & Dwight Co. has been a leading manufacturer, especially of American products. As of 2017, the company reported nearly 5000 employees and a revenue of a little over $3 billion.
Read also: Who Makes Tandil Laundry Detergent
Other Laundry Detergents Made By Church & Dwight Co.
Church & Dwight Co. is responsible for a variety of laundry detergent brands.
In addition to Xtra laundry detergent, the manufacturer is responsible for Arm & Hammer laundry detergent and Oxi Clean laundry detergents.
The company extends beyond detergents, though. It is also responsible for brands like Aim toothpaste, Nair, Orajel, and Trojan.
About Xtra Laundry Detergent
Xtra laundry detergent is a brand that not everyone is willing to try out. Homes with intense cleaning needs will likely look at the price tag and think that the detergent won't do much good.
Even though Xtra laundry detergent is affordable, it does a pretty good job considering its price.
Nevertheless, Xtra is most known for its price tag, as you would expect. As a result, most people buy Xtra laundry detergent because of its affordability, not its effectiveness.
In comparison to premium laundry detergent brands, Xtra does not do that good of a job at cleaning.
Whether or not Xtra is worth your money depends entirely on you. Some people will be more than satisfied with Xtra's cleaning capabilities and savings, but others may feel that they're wasting their money on a product that doesn't work as well as they wish it did.
Product Lines
Because Xtra laundry detergent is not a super popular brand and markets itself as a budget find, it doesn't offer too many product lines.
You will only find Xtra laundry detergent in liquid varieties. You can also find Xtra fabric softener.
Even though there are few Xtra detergent lines, there are a variety of scents to choose from. For example, it comes in four main scents, including Tropical Passion, Mountain Rain, Calypso Fresh, and Summer Fiesta.
More so, you can get Xtra plus Oxi Clean, Scent Escape, Scent Booster Technology, or Odor Blasters.
It is unclear whether or not Xtra laundry detergent is suitable for HE washers. On the blog of Xtra's site, it implies that the detergents are safe for high-efficiency models, but descriptions of the detergent do not mention this fact anywhere.
Xtra Laundry Detergent Ingredients
Water, sodium carbonate, and sodium laureth sulfate are the three first ingredients listed for most Xtra laundry detergent products.
Its ingredients are very similar to most other commercial detergents, causing it to score an F by the EWG.
Effectiveness
As a budget laundry detergent, Xtra does a pretty good job at cleaning the clothes, though it isn't outstanding. For everyday messes and odors, it will be able to clean your clothes thoroughly.
So, it will likely be able to handle your pajamas and lounge attires.
However, Xtra laundry detergent is not super impressive in comparison to premium laundry detergents. It is not strong enough for serious stains or intense odors.
For example, it has a tough time removing mustard stains, paint, and other similar mishaps.
With this in mind, it might be helpful to think of Xtra laundry detergent as a decent everyday detergent, but it will hardly satisfy the needs of messy kids, outdoor jobs, or smelly pets.
Price
Most people do not buy Xtra laundry detergent for its effectiveness. Instead, they buy it for its affordability.
A 315-ounce bottle of Xtra liquid laundry detergent in Tropical Passion costs $0.03 per fluid ounce.
To put that in perspective, a 37-ounce bottle of Tide Original laundry detergent costs $0.13 per fluid ounce.
Based on these numbers, purchasing Xtra laundry detergent is four times more affordable than Tide. For people on a budget, these savings can quickly add up, making the sacrificed efficiency worth it.
Xtra Laundry Detergent Reviews
Most users agree that Xtra laundry detergent is best for budget savings. When it comes to its effectiveness, most people use adjectives like "decent" or "alright" to explain that the detergent is good enough for mild messes, but it is nowhere near as strong as other well-known brands.
Is Xtra Laundry Detergent Right For You?
Although Xtra laundry detergent is right for some people, it isn't a detergent we'd recommend to everyone.
If you are a college student or a professional without a messy job or kids, Xtra laundry detergent will help you save some money and still wash your clothes to your satisfaction.
You might still need a stain remover on hand in case of accidents.
However, we recommend a more powerful detergent if you have children, a messy job, or super stinky pets.
Even though you might want to save some money, there are more effective budget buys that you can find so that you don't break the bank but also don't have to re-wash your clothes a million times.
Read also: Who Makes Dynamo Laundry Detergent
Conclusion
At the end of the day, Xtra laundry detergent is a decent budget buy. That being said, it isn't the most effective laundry detergent, even in comparison to other affordable products.
As a result, we would only recommend Xtra to people who know they won't need intense cleaning.
For everyone else, it's best to simply go with a more effective laundry detergent. Even if you are on a budget, opt for a different budget detergent that has a bit more powerful cleaning abilities.
If budget isn't an issue, you could even purchase premium brands.
Even other Church & Dwight Co. laundry detergents may be better than Xtra. So, feel free to try out different laundry detergents from the company or just go with the brands you know you love.
---
Here are some of my favorite services, products, and Stores
There are affiliate links, so if you do decide to use any of them, I´ll earn a small commission. But in all honesty, these are the exact what I use and recommend to everyone, even my own family.
To see all my of most up-to-date recommendations, check out this resource that I made for you!
BEST Of The Best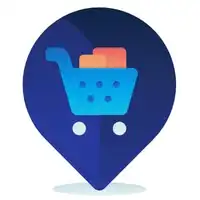 References
Recent Posts