If you look up Dynamo laundry detergent in your browser, you will get a lot of hits, but the products and pages are confusing to navigate.
Some Dynamo products are designed for commercial use, making the product expensive. On the other hand, there is Dynamo detergent sold to regular people for residential use.
So, who makes Dynamo laundry detergent? Dynamo laundry detergent is made by Henkel. Henkel is a multinational brand that makes many laundry detergents, Dynamo being just one of them. Although Henkel products can be found everywhere, you will have trouble finding Dynamo laundry detergent.
Keep reading to learn more.
Who Makes Dynamo Laundry Detergent?
Dynamo laundry detergent is made by Henkel.
Both Dynamo and Henkel make it easy to learn about the brand's professional relationship.
You can visit sites to find out information about the other. For example, the Henkel logo is at the bottom of Dynamo's page and there is an entire page dedicated to Dynamo on Henkel's site.
It was a breath of fresh air that it didn't take too much digging to find out who manufactured Dynamo.
Many companies hide who their manufacturer is and make it difficult to find out any information.
Read also: Who Makes Persil Laundry Detergent
About Henkel
Henkel is a German company that spans the entire globe. Their full name is Henkel AG ; Co. KGaA, but you will rarely see the full name used since it is so long.
You can easily identify Henkel brands and products because most have the Henkel logo, which is the word "Henkel" in red, surrounded by an oval.
Henkel was founded in 1876 and has become one of the top companies since then. The brand is headquartered in Germany, but it can be found in nearly every country today.
In 2020 alone, it had a revenue of €19.250 billion, proving its success.
The reason this company is so successful is that it manufactures many big-name products. Even though Dynamo isn't a well-known brand, it's not too hard to locate Henkel products at nearly every grocery store you visit. Some of its most popular brands include Persil, Purex, and Dial.
Furthermore, Henkel's reach expands many markets. You can find Henkel products in home improvement, laundry, home care, beauty, and personal care aisles.
Read also: Who Makes Gain Laundry Detergent
Dynamo Laundry Detergent Reviews
Dynamo laundry detergent is not a premium line. Instead, it was once a budget find. Because of its rarity in the stores today, Dynamo products are expensive. Oddly enough, we had to use the Dynamo website from countries other than the US.
The US site worked, but many of the pages were under maintenance or did not contain any information.
Product Lines
Dynamo laundry detergents come in three main lines, liquid, powder, and pre-dosed. You are most likely to find the liquid version in stores and online.
Pre-dosed and powder detergent are more difficult to buy, but you might be able to find some products.
There are various products within the individual lines too. For example, you can purchase Dynamo Professional Oxi Plus, 7 in 1, Odor Eliminating, and Free ; Clear liquid laundry detergent. There are fewer powder and pre-dosed varieties.
There are also minimal scents to choose from. Whereas Tide and Gain offer multiple scents for the same detergent type, each Dynamo product comes in one scent.
People who want wonderfully smelling clothes are likely disappointed.
Dynamo Laundry Detergent Ingredients
Dynamo laundry detergent ingredients don't fare too well with the EWG. Most of the products have an F rating, which isn't unusual for laundry detergents.
Several people with skin irritations say that all of the lines except the Free ; Clear irritate their skin.
Effectiveness
Dynamo laundry detergent isn't very effective either. Most customers complain that the detergent does not clean well or produce enough suds.
At the same time, a few people note that this is their favorite brand, though those customers are few in number.
Dynamo Laundry Detergent Cost
Dynamo laundry detergent used to be affordable, but that isn't the case anymore. Because it is so tough to find Dynamo products, the prices are very high, and that is just for the products that are available.
Many Dynamo products are not available anywhere, not even on Amazon.
What Other Users Say
Most users are not too happy about Dynamo laundry detergent. Words and phrases like "hate," "disappointed," and "worst detergent ever" are thrown around when discussing this product.
Needless to say, most users aren't too happy about the product.
Still, there are a few customers that are die-hard fans of Dynamo. Although these customers are few in number, they post how they can't find Dynamo anywhere despite that it is their favorite brand.
It's interesting how a few people love the product when the rest hate it!
Is Dynamo Laundry Detergent Right For You?
We would not recommend Dynamo laundry detergent to most people.
The detergent simply is not very efficient or has enough positive reviews to warrant wasting your money.
Effectiveness aside, you probably will have a lot of trouble finding the detergent in the first place, further supporting our claim to go with another detergent line.
If you want to try Dynamo and can't rest until you do, try it out. We won't stop you. You are most likely to find Dynamo laundry detergent online, but you will need to do some digging even there.
You will likely not find Dynamo on any shelves near you.
Most likely, the poor effectiveness and low availability go hand in hand. Since so few people like the product, Henkel produces fewer bottles, even though the brand is still technically active.
Read also: Who Makes Kirkland Laundry Detergent
Dynamo Laundry Detergent FAQs
Why can't I find Dynamo laundry detergent?
Dynamo laundry detergent is still an active product with Henkel, but it is not stocked in many places. It is unclear why this is, but it probably has to do with the low popularity and sales of the product.
If the product is that unpopular, we are not sure why the entire brand isn't pulled.
Where can I buy Dynamo laundry detergent?
Most likely, you will need to buy Dynamo laundry detergent online. Most retailers do not carry the brand in their stores. Some do not even carry them in their warehouses for online sale.
You can look online at Amazon, Walmart, and cleaning shops to find Dynamo. Know in advance that these bottles are crazily expensive and probably aren't worth the time or money required to find and buy Dynamo.
Is Dynamo laundry detergent good?
Most people do not think Dynamo is a good laundry detergent. They complain that it does not clean effectively, irritates the skin, and overall does not impress.
Although some users love the brand, most hate it.
Conclusion
Dynamo laundry detergent is far from being Henkel's most loved or sold product. In fact, it is difficult to find Dynamo laundry detergent online or in-person despite Henkel's presence around the globe and your own local grocery store.
Because of the less than impressive results that Dynamo laundry detergent offers, you probably won't miss it too much.
If you love the product and do feel its absence, you can look online, but the prices will be crazily high because of the product's rarity today. Overall, we recommend a different brand.
---
Here are some of my favorite services, products, and Stores
There are affiliate links, so if you do decide to use any of them, I´ll earn a small commission. But in all honesty, these are the exact what I use and recommend to everyone, even my own family.
To see all my of most up-to-date recommendations, check out this resource that I made for you!
BEST Of The Best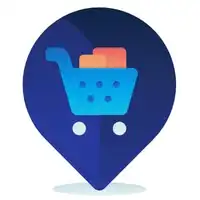 References
https://www.dynamolaundry.co.nz/home.html
Recent Posts