Even though it is far from being the most popular laundry detergent on the market, Fab Laundry Detergent is a decently known economic choice.
The brand offers many detergent lines and scents to choose from, which allows Fab to stand out from other budget choices.
So, who makes Fab laundry detergent? Fab Laundry Detergent is manufactured by Phoenix Brands, a home goods company that manufacturers a number of other laundry detergents, and is marketed as their budget brand that is still effective enough for everyday messes and cleanups. However, the detergent's rarity today often results in the once-affordable laundry detergent having astronomically high price tags.
To learn more about who manufactures Fab Laundry Detergent and read a full review of the detergent type, read on.
Who Makes Fab Laundry Detergent?
If you shop at Walgreens or Walmart, you might be able to find some Fab Laundry Detergent in the cleaning aisles.
This laundry detergent is manufactured by Phoenix Brands, but it is not the company's only laundry detergent. Fab is marketed as the company's more budget pick, though.
Read also: Who Makes Presto Laundry Detergent
Fab Laundry Detergent History – Phoenix Brands
Phoenix Brands is a company that markets laundry products and household care items. Even though the company is not as popular as others in the industry, it is still responsible for a number of brands you are likely familiar with.
In addition to Fab Laundry Detergent, Phoenix Brands also manufacturers Dynamo, Final Touch, and Ajax.
The Phoenix Brands products include detergent, laundry additives, grease removers, stain removers, spray starch, and even Fabric softener.
Now headquartered in Connecticut, Phoenix Brands is a worldwide corporation that services customers all over the globe.
Even though they were incorporated in 2003, you will have trouble finding out a lot of information about this company online.
It seems that they do not have a website or even a Wikipedia page to learn about them.
Nevertheless, Phoenix Brands is a successful home goods company because of its numerous products and wide customer base.
Read also: Who Makes Xtra Laundry Detergent
Fab Laundry Detergent Reviews
Fab Laundry Detergent was once a great budget buy for everyday laundry and messes. It creates good suds and comes in numerous product options, allowing you to get the laundry detergent type you prefer.
That being said, Fab Laundry Detergent isn't the most effective detergent around. For serious stains and cleanings, you will likely need an official stain remover and more heavy-duty laundry detergent.
More so, it can be difficult to find Fab Laundry Detergent today. Very few stores sell it in-store or online.
When you do find the detergent, most stores mark the detergent up a ridiculous amount, causing the once budget choice to be one of the most expensive detergents around.
Read also: Who Makes Purex Laundry Detergent
Product Lines
One thing that makes Fab Laundry Detergent stand out from other budget brands is the number of product lines available.
You can get Fab Laundry Detergent in liquid, powder, and even flicks.
Of these three available laundry detergent types, most people prefer the liquid, though there aren't outright complaints about the powder or flick products.
The liquid is just more convenient by most people's standards.
There are also several scents to choose from, including Spring Magic, Wild Flower Medley, Sunset Symphony, Love Duet, and several others.
The scents don't last as long as premium brands, but it is still nice that this budget brand offers so many scents for its customers.
Unfortunately, even though Fab offers so many detergent lines and products, it can be difficult to find them all.
Most retail stores only sell a select few of their liquid detergents, if any at all. Your best luck of finding less popular Fab products is on Amazon.
Fab Laundry Detergent Ingredients
There is nothing special about the ingredients in Fab Laundry Detergent. They are basically the same as any other commercial budget buys on the market.
Even though there is not an EWG rating for this detergent, we can assume that it does not get higher than a D rating, though it probably would get an F.
Efficiency
When it comes to laundry detergent, efficiency is what really matters. The Fab Laundry Detergent is far from being the most efficient product in the industry, but it does a pretty good job given its price range.
Many customers brag about just how easy it is to clean their clothes using this laundry detergent brand. Multiple customers specifically make a point to note how many suds are created from this detergent.
There weren't as many reviews about the packs or powder, but the customers who used them were pleased with everyday cleanings.
Although customers liked Fab Laundry Detergent for every day cleanings, it isn't as effective for deep cleans.
Things like serious stains and foul odors will likely need a more powerful laundry detergent or an additional stain remover at the minimum.
Price
Fab Laundry Detergent is marketed as Phoenix Brands' affordable product. Although Fab was once an affordable brand, it is more expensive today.
It is likely expensive because of its rarity. However, you can still find some stores that sell Fab for its original price.
For example, we could find a 40-ounce bottle of Fab Liquid Detergent in Spring Magic for $1 at Walgreens.
In contrast, Walmart does not sell that same bottle, but they sell a 60-ounce bottle of Fab Liquid Detergent in Wild Flower Medley for about $86. That is a huge difference in price.
If you're able to find a store that sells Fab at its cheap price, you can save a whole lot of money. Using the Walgreens product, you are only paying about $0.02 per load.
In comparison, you are paying about $0.13 per load for a bottle of Purex Liquid Laundry Detergent in Linen; Lilies.
What Other Users Say
Most of the people who used Fab Laundry Detergent are pleased with its results. Several mothers specifically note just how much they love the laundry detergent because it saves them some money but can help wash their children's clothes very easily.
Is Fab Laundry Detergent Right For You?
For the most part, we would not recommend Fab Laundry Detergent just because of how difficult it is to find today. Most likely, you will have to spend an outrageous amount of money for this once-budget pick because of its rarity.
If you live in a place that happens to sell Fab Laundry Detergent regularly, don't be afraid to pick up a bottle, though. Fab Laundry Detergent will do a great job at washing your everyday messes and laundry.
We recommend keeping a premium detergent and stain remover on hand for those extra messes.
By keeping an extra product on hand, you can save money by using the budget detergent as your go-to choice but also clean heavy messes whenever they arise.
Conclusion
Fab Laundry Detergent was once a great budget pick, but it is rare today, making it less than suitable for most users.
For this reason, we would recommend buying a different budget laundry detergent, one that is more readily available.
If you do happen to stumble upon a bottle of Fab Laundry Detergent, go ahead and buy it, assuming that it is reasonably priced. You will be more than happy with its cleaning results in comparison to its value.
Just make sure you have a more powerful laundry detergent and stain remover on hand in case a tough mess comes your way.
---
Here are some of my favorite services, products, and Stores
There are affiliate links, so if you do decide to use any of them, I´ll earn a small commission. But in all honesty, these are the exact what I use and recommend to everyone, even my own family.
To see all my of most up-to-date recommendations, check out this resource that I made for you!
BEST Of The Best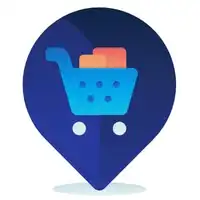 References
Recent Posts