Do you know who makes Presto laundry detergent? this is one of the questions our readers ask a lot. Well, we´ve got you covered.
Amazon owns hundreds of privately owned labels, including Presto! Presto! is a line that sells a variety of household products, but it was originally made to sell laundry detergent.
Today, you can also find Presto! paper towels and toilet paper on Amazon.
So, who makes Presto Laundry detergent? Presto is an Amazon-owned brand that sells various household essentials, like paper towels, toilet paper, and laundry detergent. unfortunately, Amazon does not disclose who is responsible for actually making the Presto! Laundry Detergent. Nevertheless, we know that Amazon LLC owns the brand and determines what is in the detergent and its branding.
Keep reading to learn more.
Who Makes Presto! Laundry Detergent?
Presto laundry detergent was the line's first product and launched in 2017. There are twelve products that belong to the Presto! line in total.
Unfortunately, we don't know anything more about who makes Presto! Laundry Detergent.
All we know is that Amazon is the private owner to the line, but they do not disclose where or who physically makes the detergent.
Read also: Who Makes Purex Laundry Detergent
About Amazon Private Labels
To understand the difficulty of explaining who makes Presto Laundry Detergent, we have to explain what an Amazon private label is and how it works.
Simply put, a private labeled product is one that is produced by a manufacturer, but it is only sold by one retailer under that retailer's brand.
In the case of Amazon, a manufacturer produces Presto! products exclusively for Amazon, allowing Amazon to control branding, ingredients, and everything else.
Private labels have been used for years, and they are a unique business model because they allow brands to sell high-quality products at a much lower cost.
As a result, Presto! is owned by Amazon, but Amazon is not the one who makes the line. Unfortunately, Amazon does not disclose who makes the laundry detergent.
However, this isn't as necessary to know since all of the details about the detergent are determined by Amazon, not the manufacturer.
Presto! is not Amazon's only private label. Amazon Essentials, Amazon Basic, and Amazon Collection are three other popular private labels owned by the company.
Read also: Who Makes Xtra Laundry Detergent
Presto Laundry Detergent Reviews
Now that we have learned Amazon owns Presto! but does not directly manufacture it, let's look at the laundry detergent and its effectiveness.
Simply put, Presto! is an affordable option that is especially good for those with sensitive skin, but it is not ideal for tough stains.
Detergent Lines
Because Presto! is marketed as a budget buy detergent, there aren't many detergent lines to choose from, but we aren't wholly disappointed by the options.
Most Presto! Laundry Detergents are sold as liquid products, but Amazon also sells laundry detergent packs, scent boosters, sheets, and fabric softeners.
We could not find any powdered laundry detergent in this brand.
The majority of Presto! Laundry Detergent products have no scent or fragrance. Several of the fragrance-free products are specifically designed and marketed for those with skin sensitivities.
For example, there is Free and Clear line and Biobased detergent.
If you are interested in having scent in your detergent, the only scent offered is Fresh scent. You can find this scent in some of the liquid, packs, sheets, and scent boosters. However, this Fresh scent is much milder than other brand's scents and fragrances.
Presto Laundry Detergent Ingredients
Presto! Laundry Detergent is considered a relatively safe product, but it includes most of the same ingredients as other commercial laundry detergent brands.
Sodium bicarbonate, sodium carbonate, and salt are the first three ingredients listed. The detergent also includes some irritants like Laureth-6 and sodium lauryl sulfate.
Safety
To most people's surprise, Presto! Laundry Detergent is great for those with skin sensitivities and allergies. Most of the detergents are specifically designed with these people in mind, which is clear through the many fragrance-free products.
Users with sensitivities report that this detergent does not cause any flares, rashes, etc.
Price
Presto! is a much more affordable option than other detergents made specifically for those with sensitive skin.
One of the most popular products is the Presto! 96% Biobased Concentrated Liquid Laundry Detergent.
You can buy this product in packs of two for about $19, causing one bottle to cost about $9.50. Each bottle can last 53 loads, which means you spend about $0.18 per load.
In comparison, one of the most popular detergents for sensitive users is Tide Free and Gentle. A 100 fluid-ounce bottle costs about $25 and can last about 64 loads.
Using these numbers, you are paying about $0.39 per load when using this detergent.
Comparing these two detergents, you're saving about $0.21 per load when using the Amazon brand. Needless to say, Presto! Laundry Detergent is an affordable product, especially for those with sensitive skin.
Effectiveness
Even though Presto! Laundry Detergent is great for sensitive skin and for those on a budget, it isn't very effective. In most reviews and roundups, it places lower in rankings when compared to most other detergent brands.
It is not especially great for heavy or tough stains.
You will likely need a specific stain remover or a more heavy-duty detergent if you have smelly pets, messy kids, or other needs that require a heavy-duty detergent.
Of course, the Presto! Laundry Detergent is effective enough for regularly soiled clothes. It will be able to remove most mild body odors and regular messes.
Read also: Who Makes Dynamo Laundry Detergent
What Other Users Say
Most users agree that Presto! Laundry Detergent is great for people with sensitive skin and those on a budget.
Furthermore, users report that it is great for adults who don't typically get too messy or dirty since it's affordable and effective enough for regular wear.
However, people with children, pets, or messy jobs report that Presto! Laundry Detergent is not effective enough for their needs.
They recommend going with a slightly more expensive and heavy-duty detergent if you know your clothes get pretty dirty frequently.
Additionally, people who are looking for a wonderfully smelling detergent are often disappointed with the Presto! brand.
Even the Fresh scented detergent isn't very strong since the product is more ideal for those with sensitivities. So, go with a different brand if you like your clothes having a strong smell.
Is Presto! Laundry Detergent Right For You?
So, is Presto! Laundry Detergent right for you? It depends.
If you are someone who doesn't get messy often and is looking for an affordable sensitive skin detergent, Presto! might be a great choice.
We recommend keeping a more heavy-duty detergent or stain remover on hand in case of a more serious accident, though.
We do not recommend Presto! Laundry Detergent if you need an intense product or one that smells wonderful.
This laundry detergent is simply not powerful enough for heavy messes and does not leave highly fragranced smells on your clothes.
Final Thoughts
We wish we could give more information about who makes Presto! Laundry Detergent, but all we know is that it is a private label of Amazon.
So, Amazon controls its ingredients and branding, though they send it off to a manufacturer or supplier for production.
Presto! Laundry Detergent is pretty good if you are looking for a budget product that is specific for sensitive skin.
However, messy users or those in love with highly fragranced detergents will likely be disappointed.
---
Here are some of my favorite services, products, and Stores
There are affiliate links, so if you do decide to use any of them, I´ll earn a small commission. But in all honesty, these are the exact what I use and recommend to everyone, even my own family.
To see all my of most up-to-date recommendations, check out this resource that I made for you!
BEST Of The Best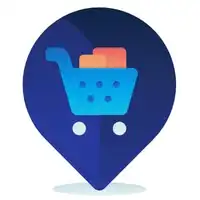 References
https://www.dontwasteyourmoney.com/products/presto-liquid-laundry-detergent/
Recent Posts