Do you know who makes Cheer laundry detergent? this is one of the questions our readers ask a lot. Well, we´ve got you covered.
If you have been doing laundry for a long time, you are likely familiar with Cheer laundry detergent. Although it is primarily sold as a budget product today, it was once a premium brand that even surpassed Tide in many respects.
So, who makes Cheer laundry detergent? Cheer laundry detergent is manufactured by Procter & Gamble. Even though Cheer is not as popular as it once was, its manufacturer likely isn't too upset since the manufacturer of Cheer is also the manufacturer of Tide, the most popular detergent around the globe.
This article gives a quick glimpse at the company behind the brand, the brand itself, and the brand's effectiveness.
Let's get started.
Who Makes Cheer Laundry Detergent?
Cheer laundry detergent is made by Procter & Gamble, which is a company that owns around 60% of all US liquid laundry detergents on the market today.
Cheer was once Procter & Gamble's big moneymaker, but that title has been surpassed by Tide.
Tide alone makes up 30% of liquid detergents on the market, whereas Cheer is barely noticeable on a pie graph.
About Procter & Gamble
Procter & Gamble is a consumer goods corporation that has been around for many years.
After being founded in 1837 by William Procter and James Gamble, the company has blown into a multinational success that is single-handedly responsible for the vast majority of detergents on the market.
Procter & Gamble is responsible for big-name detergent brands, such as Tide, as well as smaller detergent brands like Cheer, Ariel, and even Downey.
In addition to laundry detergents and other laundry products, Procter & Gamble is responsible for many products in other industries as well.
For example, Procter & Gamble owns Always, Bounty, Charmin, Crest, Olay, Cascade, Herbal Essence, and many more.
Because of how many big-name brands Procter & Gamble owns, they have manufacturing operations all over the globe.
They have operations in big countries, like the United States and China, but they also have plants in Vietnam, Jordan, Hungary, and many other countries.
As of 2020, Procter & Gamble had a net income of $13.03 billion, revenue of $70.95 billion, and over 100,000 employees around the globe.
Needless to say, Procter & Gamble is easily one of the most prominent companies on the planet.
Cheer Detergent Review
Cheer laundry detergent is one of Procter & Gamble's detergent lines only sold in the United States and Canada.
In the 50s and 60s, Cheer was a premium detergent brand, but it is primarily sold as a budget pick today.
Although more affordable than Tide and other premium brands, Cheer is still an effective detergent.
Product Lines
One reason why Cheer detergent is a more budget-friendly product is that it has fewer product lines than Tide and other premium brands.
Today, you can primarily only find liquid Cheer laundry detergent, but you can find powdered options available on occasion.
Most of the Cheer liquid detergents are high efficiency safe and made with colorguard.
There is also a line of Free and Clear Cheer laundry detergent for those with sensitivities, but the Free and Clear line is very difficult to find at stores today.
Aside from the Free and Clear Cheer liquid laundry detergent that is free from fragrance, there are no other fragrances available.
There is only the Original fresh linen scent.
Cheer Laundry Detergent Ingredients
Cheer liquid laundry detergent includes a number of ingredients that can be dangerous.
According to the EWG, Cheer Colorguard Liquid Laundry Detergent earns an F rating with moderate concern for asthma and respiratory issues, moderate concern for developmental and reproductive toxicity, and some concern for skin allergies and irritation.
Of course, this rating applies to most commercial laundry detergents.
The ingredients that make Cheer get this rating include sodium borate, anionic surfactants, and others, which are ingredients that nearly all detergents have.
Effectiveness
Even though Cheer is no longer considered a premium brand, it is still highly effective and comparable to premium brands.
When you compare it to other budget detergents, you will likely be much more satisfied with Cheer than the other cheap options.
Although you won't find Cheer laundry detergent on many comprehensive roundups or tests, most people who tried Cheer note that it does a great job at removing most stains and odors.
At the same time, users also note that it helps to protect colors and whiten clothes.
Although Cheer delivers on what it promises, there's nothing truly spectacular about it. Instead, it is a detergent that gets the job done without blowing your mind.
This might be why most people prefer Tide and other premium brands that simply pack more punch.
Cheer Laundry Detergent Cost
Cheer is more so considered a budget brand today, but it isn't a detergent you are necessarily going to find at dollar stores.
Nevertheless, a 150 fluid oz bottle of Cheer Colorguard Liquid Laundry Detergent costs about $11, which causes you to pay about $0.07 per fl oz.
In comparison, Tide Liquid Laundry Detergent Original costs about $0.19 per fl oz, making this premium brand nearly three times more expensive than Cheer.
That price will only go up if you get Tide with Colorguard and other add-ons.
Still, Cheer isn't the most affordable detergent available. Xtra, for example, costs about $0.03 per fl oz.
So, this shows that Cheer is much more affordable than premium brands, but it isn't the cheapest option on the market either.
What Other Users Say
Most users who tried Cheer laundry detergent agreed that it is a great budget buy because it is much more effective than other cheap detergents, but it is affordable all the same.
It actually gets the job done and can handle tough stains while protecting your clothes too. Even though it isn't as stupendous as the premium brands, you get to save a fortune when using Cheer.
Is Cheer Laundry Detergent Right for You?
Cheer laundry detergent is a good product for you if you are looking for a basic but affordable laundry detergent that can save you money while still getting your clothes completely clean.
It's superior to other budget products because it is much more efficient.
Although more expensive than some budget detergents, you don't have to worry about stains or odors lingering on your clothes after wash.
In contrast, you might want to go with Tide or other premium detergents if you are really concerned about product options.
Because Cheer has very few products available, beggars can't be choosers. If you want various scents and detergents to choose from, you will want a different brand.
Conclusion
Cheer laundry detergent is just one of the detergent lines owned by Procter and Gamble. Although once a premium brand, it is now a budget brand that is both affordable and efficient.
Unfortunately, it might be a bit difficult to find Cheer laundry detergent in a store near you. It isn't as available as Tide or Gain, but you should be able to find it at certain stores – if not in person, then online.
Although it may be annoying to have to hunt for this detergent, it is one of the few budget detergents that is nearly as effective as the premium picks while costing half their price.
---
Here are some of my favorite services, products, and Stores
There are affiliate links, so if you do decide to use any of them, I´ll earn a small commission. But in all honesty, these are the exact what I use and recommend to everyone, even my own family.
To see all my of most up-to-date recommendations, check out this resource that I made for you!
BEST Of The Best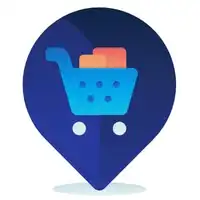 References
https://en.wikipedia.org/wiki/Cheer_(brand)
https://sites.tufts.edu/sarinatscott/
Recent Posts