Do you know if Walmart sells fresh cut flowers, artificial or fake flowers, and valentine´s day flowers? this is one of the questions our readers ask a lot. Well, we´ve got you covered.
Walmart is a great destination for shoppers looking for good deals and a wide variety of products, not only in their stores but also on their website. Almost everything you can imagine can be purchased at Walmart. But, does Walmart sell flowers? And if they do, do they sell fresh flowers, artificial flowers, and flowers for special occasions?
Walmart does sell flowers. Most stores will sell fresh cut flowers, with a variety of flowers available depending on time of year. Walmart also carries a wide selection of artificial flowers, both online and in-store. Around the Valentine's Day holiday, Walmart will also stock discounted bouquets of fresh cut roses and special arrangements.
In this post, we'll help you learn all there is to know about buying flowers at Walmart.
Can I buy fresh cut flowers at Walmart?
You can buy fresh cut flowers at Walmart. You'll find a larger selection and maybe even a floral department at Walmart Supercenters, but all Walmarts carry a fresh cut flower selection of some sort. You will usually find fresh flowers near the front of the store or near the produce department. Depending on the time of year, different types of flowers will be available, generally sold in bunches and arrangements.
Walmart also sells flowers online through their website, Walmart.com. Flowers ordered online are either available for delivery with 2-day shipping or pick-up in store. Bulk quantities of flowers are also available online at Walmart, which is a good option for those looking to arrange flowers for special occasions such as weddings.
Read also: Does Target Sell Flowers? (Fresh, Fake, Artificial, Valentine's Flowers)
How do I pick the best flowers at Walmart?
Fresh cut flowers are blooms or buds that have had their stems cut to a length that makes them easy to place into vases. They are typically sold in bunches, although roses are sometimes sold as single stems. Fresh cut flowers usually have a few leaves still attached and sometimes have a few sprigs of greenery or baby's breath added for decoration.
If you're not sure how to select the best fresh cut flowers out of all the flowers on display at Walmart, follow these easy tips to pick the longest-lasting, freshest flowers:
Check the stems to make sure they aren't slimy, broken, bent, soft, or discolored.
Check the leaves to make sure they aren't dry, brittle, brown, or splotchy.
Check the petals to make sure they are soft and supple, not brittle and dry.
If you are buying roses, gently squeeze the base of the rose bloom where it meets the stem. It should feel nice and firm.
I've found a nice bunch of flowers at Walmart. Now, how do I take care of them?
To prolong the life of your beautiful fresh cut flowers, follow these easy steps.
Use a clean ceramic or glass vase to hold your flowers. Do not use metal or crystal vases, as these contain chemicals that can contaminate the water.
Fill the vase with clean, warm (100-110 degree) water.
Trim any leaves that become submerged in the water.
Trim the stems at an angle about 1" from the end. Use a sharp, clean knife. Do not use scissors, as they will crush the tender stems.
Finally, check your flowers daily, removing any old, dying blooms. Check and refill the water often.
Following these simple steps will help keep your fresh cut flowers from Walmart blooming and beautiful for at least a week, if not more.
What kinds of fresh flowers does Walmart carry?
It depends on the store and on the time of year. Most Walmarts will carry fresh flowers and special arrangements appropriate for the season and/or holiday.
The most common types of fresh cut flowers sold at Walmart are roses, lilies, carnations, mixed bunches, and chrysanthemums.
How much do fresh cut flowers at Walmart cost?
Walmart is known for its reasonable prices, and this is no different with the cost of their fresh cut flowers. Prices range from single carnations sold for less than $2.00, to just over $100 for two dozen Gerbera daisies in a vase. Walmart often offers discounted prices on their flowers, especially during special occasions such as Mother's Day.
Does Walmart carry Valentine's Day flowers?
Walmart does carry bouquets of roses, special arrangements, and gifts for Valentine's Day. Starting at just under $5.00, Walmart sells anything from 5-rose mini bouquets to larger, more expensive arrangements with vases. A week or so prior to Valentine's Day, Walmart will have more flower displays throughout the store. Walmart offers competitive pricing with other stores for Valentine's Day roses.
Does Walmart have artificial flowers?
For those who want the brightness and fun of flowers without the upkeep, Walmart does carry artificial flowers. The largest selection can be found online, with smaller inventories located in-store. Inside the store, the artificial flower selection is usually found in the craft or home goods departments. They range in price from just over $1.00 for a single white flower to $30.00 for a memorial bouquet.
The artificial flowers sold at Walmart are perfect for hobbyists and DIYers for floral crafts and displays. Walmart also sells artificial foliage, vases, containers, and other fun decorative accessories to help you create your dream floral project. For inspiration and a glance at Walmart's full inventory of artificial flowers, check Walmart's website. 
Can I return Walmart flowers?
Walmart's standard return policy applies to flowers bought in-store, whether real flowers or artificial ones. Walmart will accept any return within 90 days of purchase, either by bringing the item back to the store or by shipping it. If the flowers were purchased online from Walmart.com the standard return policy also applies.
If the flowers were purchased online through Walmart Marketplace, the policy is a little different. Most sellers will accept returns within 30 days of purchase. However, it is recommended to check the seller's instructions to confirm their return policy. For more information, check Walmart's return policy.
Read also: What Is Walmart Return Policy with No Receipt? (Nobody Is Talking About)
---
Here are some of my favorite services, products, and Stores
There are affiliate links, so if you do decide to use any of them, I´ll earn a small commission. But in all honesty, these are the exact what I use and recommend to everyone, even my own family.
To see all my of most up-to-date recommendations, check out this resource that I made for you!
BEST Of The Best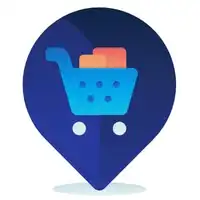 References
https://corporate.walmart.com/policies#return-policy
Recent Posts