Do you know if Publix sells fresh flowers, artificial or fake flowers, and valentine´s flowers? this is one of the questions our readers ask a lot. Well, we´ve got you covered.
Publix is a grocery store known for its high quality products and outstanding sales. They carry everything you could ever want, but do they have flowers?
If you're going to brighten someone's day with a bouquet of flowers, you want to be sure they are the best you can buy, and Publix could guarantee that.
So, does Publix sell flowers? Yes, Publix does sell fresh flower bouquets. They have a wide variety to choose from on a regular basis and specialty floral products to match the different holiday seasons such as Valentine's Day, Mother's Day, and Christmas.
Now that you know you can buy flowers from Publix, let's take a look at what your options are. In this article, we will cover the different kinds of flowers Publix sells as well as the price range for Publix bouquets.
We will also address whether or not Publix sells floral arrangements for special occasions and if you can custom order flowers from Publix.
What Kind of Flowers Does Publix Sell?
Publix has a large variety of flower bouquet options. You can purchase bouquets that have only one type of flower, or you can buy one of their pre-made arrangements that offer a colorful range of flowers.
Singular bouquets are available for roses, lilies, alstroemeria, tulips, carnations, daisies, sunflowers, baby's breath, hydrangeas, and mums.
They also sell bouquets of filler flowers if you want to buy a bunch of individual flower bouquets and create your own arrangement.
Publix gives you the option to purchase your floral bouquets in a plastic sleeve or in a beautiful vase to add an even nicer touch to any potential gift.
Read also: Does Whole Foods Sell Flowers (Edible, Fresh, Lavender, Hibiscus)
How Much Do Flowers from Publix Cost?
Since Publix offers a wide variety of flower species and bouquet types, the prices for their flower products vary.
Most of their floral bouquets are very affordable and cost less than $20. Some of the smaller single flower type bouquets such as lilies and carnations cost less than $10.
Floral arrangements that come in vases are more expensive than those you buy in a simple plastic sleeve. If you are looking to go with a classic flower gift, a dozen red roses will cost about $20 at Publix.
Some of the specialty seasonal bouquets may cost a little more than the basic bouquets because these are not available all year round.
Always keep an eye out for sales at Publix though because they usually give pretty good deals.
Publix also has their famous weekly "Buy One, Get One Free" deals on various products which may include flower bouquets, especially around the holidays so keep checking that sale flyer!
Does Publix Sell Floral Arrangements for Special Occasions?
In addition to flowers for any occasion, Publix also offers seasonal arrangements to match the upcoming holidays.
For holidays when floral gift giving is popular such as Mother's Day and Valentine's Day, Publix may offer special deals or signature bouquets that are the perfect way to express your love and gratitude for the bouquet's recipient.
Believe it or not, Publix also caters to special occasions such as weddings, prom, and homecoming. You can purchase corsages and boutonnieres at Publix for less than $40 a piece.
Publix also offers a range of options for bridal bouquets, bridesmaid bouquets, and flower girl crowns.
Flower girl crowns are priced at around $40 and bridesmaid bouquets around $60.
Bridal bouquets can cost anywhere from $60 to almost $1000, but the average price of a bridal bouquet from Publix is around $200.
When you compare those prices to a professional florist, Publix is definitely the way to go for your wedding flowers!
In addition to wedding party accessories, Publix can also create floral pieces to decorate your wedding venue. Wedding arches, garlands, table centerpieces, and aisle markers are all items that the Publix floral department can make for you.
Call ahead to order your custom wedding pieces to see how much lead time you need to give them before the big day. Usually, they will need at least three weeks' advance notice.
Read also: Does Food Lion Sell Flowers? (Fresh, Artificial, Valentine's Flowers)
Can I Custom Order Flowers from Publix?
As long Publix has the type of flowers you are looking for to make a bouquet, they will be happy to make a custom order.
Custom orders may cost slightly more than one of their preset bouquets, but the price is worth it if you know you are getting what you want.
Before you make a custom order, check out what their prearranged bouquets look like.
Who knows, you may find that they already have what you need, or you may find something better! The Floral Bouquet Salsa has eye popping oranges, yellows, and purples, while the mixed Flower Bouquet offers a variety of subtle sunflowers, carnations, and daisies.
One of these may be right for you, and if not, you can always put in a custom order to blend together flowers no one would have thought to mix.
Maybe your hydrangea, lily, and baby's breath creation will be the new signature bouquet Publix has to offer!
Conclusions
Publix not only sells flowers, but they also have a variety of options to choose from when selecting your floral arrangements.
Publix sells all kinds of flowers from roses to lilies to carnations. They can come in singular type bouquets or a variety of species.
You have the option of purchasing bouquets in a plastic sleeve or a fancy vase.
Most of their fresh flower bouquets are less than $20, and you may be able to find an even better price if you catch them on sale.
Publix also allows you to make custom orders and creates arrangements for special occasions such as prom, homecoming, and weddings.
They can cover all of your floral wedding needs from bridal party bouquets to boutonnieres to centerpieces.
If you are making any kind of custom order, you may need to give the floral department advance notice of your needs.
Publix also offers seasonal bouquets and floral arrangements for all major holidays especially Christmas, Valentine's Day, and Mother's Day.
---
Here are some of my favorite services, products, and Stores
There are affiliate links, so if you do decide to use any of them, I´ll earn a small commission. But in all honesty, these are the exact what I use and recommend to everyone, even my own family.
To see all my of most up-to-date recommendations, check out this resource that I made for you!
BEST Of The Best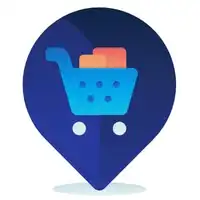 References
https://www.publix.com/c/bouquets-and-arrangements/
Recent Posts