Do you know if Food Lion sells flowers? this is one of the questions our readers ask a lot. Well, we´ve got you covered.
Nothing is better than a bouquet of fresh flowers to brighten up your kitchen table or the smile on a loved one's face when you surprise them with a beautiful floral gift.
Maybe you're in the mood to buy some flowers but you only have time to go to the grocery store. Can you buy fresh, artificial, fake or valentine´s flowers from Food Lion?
So, does Food Lion sell flowers? Yes, Food Lion sells all kinds of fresh flowers, artificial or fake flowers, and also valentine´s flowers. Their floral department offers a variety of arranged bouquets, singular flower assortments, hanging plants, potted flowers, and much more.
If you thought you needed to go to the florist for flowers, think again. In this article, we will cover how much flowers cost at Food Lion and what kind of flowers they offer for purchase.
We will also address whether or not you can shop for Food Lion flowers with Instacart and if Food Lion offers flower seeds for sale. Lastly, we will tell you what the most popular flowers that Food Lion sells are.
How Much Do Flowers Cost at Food Lion?
The price of flowers at Food Lion range from around $4 to $32. For less than $10 you can get an assortment of small potted flowers and plastic sleeved bouquets of single type flower arrangements.
For less than $20 you can get beautiful flowering bushes to plant in your yard or colorful arrangements of fresh floral bouquets.
Food Lion's highest priced flowers are still less than $40. How can you say no to such a great deal on orchids, azaleas, and roses?
What Kind of Flowers Does Food Lion Sell?
Food Lion sells an astounding assortment of flower varieties, not only in species but also in their availability of presentation.
Classic bouquets in a plastic sleeve or vase can include a variety of different species or just one species. The list of flowers available includes:
Roses
Lilies
Campanula
Carnations
Hydrangeas
Daisies
Mums
Gypsophila
Dianthus
Tulips
Other flowers are available in pots or hanging baskets to continually bring joy either inside or outside your home. Some of the potted varieties of Food Lion flowers include:
Azaleas
Orchids
Hibiscus
Christmas cactus
Cyclamen
Marigolds
Lilies
Hyacinth
Food Lion offers special holiday bouquet arrangements as well. There's a beautiful blend of red, green, and white flowers available for Christmas, potted Easter lilies for Easter, and a dozen red roses for Valentine's Day.
Forget the nursery or the florist, Food Lion has any kind of flower imaginable that you could hope to give that special someone in your life.
Read also: Does Whole Foods Sell Flowers (Edible, Fresh, Lavender, Hibiscus)
Can I Shop for Flowers from Food Lion with Instacart?
Let's say you want to shop for flowers from Food Lion but you simply don't have the time to drive to the store and pick them out.
Food Lion has got you covered because you can order flowers through Instacart.
Whether you choose to drive up and have your Food Lion Instacart shopper load up your car with fresh flowers or you want them delivered to your house, this option is available.
Most of the time, non-food items are not allowed to be purchased via Instacart, but you have the choice of buying any fresh flowers, whether a bouquet, hanging plant, or potted flower via Instacart from Food Lion.
Can I Buy Seeds for Flowers from Food Lion?
If you are more of a DIY person, Food Lion also carries seeds for flowers. These are much cheaper than buying a bouquet or a plant and you can watch them grow into beautiful blooms that you nurture yourself. The seeds Food Lion carries are the trusted Burpee brand.
Food Lion has several different flower species available in seed form including coneflowers, nasturtium, morning glories, impatiens, four o'clocks, liatris, zinnias, daisies and marigolds.
If you would rather plant bulb flowers, Food Lion has those too. From tulips to hyacinths, Food Lion offers a few different bulb species that make a great addition to any garden or are unique gifts to give that special someone.
What Are the Most Popular Flowers Food Lion Sells?
The bouquets are the best sellers in Food Lion's floral department. Their number one flower arrangement is called the Be Happy Bouquet and sports brightly colored daisies in yellow, orange, green, and blue.
The Flower Medley Bouquet is also popular with sunflowers and smaller flowers in shades of pink, purple, white, and yellow.
The most popular single species bouquet is by far roses. Daisies, hydrangeas, and lilies are also commonly bought from Food Lion.
Although potted plants aren't quite as popular as the bouquets, they do seem to be heavily purchased during the holiday season, especially Easter lilies, Christmas cactuses, and tulips.
Last but not least, the winners for the most popular flower seeds bought from Food Lion are zinnias, morning glories, and nasturtium.
Overall, there is a wide variety of popularity among the flowers at Food Lion from the staple classics of roses and lilies to some more exotic purchases like Christmas cactuses and morning glories.
Conclusion
Food Lion may not be the first place you would think to look for all your floral needs, but they do provide an extensive variety of flower species and arrangements at some very reasonable prices.
All of Food Lion's floral products are less than $40 and include hanging plants, potted flowers, seeds, and traditional fresh flower bouquets in plastic sleeves or ornate vases.
If you are pressed for time, you have the option of using Instacart to purchase your floral needs from Food Lion so that you can drive up to the store and have a shopper put them in your car or stay at home and have them delivered to your door.
Some of the most popular flowers that Food Lion sells are rose and their assortment of bouquets including ones that have colorful daisies and sunflowers.
From hydrangeas to nasturtium for your garden, Easter lilies and Christmas cactuses for the holidays, and hanging plants and beautiful bouquets for your home, Food Lion has everything you need in their floral department.
---
Here are some of my favorite services, products, and Stores
There are affiliate links, so if you do decide to use any of them, I´ll earn a small commission. But in all honesty, these are the exact what I use and recommend to everyone, even my own family.
To see all my of most up-to-date recommendations, check out this resource that I made for you!
BEST Of The Best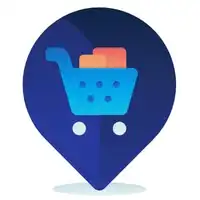 References
https://www.instacart.com/food-lion/flowers
https://shop.foodlion.com/shop/
Recent Posts