In recent years, delivery services have made it so much easier to get your favorite products brought directly to your door, but not every service works with every retailer.
If you've been trying to find a more convenient way to get hold of something from Trader Joe's you might be wondering, does Trader Joe's use Instacart?
No, Instacart does not currently offer Trader Joe's shopping and there are surprisingly no official ways to get Trader Joe's products delivered to your house. They don't offer online delivery services or work with any third-party companies directly, but there are a few alternative ways to get products delivered from Trader Joe's.
This article will tell you everything you need to know about what Trader Joe's offers (or doesn't offer) in the way of delivery and pickup services, the options that you have for getting Trader Joe's products delivered to your door, and which other retailers you can shop with using Instacart.
Does Trader Joe's Do Delivery?
Strangely for a grocery store of their size, Trader Joe's actually doesn't offer any delivery services. You can view the full selection of all their products on the official website and put together a shopping list, but they don't sell any goods online or offer any form of delivery service.
Part of the Trader Joe's ethos is fostering a sense of community and they are committed to the values of a traditional neighborhood grocery store, despite how successful and wide-reaching they have become.
They encourage customers to visit the stores themselves, where Trader Joe's has more control over the shopping experience.
Trader Joe's has offered some delivery options in the past but they have since been stopped. In New York, for example, delivery was available up until 2019 when the company decided that the service was having a negative impact on product costs and their ability to demonstrate their core values in-store.
Read also: Does Trader Joe's Sell Gift Cards (Target, Balance, Walgreens, CVS, Online, Amazon)
Can You Get Pickup from Trader Joe's?
Another convenient option for many modern customers is ordering a full shop and arranging for it to be picked up curbside, which can greatly reduce the amount of time that you have to spend out and about on your grocery trips.
Unfortunately for some, Trader Joe's doesn't offer any curbside pickup services and instead wants their customers to enter the store themselves and pick out what they want in the traditional manner.
If you're looking for more convenient ways to get your hands on Trader Joe's products, though, there are other options out there.
Is Trader Joe's Improving Accessibility?
Trader Joe's has been making moves recently to improve accessibility and support people with autism and intellectual disabilities that may find it difficult to shop in their stores.
They have recently announced a partnership with an app called MagnusCards which will offer guidance to customers and help them to navigate the experience of shopping in-store.
Does Trader Joe's Use Instacart?
Instacart is one of many third-party companies that have gained massive success in recent years by allowing customers to shop at local grocery stores from the comfort of their own homes.
Similar to other services like DoorDash and Postmates, Instacart will send someone to the store with a shopping list to pick out your items for you and deliver them directly to your door.
You can't shop just anywhere using Instacart, however, as they only work with a selection of stores. There are over 300 retailers which offer Instacart services, but Trader Joe's is not currently one of them.
In fact, Trader Joe's does not have an official relationship with any third-party delivery companies, so it can be quite hard to get hold of their products without visiting the store yourself.
How Can You Get Trade Joe's Delivered?
Although they are not official retailers, sellers on Amazon have offered Trader Joe's products for many years.
These can be sent directly to your home and many even have Prime delivery options, but there is a significant markup on the price.
You can also find third parties selling Trader Joe's products on other online marketplaces, like eBay, if you are willing to pay the extra cost.
Fortunately, there are other ways to have someone head to Trader Joe's and pick up your shopping on your behalf.
Websites like Craigslist can help you to find a worker to take on the job, or you can use a hiring service like TaskRabbit.
Read also: Does Trader Joe's Sell Meat (Crab, Balls, Lump Crab)
What Grocery Stores Use Instacart?
If you want to try out the Instacart service, you would be surprised by how many local and national stores you can get delivery from.
Instacart now operates with over 300 retailers, including some of the biggest names in the country.
You can get Instacart orders collected from large retailers like:
Aldi
Safeway
Kroger
Whole Foods
Food Lion
CVS Pharmacy
Vons
Petco
Supervalu
Walmart Canada
You can also get Instacart orders from smaller retailers, including:
Conclusion
The truth is Trader Joe's doesn't work with Instacart or any other third-party delivery company. They don't offer delivery or curbside pickup and there is no way to buy Trader Joe's products from the company website.
You can, however, purchase Trader Joe's goods from third-party sellers on websites like Amazon or eBay, and you can pay for someone to do your Trader Joe's shopping for you through Craigslist or a service like TaskRabbit.
If you want to use Instacart to get your grocery shopping done, Trader Joe's is unfortunately not an option, but there are a huge number of other stores that do offer this service.
---
Here are some of my favorite services, products, and Stores
There are affiliate links, so if you do decide to use any of them, I´ll earn a small commission. But in all honesty, these are the exact what I use and recommend to everyone, even my own family.
To see all my of most up-to-date recommendations, check out this resource that I made for you!
BEST Of The Best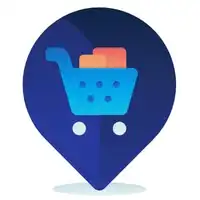 References
https://www.cbinsights.com/research/instacart-retailer-grocer-partners
Recent Posts