Do you know if Lowe´s makes copies of keys for car, offices, homes, or offices? this is one of the questions our readers ask a lot. Well, we´ve got you covered
Knowing where to get keys made these days is becoming narrower. With smart locks and fobs becoming more popular keyless options, the need for locksmiths and related services is decreasing. While you know most hardware stores do have some form of key cutting, what about Lowes?
Does Lowes make keys? Yes, Lowes makes copies of keys. You can have them done by a qualified staff locksmith or you can use the self-service kiosk. Both are inexpensive and quick. But, your choice between the two will heavily rely on the kind of key you need.
While it's true Lowes keys, they only create duplicates. So, whether you're using the kiosk or having someone cut it, you must have the original.
Therefore, if you need a key made because you lost it, you will have to find a locksmith elsewhere.
How Does Lowes' Locksmith Make Keys?
Before you run into the store, understand that locksmith services aren't consistent at every Lowes. Some don't have any locksmith at all while others require you to schedule an appointment.
And yet some have a locksmith always around, but they have a limited range of services they can perform.
Ergo, you'll have to call your local Lowes to ensure they can do what you need. In most cases, they'll be able to do popular ones like Schlage and Kwikset. In the event they don't have a locksmith, they do sell rekey kits.
General Process
If you go with the in-store route, their locksmith is in the hardware department. Make sure you have everything in relationship to the key. For instance, if you need to rekey a door lock, try to bring that along as well.
You tell the locksmith what you want, select the appropriate key blank and then pay for your order. Of course, you could always preorder your blanks from their website.
That way, you don't have to waste time selecting one on the spot.
The whole thing should cost around $5 for a basic house, office or other simple key. They accept all forms of payment too.
What's great is that you can shop for other items you need while you wait for them to cut the key.
Read also: Does Ace Hardware Make Keys (Key Cutting, Car, Home + More)
How Do You Use the Self-Service Kiosk?
Lowes offers a self-service kiosk by Minute Key. This is good if you're in a hurry. It's quick, easy, and costs a bit less than the locksmith. 
However, it stands to note that in 2015, they featured KeyMe, the competitor kiosk company. So, if you're familiar with KeyMe, then you can use their search function to find kiosks in your area.
Process for the Minute Key Kiosk
When you come through the entrance at Lowes, you'll notice a lime green Minute Key kiosk. You insert your original into the slot and follow the onscreen instructions.
The machine will evaluate your key to see if it has the capability to copy it. If so, you'll select your blank and make your payment.
They offer all major credit cards or you can pay with cash. Expect to pay about $2 per key. But, you have to stay with your key until your transaction completes.
However, this will take only a few minutes depending on the complexity of the biting.
Which Is Better? The Locksmith or Self-Service Kiosk?
Both the in-house locksmith and the Minute Key kiosk have benefits and disadvantages. Therefore, the way that will be better is going to impinge on your situation, the kind of key you need to be made, if you're in a hurry, how soon you need the key, how rare the key type is, and what your preferences are.
Benefits & Downsides to the Locksmith
The locksmith is great because it's an actual person with whom you're interacting. You can be specific and know your key is in good hands. It also allows you to shop for other things while you wait.
But, not every Lowes has a locksmith and, if they do, may not be able to do what you require. Plus, it can be a little pricey depending on the blank you get, the kind of key you want and the intricacy of the cut.
However, you can make things quicker and easier when you buy the blank online.
Minute Key's Pos & Cons
Still, the Minute Key kiosk offers some desirable features too. You don't have to wait for someone to be around to help you, you can help yourself.
Plus, you'll pay a few dollars less for the blank; you're not also paying for labor. However, there are many limitations to using Minute Key.
Minute Key has restrictions on the kinds of keys it can make. These will be mostly for home or office from major brands such as Schlage, Weisser, Titan, and Kwikset.
Also, you don't have the luxury of shopping while you wait; you have to stay with the key.
Another downside to Minute Key is that, if you pay with cash, you must have exact change for your transaction. This is because the machine doesn't give change for the difference.
Read also: What Is Lowes Return Policy after 90 Days? (With Receipt?)
Conclusion
Lowes is a solid and reliable place to have a key made. You have the choice between having someone on staff cut it for you or using the Minute Key kiosk.
With traditional locksmith services becoming harder to locate every day, you can rely on Lowes to help with this.
---
Here are some of my favorite services, products, and Stores
There are affiliate links, so if you do decide to use any of them, I´ll earn a small commission. But in all honesty, these are the exact what I use and recommend to everyone, even my own family.
To see all my of most up-to-date recommendations, check out this resource that I made for you!
BEST Of The Best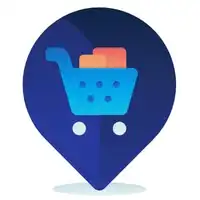 References
Recent Posts