Are you locked out of your home or car and need a key cutting service? Have you ever questioned if Ace Hardware makes keys? Then you are in the right place.
Ace Hardware is the largest hardware retailer, with over 5,200 stores in locations in all 50 states across the US and also internationally, in Asia, the Middle East, and Caribbean, offering a number of hardware products, tools, and services.
But does Ace Hardware make keys? Yes, Ace Hardware does make keys. Not only does Ace Hardware sell keys and key accessories, but the company also offers replacement keys through key cutting services, creating a copy of both house keys and automotive keys. Not only this, but the company also provide locksmith services.
Read on to find out which keys Ace Hardware makes, which replacement keys you can have cut, and about the company's locksmith services.
What is Ace Hardware?
Ace Hardware is the world's largest hardware retailer, with over 5,200 stores located in all 50 states across the US and also in 60 countries internationally, including Asia, the Middle East, the Caribbean, and Latin America.
Ace Hardware was founded in 1924 by a small group of Chicago hardware store owners.
The chain allowed individuals to purchase merchandise in bulk to save money, allowing smaller stores to compete with larger retailers and expand the market.
Despite becoming a hugely successful worldwide retailer, the majority of Ace stores are independently owned and operated by local entrepreneurs.
Ace Hardware is still a community retailer, with personal service and a neighbourhood feel.
Ace Hardware offers a variety of hardware products, tools, and services, including grills, building supplies, décor, paint, storage, patio furniture, sporting goods, pool supplies, outdoor heating, lawn mowers, and gardening tools, power tools, plumbing, lighting, and pet supplies.
At Ace Hardware you can find all you need to repair, maintain, and decorate your home and garden.
Does Ace Hardware Make and Sell Keys?
Ace Hardware sells a variety of blank metal keys, both from the Ace brand and from other key makers such as Hillman's.
Does Ace Hardware Make Key Accessories?
Ace Hardware offers a variety of key customizations and accessories. Keys can be made in different colors and styles, and you can even add a customized design to your key.
Accessories include key identifiers, which are different colors and slide onto the top of keys in order to tell them apart.
You can also purchase rubber covers to protect your keys, or keychains to keep them safely attached.
Ace Hardware also sells key cabinets and racks to store your keys at home.
Does Ace Hardware Offer Key Cutting Services?
Ace Hardware offers key cutting services for a variety of keys. Single sided metal keys, double-sided metal keys, code-cut keys, combination keys, car keys, key FOBs, and blank chip keys for vehicles.
These keys can be for homes, properties, vehicles, padlocks, and mailboxes.
Does Ace Hardware Offer Locksmith Services?
Ace Hardware offers locksmith services such as key cutting, re-keying, and key replacing. These locksmith services are available for residential and commercial properties, as well as automotive if you are locked out of your car.
Ace Hardware locksmiths are licensed technicians who can duplicate house keys, padlock keys, and chip keys, and may be able to program key FOBs, to assist in all manner of emergencies.
Does Ace Hardware Make Automotive Keys?
Ace Hardware is one of the few retailers that offer a car key copying service.
This is a huge benefit as it means if you are locked out of your car in an emergency, you can stop by your local hardware store and get your car key quickly replaced rather than having to go to a car dealership for this service.
Ace Hardware's expert locksmiths can cut and duplicate standard keys, auto chips, and FOBs for many types of vehicles.
Ace stocks a variety of keys in different models and makes, yet you should check the search engine on the website to see if the company has your specific key at the store to avoid disappointment.
How Much Do Keys Cost at Ace Hardware?
To purchase a blank metal key from Ace Hardware, the cost ranges between $2 and $7.
How Much Does Key Cutting Cost at Ace Hardware?
The cost of getting a key cut at Ace Hardware varies from around $1.50 – $5 depending on what the type of key is.
A single sided key, cut on only one side, is the cheapest, whereas a double-sided key will be more expensive. A code-cut key will be on the higher end of the $5 range.
Car keys and combination keys are more complex to cut, and therefore will cost a little more, around $8.
A blank chip key for a vehicle can cost much more, depending on the vehicle itself, ranging from around $50 to $80.
How Long Does It Take to Get Keys Cut at Ace Hardware?
How long it takes to cut keys depends on the type of key being copied. A standard house or car key can be cut and replaced in minutes while you are waiting.
A more complex key such as a car FOB replacement could take up to an hour as these keys have unique transponder chips in them that may need to be programmed.
The benefit of having keys cut at Ace Hardware means that you can shop for any hardware supplies or tools that you need while you wait.
How Does Ace Hardware Make Keys?
Standard keys are made using a duplicator machine. The original key that needs copying is placed on one side of the machine, and a blank replacement key is placed on the other side.
A cutting tool is lined up as a template for the replacement key and a guide keeps both keys aligned. The keys move across the machine at the same time, creating an identical replacement key.
More complex keys such as FOBs for cars can include programming the FOB to respond to the specific vehicle through a certain combination.
---
Here are some of my favorite services, products, and Stores
There are affiliate links, so if you do decide to use any of them, I´ll earn a small commission. But in all honesty, these are the exact what I use and recommend to everyone, even my own family.
To see all my of most up-to-date recommendations, check out this resource that I made for you!
BEST Of The Best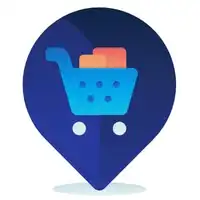 References
https://www.acehardware.com/departments/hardware/keys-and-accessories
Recent Posts