Have you ever wondered if Trader Joe´s also sells gift cards? Look no more. We´ve got you covered.
Trader Joe's has only been around for a little over a half-century, but that hasn't stopped this popular grocery store from spreading like wildfire.
As famous as this California-roots grocery store is, many people want to be able to buy gift cards for store locations to share with friends and family.
So, does Trader Joe´s sell gift cards? Yes, Trader Joe's does sell gift cards you can use for tender in their stores like Target, Balance, Amazon, Walgreens, and CVS. However, customers can only buy their gift cards in physical stores and use them in physical stores. Trader Joe's does not sell their gift cards online in the form of e-gift cards or printable certificates.
In this article, we'll talk in more depth about Trader Joe's gift cards, including why the store won't sell them online to desiring customers. Read on to learn more about the topic.
The Perks of a Trader Joe's Gift Card
Aside from the obvious perk of having a gift card or receiving one as a present, Trader Joe's gift cards give you the chance to spend a little cash for free at a not-so-conventional grocery store.
A Unique Shopping Experience
One thing that has always set Trader Joe's stores apart from big supermarket chains like Walmart or Target is that they focus on high quality and value.
Their emphasis isn't on branded items, as it may be at other grocery stores. Instead, they stock "unconventional and interesting products" along with staple items. 
Giving someone the gift of a Trader Joe's gift card could be a chance for them to shop there for the first time and uncover the unique experience that TJ's offers.
Or, giving it to a friend who is a regular shopper there might just make their day.
There Aren't Any Other Coupons, Discounts, or Offers
Another reason that people are itching to get their hands on Trader Joe's gift cards is that this is the only real, valued promotion – or the closest thing – you'll find at this store.
Trader Joe's clearly states on their website that they do not offer any coupons, discounts, or online promotions to lessen the price of their goods.
In fact, Trader Joe's even states on their website's frequently asked questions page that they won't offer any weekly promotions/specials or sale periods for their items.
Their reasoning is that they have the best of value already. However, if you find that you can't afford that value on your own dime, then receiving a gift card may be the only chance you get to partake in shopping at Trader Joe's.
Why Aren't Trader Joe's Gift Cards Offered Online?
So, the big question you may still have is why don't they sell their gift cards to online buyers? Well, the store's official reasoning behind this is that they want to protect the recipient and/or purchases of the gift cards.
For example, if it was possible to buy and print out a version of a gift card online, then it's possible that anyone could get their hands on it.
This basically ruins the integrity of the system and cheats people out of their money. Essentially, it is a fraud-resistant policy meant to help you in the end.
The Downsides to This System
The tricky thing, though, is that Trader Joe's does not offer any form of online shopping. And herein lies the problem.
If you want to buy a gift card for someone who doesn't live near a store, and you don't live near a store yourself, then you simply can't buy one.
That is unless you are willing to travel to great lengths to buy a physical gift card in person at the nearest store to you.
There are 530 Trader Joe's locations nationwide, but some more rural states might only have one location.
This lack of availability and proximity could make it extra hard for buyers to purchase a physical gift card.
No Online Shopping
Further, the fact that they don't offer online shopping means that some people might receive a Trader Joe's physical in-store gift card and not really have a way to ever use it.
The biggest hassle of all, though, is that the gift card industry has now evolved to a point where customers almost expect the option to buy them online.
Inconvenience
It can be extremely inconvenient in the holiday seasons, birthdays, and other gift-giving times to have to make a trip to a store to pick up a physical gift card.
When given the option, most people likely would prefer to purchase an e-gift card from an online website and email it to the receiver.
Conclusion
Trader Joe's has been bringing a unique grocery shopping experience to American customers since it started in the 1960s.
With unique products and an unconventional way of doing things, their customers have come to appreciate their store so much that they want more.
Although Trader Joe's doesn't offer any weekly specials, deals, discounts, or coupons, one way that customers can win is by using a store gift card. It's important to note, though, that you can only purchase these gift cards in-store and used in-store.
There is no way to purchase a Trader Joe's gift card online. There aren't any e-gift certificates or even a way to buy a physical copy to print out online.
If you want to purchase a gift card, though, know that there are over 500 store locations nationwide where you can pick one up.
---
Here are some of my favorite services, products, and Stores
There are affiliate links, so if you do decide to use any of them, I´ll earn a small commission. But in all honesty, these are the exact what I use and recommend to everyone, even my own family.
To see all my of most up-to-date recommendations, check out this resource that I made for you!
BEST Of The Best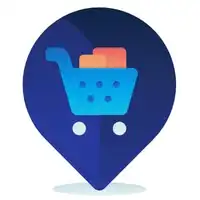 References
https://www.traderjoes.com/home/
Recent Posts