O'Reilly has been around since the 1950s, providing the public with a fair selection of automotive parts.
They have pipes, filters, oil, batteries, tires, and just about anything else you need for car repair, upkeep, and maintenance. But, what about keys?
Does O'Reilly make house keys? The truth is they don't make keys in any capacity. O'Reilly doesn't even have a self-service kiosk available. So, if you want to get a house key made, you will have to go elsewhere to do it. If you're itching for an auto supply store, Advance Auto Parts and Napa Auto Parts might be able to help.
Failing that, you may have to go somewhere like Walmart, Lowes, or Kmart to get a copy of your key. Some of these places do have an onsite locksmith while others just offer a self-service kiosk.
How Do You Know O'Reilly Doesn't Make House Keys?
Upon writing this article, we found there were scant amounts of information on O'Reilly's ability to make keys. So, we emailed them. Their customer service representative, Allison, responded almost immediately with this statement:
"I apologize, but we do not duplicate any keys at our stores."
Besides, when you go to the store, it doesn't take long to notice that there is no locksmith area or key-cutting kiosk. Plus, in perusing the website, there is nothing indicated in their departments or services about key making.
Read also: How Much Is It to Make a Copy of a Key at Walmart (The Truth!)
Does O'Reilly Sell Any Kind of Keys?
O'Reilley sells ignition cylinders that come with a key, but that's not quite the same as making a house key. In fact, any keys they do have will not be for the house at all. Everything in their stock relates to automotive needs only.
Truly, they don't even have key blanks you can purchase to have cut by a locksmith. This means you have to look elsewhere to make a key for your house.
Does Any Auto Supply Store Make House Keys?
Only two other automotive stores have the potential to produce a house key for you. These are Advance Auto Parts and Napa Auto Parts.
However, not every location has the capacity to do house keys, usually, these will be just for cars. So, you'll have to call first to make sure.
One more thing you could try is your local mom-and-pop auto supply store. Some do offer key copying services that will also work for house keys. However, if you lost your key, then call a bona fide locksmith.
Read also: How Long Does It Take to Copy a Key at Ace Hardware?
Where Else Can I Get a House Key Made that also Sells Auto Parts?
If you're looking for the convenience of having a key made while being able to pick up a few auto supplies, there are other stores you can look into. But some of these may not have the auto parts you need, which means you'll have to do some research beforehand.
Walmart: You can make a house key using the Minute Key kiosk
Sears: The Keyless Shop found in most parking lots of Sears will have a professional locksmith cut any kind of key you need
Kmart: Get a house key made with the KeyMe kiosk
Lowes: You can make a house key using the Minute Key kiosk or employ the in-house locksmith
Home Depot: Get a house key made with the KeyMe kiosk or the in-house locksmith
What Are the KeyMe or Minute Key Kiosks?
Some major retailers offer a kiosk where you can do it all yourself. This will be either KeyMe or Minute Key. While both are great and convenient features, they are a little different in what they can offer and how they take the image of your key.
Capabilities
KeyMe is a great option because it can duplicate almost any key, even car keys requiring a transponder chip. Minute Key doesn't have a huge selection and there are limits to the kinds of keys it can copy.
It definitely can't do car keys. But, it can do almost any house key, but certainly not all.
What's great about both is that it's quick and you only pay for the cost of the blank. But, there are some legitimate concerns over privacy with KeyMe.
The machine takes a digital image of your key and all its specifications. Then, it saves that copy to the cloud where you can access it via email or through their mobile app.
Privacy Concerns
While this does sound good, there is the potential for someone to hack into the system. Minute Key, on the other hand, doesn't store your key or any data associated with your key.
It scans the key, determines if it can make a copy and, if it can, makes the key.
There is no sensitive information floating around over email or cloud servers like with KeyMe. So, which kiosk you use will be up to you and your best judgment.
For those concerned with image storing, Minute Key would seem like a no-brainer option, but the limits to the kinds of keys they copy leave much to desire.
Conclusion
Unfortunately, O'Reilly doesn't make keys in any capacity. So, if you need a house key made, you will have to go somewhere like Lowes, Walmart, Home Depot, or your local locksmith.
But, you can try other automotive stores like Advance Auto Parts and Napa Auto Parts. They might be able to help, but there aren't any guarantees.
---
Here are some of my favorite services, products, and Stores
There are affiliate links, so if you do decide to use any of them, I´ll earn a small commission. But in all honesty, these are the exact what I use and recommend to everyone, even my own family.
To see all my of most up-to-date recommendations, check out this resource that I made for you!
BEST Of The Best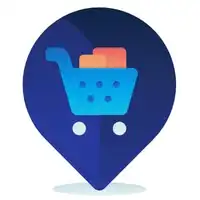 References
Recent Posts