At some point, we all need a key made for our vehicles. But, knowing where to go to get this done can be something of an egg hunt.
Therefore, it's good to know where you can get a duplicate made. You may already know about key making at other places, but what about Autozone?
Does Autozone make keys for cars? Yes! That's the truth of it. They can make almost any kind of car key. However, each location is different. While almost all can produce a key requiring a microchip, not all can do keys for cars before 1991.
What's great is that it's easy, and affordable and it's a near match for what you would get as a factory standard.
However, they can't make every key or do all locksmith services you may need. For instance, if you lose the original, you might have to go to the dealership.
How Do You Get a Key Made at Autozone?
To get a key made at Autozone, you don't have to schedule an appointment. You can walk right up to the customer service counter.
Bring your key with you and tell them what you need. They'll evaluate the key to see if they can do it. If so, they'll make your key in about 20 to 30 minutes.
During this time, you can either shop around the store and pick up some supplies or step out and return. When they finish, you'll pay for your key and subsequent copies. Be sure to keep your keys and receipt in a safe place if you need them again.
Read also: Does AutoZone Make Keys for Houses (Do This Instead!)
For Which Kinds of Automobiles Can Autozone Make Keys?
Autozone should be able to make just about any car key you need. They definitely have the capacity to create transponder chips of the highest security. However, they specifically advertize their ability make keys for the following automobile brands:
Chrysler
Ford
General Motors
Nissan
Toyota
How Much Does It Cost to Make a Car Key at Autozone?
For a typical regular blank for your ignition, it can cost between $2.50 and $6.00. However, transponder keys with a microchip, are a little more expensive. They start at $20 and go all the way up to $90.
But these can cost much more depending on how new the car is and how complex the programming is. It's not uncommon for the cost to range between $200 and $500 for cars built within the last five years.
What If Autozone Can't Make My Car Key?
In most instances, Autozone should be able to make any car key. But, they also sell a product called SimpleKey. These are DIY kits where you can buy and duplicate the car key yourself.
Such keys are good for cars by Ford, Lincoln, Mazda, and Mercury. Basically, you get the car key duplicated, and then you do the programming yourself.
However, in the off chance, they can't make your key or SimpleKey won't work, then you can go somewhere else like Ace Hardware to have someone do it by hand or go to a KeyMe kiosk.
You can find these in several locations around your area. Just go to their website and search for one using their "find a kiosk" feature." However, you could go to the dealership where you purchased the vehicle. But this can cost somewhere in the range of hundreds of dollars you may not want to spend.
Can Autozone Make Keys for Other Kinds of Vehicles?
Autozone can make keys for almost any personal vehicle, like cars, trucks, SUVs and motorcycles. But, they can neither do ATVs nor RVs.
Also, they won't be able to produce any keys for the inside of the vehicle like ones for the trunk, console lockbox, or glove compartment.
Can Autozone Make House or Mailbox Keys?
Technically speaking, Autozone cannot make house or mailbox keys. However, some locations can make car keys prior to 1991 (before transponders became all the rage). This means they have the potential to also reproduce keys for houses and mailboxes too.
But, you will have to call ahead of time to check their capabilities.
If they can, you'll probably have to buy a blank somewhere else and bring it with you.
Otherwise, you may be looking at $10 to $20 or more for this kind of duplication. So, you may want to consider going somewhere else if your budget is tight.
Read also: Does Lowes Make Keys? (Car, Home, Key Cutting + More)
Conclusion
Autozone does make keys for cars. It's quick, simple and so much cheaper than going to a dealership.
While they can do a host of car keys, even ones with transponders, they can't do everything. So, you will have to check to ensure they can do what you need. But, for most duplication needs, it shoudn't be a problem.
---
Here are some of my favorite services, products, and Stores
There are affiliate links, so if you do decide to use any of them, I´ll earn a small commission. But in all honesty, these are the exact what I use and recommend to everyone, even my own family.
To see all my of most up-to-date recommendations, check out this resource that I made for you!
BEST Of The Best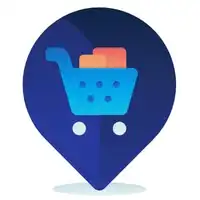 References
https://www.autozone.com/electrical-and-lighting/vehicle-key/
Recent Posts