When you need to copy a house key, it's good to know where they offer this service.
It's useful so you can plan your route through the day along with saving time and money. You know many places offer key making, like Autozone.
But Does Autozone make keys for houses? The truth is no, but maybe. Officially, Autozone doesn't have the capacity to make house keys, only a certain selection of vehicle keys. However, every store is different and has varying types of key duplication machines. Therefore, some locations might be able to do it.
But this means you'll have to call around to see if any of them in your area cut house keys. Since this isn't a guarantee, it may be better to look somewhere else to get a key for your house. Home improvement centers and hardware stores are going to be your safest bet.
Are There Other Auto Stores if Autozone Doesn't Make House Keys?
Most auto stores do not have the capability to make house keys even though they can make car keys. But, it depends on the kind of cutting machine they have.
This is why it's iffy with Autozone. Some stores may be able to do it without issue while others only have the kinds that require transponders.
However, many people have had some luck with Advance Auto Parts or Napa Auto Parts. While the same thing is true for these retailers as it is for Autozone, they have a wider stock selection and array of key machines.
But, you will have to call the stores nearest to you to see if they can do it.
Read also: Does Ace Hardware Make Keys (Key Cutting, Car, Home + More)
Where Else Can You Go to Get a House Key Made that also Has Auto Supplies?
If no auto place in your area makes a house key, you do have other options. They may not be as convenient, but they are efficient.
Some offer an actual locksmith, others have only a self-service kiosk and yet there are a few with both choices. For the convenience of getting car supplies and a house key, you could go to:
Home Depot: On staff locksmith or KeyMe kiosk
Sears: The Keyless Shop (onsite locksmith)
Wal-Mart: Minute Key kiosk
Lowes: On staff locksmith or Minute Key kiosk
Kmart: KeyMe kiosk
What Other Places Make House Keys?
If you don't like the stores mentioned above, you can go to other places. There are grocery stores, hardware shops, home improvement stores, discount centers, and so many others. 
Ace Hardware: Locksmith
True Value: Locksmith
Menard's: KeyMe Kiosk
Kroger: KeyMe Kiosk
Meijer: Minute Key
Bed, Bath & Beyond: KeyMe Kiosk
Big Lots: KeyMe Kiosk
Simon Malls: KeyMe Kiosk
What Is the Difference between KeyMe & Minute Key?
There are two main differences between KeyMe and Minute Key kiosks. These are in how they capture your key's image along with their range of capability.
About KeyMe
KeyMe scans your key and all its data into their cloud server. You can access this key anytime via their app or through email.
While storing your key is good since you can access it if you lose the original, you are subjecting sensitive data to exposure to unscrupulous eyes.
Ergo, you're relinquishing a bit of privacy for the assurance of security. But KeyMe can copy almost any key you need. In fact, there's very few types and brands it can't.
About Minute Key
Minute Key takes an image of your key and then determines if it can make a copy for you. They don't store anything about your transaction on the machine or in a cloud.
But you won't be able to get a copy of your key should you lose the original. Although Minute Key is very handy and more secure, there are limits.
They only have popular brands and key types available. While they have a host of designer blanks, they only do ones from Schlage, Weisser, Kwikset, Titan and a few select others.
Another thing is in how Minute Key accepts cash. You can use fiat currency, but the machine doesn't give change. So, you have to have the exact amount.
The Similarities
Other than that, both kiosks operate pretty much the same way. You insert your key, follow the instructions on the screen, select your blank and submit payment.
You stay with the machine until your transaction completes. Plus, they both offer the convenience of finding their kiosks in your area using the "find a kiosk" search.
Read also: Does Tractor Supply Make Keys? (NO DO This Instead)
Conclusion
Autozone doesn't officially have the capacity to make house keys. You can call the locations nearest to you and see if they'll do it.
But don't rely on this. It may be better to go somewhere like Lowes, Wal-Mart, Ace Hardware or even Kroger to get it done.
---
Here are some of my favorite services, products, and Stores
There are affiliate links, so if you do decide to use any of them, I´ll earn a small commission. But in all honesty, these are the exact what I use and recommend to everyone, even my own family.
To see all my of most up-to-date recommendations, check out this resource that I made for you!
BEST Of The Best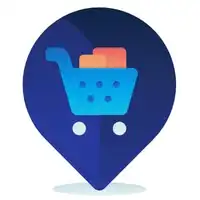 References
https://www.art-of-lockpicking.com/does-autozone-make-keys/
Recent Posts