Have you ever asked yourself or your friend if Tractor Supply makes copies of Keys? Well, you are at the perfect place to find the answer to such a question.
Tractor Supply is a fantastic place to get all your agricultural, gardening, and homesteading equipment.
They offer vehicles, locked storage bins, and similar items with locks. So, you'd think that with everything Tractor Supply offers, they should be able to copy and make keys too.
Does Tractor Supply make keys? No, the truth of the matter is that Tractor Supply don't make keys in-store. However, some stores offer a DIY kiosk by a company called Minute Key. The good news is these kiosks are inexpensive and simple with the capacity to copy most keys in a matter of minutes.
In the event you need someone to make a key from scratch because you lost it, you will have to call a qualified professional locksmith.
Unfortunately, Tractor Supply cannot help in this regard. But, Minute Key does have a list of locksmiths in your area on their website.
How Do You Know Tractor Supply Doesn't Make Keys?
It's clear that Tractor Supply doesn't make keys. Several factors determine this. First, when you go into the store, there is no area denoting a place for keys like you would find at Lowes or Home Depot. Second, if you search for "keys" on their website, it returns a blank result.
What Kinds of Keys Does Tractor Supply Have?
However, Tractor Supply does offer replacement keys for equipment you bought from the store. This isn't the same as making them, however.
This means you will get a whole new lock and key set for things like ATVs, cabinets, and DIY installed door locks.
Read also: Does Ace Hardware Make Keys (Key Cutting, Car, Home + More)
How Do You Use the Minute Key Kiosk at Tractor Supply?
If you choose to use the Minute Key kiosks at Tractor Supply, you'll be able to find it right in the lobby of the entrance or inside somewhere near the entrance.
They're available during the same times as the store's operating hours. These are usually 8:00 am to 9:00 pm every day except Sundays, which are open from 9:00 am to 7:00 pm.
Inserting the Key to Copy
The technology is rather amazing. It's actually a robot that laser scans you key for copying. When you walk up to the kiosk, you insert your key and follow the prompts given on the touch screen.
Upon completing its analysis, the computer will determine the type of key you have and the details of its design.
Analysis to Ensure It Has the Blank in Stock
Minute Key then reviews its local inventory to let you know whether it has the appropriate blank. If it will allow duplication, you will see a selection of blanks from which to choose.
They have plain and designer styles.
They offer cat faces, sports teams, ladybugs, hearts, and an American flag, among a host of others. It may be a good idea to use this feature if you have to differentiate between many keys.
Completing Your Transaction
Continue following the onscreen prompts to complete your transaction. They accept most major credit cards as well as cash.
However, understand that they don't give change for cash. So, make sure you have the exact amount required, including cents.
Upon receiving a copy of your key, you'll get a receipt of your purchase. In the event, the machine fails to print one for you, contact Minute Key's customer support center as soon as possible.
An agent should be able to access the computer of the kiosk you used. The longer you wait to get a receipt, the less likely they'll be able to send you a new one.
Read also: Does Lowes Make Keys? (Car, Home, Key Cutting + More)
Fantastic Features
If your key has the words, "do not duplicate" or "do not copy" written on it, Minute Key will not copy the key.
The computer's advanced technology can read this wording and prevent copying accordingly. Also, it doesn't store a digital image of your key or any other data. So, this makes personal privacy concerns nearly null and void.
Plus Minute Key guarantees factory accuracy at a much better rate than having someone do it manually. So, they offer a full refund on any faulty or poorly produced keys. You will have to contact customer support for this.
Some Downsides with Minute Key
Aside from getting change, Minute Key kiosks only accept certain major credit cards: MasterCard, Visa, and American Express. They don't accept Discover, Diners Club International, or Pulse.
Another problem with Minute Key is that there are limits to the kinds of keys the kiosk can copy. You can make a general house, mailbox, and office keys but none for vehicles like motorcycles, RVs, and cars.
You will have to look elsewhere for copying programmable keys and ones with microchips.
Also, they don't have every brand of key you might need for the kinds of keys they can print. They do offer some of the more popular brands but they don't have everything.
The following list indicates what brands (and their clones) Minute Key kiosks can copy:
Baldwin: most types
Kwikset: KW1 and KW10 only
Masterlock Padlocks: M1 (only on some machines)
Schlage: SC1
Titan: most types
Weiser: WR3 and WR5 only (in select areas)
Conclusion
So, while you can't make or copy keys in a Tractor Supply store, you can use their Minute Key kiosks located at the entrance. But, these have many limitations and it may not be worth your time. Therefore, it's advisable to find somewhere else a little more reliable.
---
Here are some of my favorite services, products, and Stores
There are affiliate links, so if you do decide to use any of them, I´ll earn a small commission. But in all honesty, these are the exact what I use and recommend to everyone, even my own family.
To see all my of most up-to-date recommendations, check out this resource that I made for you!
BEST Of The Best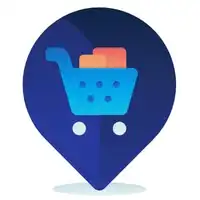 References
https://www.tractorsupply.com/tsc/brand/KEY
Recent Posts