Home Depot is an ideal place to get a copy made for a key. It's convenient and you can shop for other necessary items. But, if you're on a tight budget, then the question of cost will be at the top of your priority list.
So, how much is it to make a copy of a key at Home Depot? The answer to this will impinge on if you have an in-house locksmith copy it or use the self-service kiosk. Plus, the kind of key you are copying will be a major factor in the price. So, it can be as little as $2 or as much as $240.
Here below you can see the cost you can expect to copy a key at Home Depot:
– Car which requires a transponder will definitely range between $40 and $200.
– Home Depot can also copy fobs for $12 to $240
– Automated self-service Kiosk takes about 15 to 30 minutes and costs around $2.00 to $5.00 per key (your selections depending).
–           Car key duplication for vehicles will vary between $2 (for older ones) up to $170 (modern vehicles)
Having two options is useful depending on the circumstances. If there isn't a locksmith or the locksmith is busy, you can opt for the kiosk.
Alternatively, if you don't like the idea of a machine cutting your key, you can always go for the in-person experience.
In-House Locksmith Machine Operator
Home Depot's in-house machine operator can cut just about any key you would need. Not only does this include home, office, and mailbox keys but also ones for safes, padlocks, and fobs.
They even duplicate most car keys, regardless of whether they contain a chip or not. These range greatly in price depending on the variables.
For instance, home keys will be less expensive than car keys requiring a microchip. Also, the kind of blank you select could make this cost a little higher, especially if you choose a designer type. They have a huge inventory of key blanks you can browse online.
If something interests you and you have an account, you can preorder your blank and then go to the store for pick up.
You then hand it to the locksmith along with your original. Of course, if you see a blank that is available in-store, you can simply get the key upon interacting with the locksmith.
Read also: How Long Does It Take to Copy a Key at Lowes (The Truth!)
Types of Keys
Home Depot can duplicate keys for offices, lockboxes, safes, cabinets, toolboxes, and even skeleton keys.
They offer a wide range of brands that include Yale, Schlage, Master Lock, Kwikset, and so many others. But you have to have the original. For most, they can cost somewhere in the ballpark of $2.00 to $5.00 per key.
Car Key Duplication
They can also copy a range of car keys depending on the make, model, and year along with if it needs a microchip.
So, estimate that older vehicles will be less expensive to copy than modern ones with high-tech transponders. Therefore, you could potentially pay as little as $2 or as much as $170.
But if your car came out within the last 20 years, then it's going to require a transponder. These will definitely range between $40 and $200. As a result, you can assume anything prior to 1991 will be considerably less expensive. Home Depot can also copy fobs for $12 to $240.
Transponder keys and fobs are more expensive because of the RFID technology installed into the head.
It has a unique code that, when you insert it into the ignition or press buttons, the receiver reads it for an exact match. If so, the car will function, if not, nothing will happen.
Some Downsides
While using the skills of a qualified technician to duplicate your key is very desirable, there are some problems with it too.
Depending on how busy your local store is, you may have to schedule an appointment to get a key copied. Alternatively, there may rarely ever be someone on staff trained in using the machine.
Read also: How Long Does It Take to Copy a Key at Walmart (The Truth!)
Automated Self-Service Kiosk
The self-service kiosks at Home Depot are also a good idea, especially if you're in a hurry or there's some kind of urgency. At one time, they had kiosks by a company called Key Copy. But, because the storage of key images presented privacy concerns, they switched to Minute Key.
Using the kiosk is pretty straightforward. You insert your key, follow the onscreen instructions, select your blank, and pay for your transaction.
The whole thing takes about 15 to 30 minutes and costs around $2.00 to $5.00 per key (your selections depend).
What's nice is that you only pay for the price of the key, not also the additional labor cost.
Limits to Minute Key
However, there are limits to duplicating a key with Minute Key. They cannot copy car keys at all and they have a finite selection of brands from which to select. Only certain popular brands are available like Kiwikset, Schlage, Titan, and Weiser.
So, when the computer analyzes your key, it may refuse to copy it. This means you will have to use the in-house locksmith.
If you are on a time crunch, this can become an exercise in frustration, especially if the locksmith isn't there or too busy. Also, there could be a line of people using the kiosk, which means you'll have to wait longer.
Conclusion
Expect to pay at least $2 to as much as $240 or more to copy a key at Home Depot. The higher price range is more in the realm of car keys and fobs requiring transponders.
Whether using the self-serve kiosk or going to the in-house locksmith, you can duplicate almost any home, office, or mailbox key for a cost ranging between $2 and $40.
---
Here are some of my favorite services, products, and Stores
There are affiliate links, so if you do decide to use any of them, I´ll earn a small commission. But in all honesty, these are the exact what I use and recommend to everyone, even my own family.
To see all my of most up-to-date recommendations, check out this resource that I made for you!
BEST Of The Best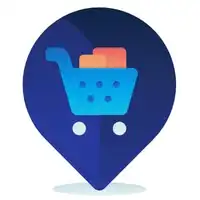 References
https://www.homedepot.com/p/Brass-Key-Blank-989396/308035598
Recent Posts