Walmart offers everything! So, if you need to get a key made and shop for a few necessities, Walmart is ideal. While they don't have an in-house locksmith on staff, they do have self-service kiosks by a company named, Minute Key.
So, how long does it take to copy a key at Walmart? In truth, it can take about 15 to 30 minutes. This will depend on the kind of key, its complexity, and the number of duplicates you want. Regardless, it's easy and self-explanatory to use.
Unfortunately, though, you won't be able to leave the kiosk and go shopping while you wait. This is because your key must remain in the slot until the transaction completes.
So, this may or may not save time depending on what other things you want to do at Walmart.
Where Is the Minute Key Kiosk in Walmart?
Every store that offers a Minute Key kiosk will place it in different areas. However, it's a safe bet to assume you'll be able to find it around other self-service machines, like CoinStar. Besides, regardless of its location, you can't miss it.
These kiosks are a bright green complete with flashing lights and an audio-capable touch screen.
Read also: How Long Does It Take to Copy a Key at Ace Hardware?
Does Every Walmart Offer a Minute Key Kiosk?
Unfortunately, not every Walmart will have a Minute Key kiosk. So, you will have to call your local store to see if it's available.
However, if you strongly desire to use Minute Key, their website has a search function that allows you to find one in your area. This will be convenient if your local Walmart lacks such a kiosk.
How Do You Use a Minute Key Kiosk at Walmart?
When you walk up to the kiosk, you touch the screen to begin the transaction. From there you will receive step-by-step instructions on how to proceed.
Typically, you'll insert your key and the machine will laser scan it to determine if it has the ability to copy your key. If everything is okay, you will see a selection of blanks from which to choose.
You can select the typical metals but they also offer designer types. You can get an American flag, ladybugs, cats, symbols, sports teams, hearts, stars in the night sky and so many others. After making your selection, the computer will give the prompt to insert your credit card.
Once your card clears, the machine will begin making your key. If you only get one copy, this shouldn't take more than 15 minutes.
But, if you want to make several, it will be about a half an hour to complete the transaction. To finalize, you have the option of receiving a receipt via email or text to your phone. You then remove your original and take your copies.
What Are the Benefits of Using a Minute Key Kiosk at Walmart?
There are many advantages to using Minute Key at Walmart. The main one is that it's quick, easy, and self-explanatory.
Unlike other places where you might have to schedule an appointment with a locksmith, Minute Key takes only a few minutes.
Also, it doesn't store a digital image of your key, such as is the case with the other self-service key copying services, like KeyMe.
If you have privacy concerns, then Minute Key provides the most secure way to make duplication.
What's more, you will get a near-identical copy with accurate manufacturer specifications. In the event your copied key doesn't work, Minute Key will give you a full refund.
Read also: Does Ace Hardware Make House Keys (Key Cutting, Office + More)
What Are the Pitfalls of Using a Minute Key Kiosk at Walmart?
As with everything, some aspects are less than desirable when using a Minute Key kiosk at Walmart. Depending on the day and time you arrive, you may end up in a line waiting for others to complete their transactions. This means you will have to wait much longer than 30 minutes and there is no way to predict this.
Additionally, Minute Key doesn't accept Diners Club International, Pulse, or Discover credit cards. They only take American Express, MasterCard, or Visa.
Plus, not every kiosk will accept cash. If they do, they don't provide change.
However, the biggest complaint in using a Minute Key kiosk is the limited availability of key types and brands it's capable of copying. You won't be able to copy any keys that need transponder chips, like for vehicles.
What compounds this is the fact they only offer major key brands like Schlage, Kwikset, and Weiser.
Conclusion
You can do almost everything and anything at Walmart, including duplicating keys. You simply use the bright green Minute Key kiosk and you'll have a copy in no time.
It's pretty intuitive to use, you just insert your key and follow the onscreen prompts.
---
Here are some of my favorite services, products, and Stores
There are affiliate links, so if you do decide to use any of them, I´ll earn a small commission. But in all honesty, these are the exact what I use and recommend to everyone, even my own family.
To see all my of most up-to-date recommendations, check out this resource that I made for you!
BEST Of The Best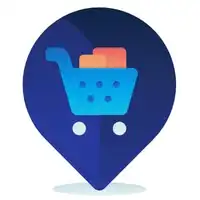 References
https://www.commoncentsmom.com/does-walmart-make-keys/
https://www.minutekey.com/frequently-asked-questions/kiosks/
Recent Posts