If you're on a tight schedule and you need a key made, it's important to get it done accurately and quickly.
You know Ace Hardware should be able to copy your key, but you're unsure about the time it takes for them to do it.
So, how long does it take to copy a key at Ace Hardware? If you want to copy a key at Ace Hardware, you can expect on average between 10 to 30 minutes. The truth is anywhere from a few minutes to as long as an hour. However, this will completely depend on the kind of key you're making and how busy the staff locksmith is. Regardless, it's fairly quick and far less expensive than going elsewhere.
However, the time of day will also affect your ability to have it cut the same day. For instance, Ace Hardware recommends coming in at least one hour before closing.
If you come in sooner than that, you may have to wait until the next day.
What Determines the Length of Time It Takes for Ace Hardware to Copy a Key?
There are several variables that go into determining how long it takes for Ace Hardware to copy a key. For simple house, mailbox, office or lockbox keys, you shouldn't have to wait more than 15 minutes. But, if your key has a complex transponder, then expect 30 minutes to an hour.
However, if the locksmith has a load of orders, then you may have to wait until the following day. But, it's important to understand that not all Ace Hardware stores have a locksmith on staff.
Alternatively, they may have a locksmith, but they're only at the store on specific days and times.
So, you will have to call your local Ace Hardware beforehand to see what kinds of locksmith services they have available. If anything, they should be able to direct you somewhere that does make the type of key you require.
Read also: Does Ace Hardware Make Keys (Key Cutting, Car, Home + More)
What Are the Requirements and Restrictions of Getting a Key Copied at Ace Hardware?
While Ace Hardware has a great selection and wide capability for copying keys, there are a few requirements and restrictions to note.
First, you have to purchase your key blank from Ace Hardware. This means you can't buy a blank you like from somewhere else, you must buy it from them.
Plus, the key blank will come from whatever your store has in stock. You won't be able to purchase the key online and then go in to get your duplicate.
What's more, you must have your original in order to get a copy made. If you lost your key, you will have to call a professional locksmith to cut a new one.
In regards to car keys with a transponder, Ace Hardware will not be able to copy a key that's an add-on. It must be the factory original in order for the duplication service to work.
What Kinds of Keys Can Ace Hardware Copy?
You can make almost any kind of key at Ace Hardware. They can do laser-cuts, traditional keys and vehicle transponder keys.
This includes fobs for automotive use and valet keys too. But this will heavily rely on what kind of keys your local Ace Hardware has in stock onsite.
What Is a Good Alternative to Ace Hardware to Copy a Key?
In the event Ace Hardware can't copy your key, you could always try Lowes or Wal-Mart. If you're looking for someone to cut your key, then go to Lowes. But, if you just need a key in a hurry, you could visit either Lowes or Wal-Mart.
Lowes offers locksmith services as well as a self-serve kiosk by a company called Minute Key. This way you have options open with a higher likelihood of getting your key copied right away.
Wal-Mart just has the Minute Key kiosk. But it can work in a pinch if you're in a rush to copy your key.
Minute Key
Regardless, the kiosks are simple and easy to use. As long as the key you need is a typical house or office key from a popular brand like Schlage, Weisser or Kwikset, the machine should work for you.
But, if the machine doesn't have the capability to copy your key, you can also employ their professional locksmith services.
So, if you lost your original, you're not left hanging trying to find a qualified one to help. They have a search feature to lead you to the right locksmith.
Read also: Does Ace Hardware Make House Keys (Key Cutting, Office + More)
Conclusion
So, to ensure you get your key copied at Ace Hardware in a fast and quick fashion, make sure you call ahead to discuss your key and what you need.
If they don't have a locksmith or have the ability to do what you need, then you will have to go somewhere like Lowes or Wal-Mart.
---
Here are some of my favorite services, products, and Stores
There are affiliate links, so if you do decide to use any of them, I´ll earn a small commission. But in all honesty, these are the exact what I use and recommend to everyone, even my own family.
To see all my of most up-to-date recommendations, check out this resource that I made for you!
BEST Of The Best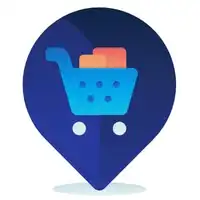 References
https://acehsp.com/key-cutting-and-auto-key-programming/
https://www.acehardware.com/automotivekeys
Recent Posts