Are you wondering if Power Crunch bars would be a healthy addition to your diet? If you're a vegan, you might also want to find out if these protein bars are vegan-friendly.
Power Crunch protein bars are marketed as a high-protein, nutrient-dense snack that fills your stomach and is delicious at the same time.
When it comes to being vegan, the short answer is: No, Power Crunch protein bars are not vegan-friendly as they contain whey protein which is essentially derived from dairy.
In this article, we will talk about Power Crunch bars, their actual nutritional content, their pros and cons, and anything else you need to know. So, keep reading.
What is a Power Crunch bar?
Basically, a Power Crunch bar is made of a creamy and crunchy wafer. Each bar is packed with 10 to 20 grams of protein. There is also a small amount of sugar added to the bar to make it tasty and satisfying.
Power Crunch bars come in a variety of flavors including:
Strawberry Creme
Red Velvet
S'Mores
Chocolate Mint
Chocolate Coconut
Triple Chocolate
Lemon Meringue
Peanut Butter Fudge
Kids Chocolate Fudge
Salted Caramel
Cookies ; Creme
French Vanilla Creme
What is in a Power Crunch bar?
We can look at the nutritional content of any Power Crunch flavor to get an idea of what the bar really contains.
Nutrition Facts: The French Vanilla Creme flavor contains a total of 14 g of protein,13 g of fat, 220 calories,100 mg of sodium, 5 g of sugar, 10 mg of cholesterol, and 11 g of carbs per bar.
The high protein content makes it quite a healthy snack. But we have to note that the bar also contains almost the same amount of fat.
Are Power Crunch bars Vegan?
No, Power Crunch bars are not vegan. If you take a close look at the information on the packaging, you will find several non-vegan ingredients listed.
All animal-based derived products are considered non-vegan, and this protein bar contains several of them. This mainly includes whey protein and milk, both of which are dairy products.
Read also: Are Simply Protein Bars Vegan? (Best Tips!)
Are Power Crunch bars Organic?
No, there is no organic certification for any of the products in this line. Plus, the company has explicitly stated that while they use premium, high-quality ingredients, they are currently not pursuing the idea of going organic.
Are Power Crunch bars gluten-free?
No, there are a number of ingredients in this protein snack that do contain gluten. This includes enriched flour and malted barley flour.
Are Power Crunch bars healthy?
Yes, these bars are definitely a healthy choice of snack. The regular snack contains 12 to 13 g of protein depending on the flavor. For those who want even more protein, especially as a post-workout snack, the PRO line contains 20 g of specialized milk protein.
Among different protein bar brands, Power Crunch offers the highest amount of protein and lowest sugar content.
It is also high in potassium, which is essential for good health. Another health benefit of these protein bars is easy digestion as they are high in fiber.
The company also does not use sugar alcohols in these protein bars. Sugar alcohols are commonly associated with uncomfortable symptoms and gastric issues.
The sugar and sweeteners used in Power Crunch bars are relatively healthier.
However, the fat content is moderately high too. In fact, this is around 17% of the daily recommended fat allowance.
So, with all the nutritional aspects of the bar, the high fat content should also be kept in mind.
Read also: Are Power Crunch Bars Healthy (The Truth Explained!)
What is the source of protein in Power Crunch bars?
Power Crunch bars are considered a high-quality protein source as they use Proto Whey. This is a special form of hydrolyzed protein that is efficiently absorbed by the body.
Plus, it promotes lean muscle mass. The whey in protein also helps with muscle growth and strength.
Hydrolyzed whey protein also has the advantage of having a lower lactose content compared to other proteins. This means you won't experience bloating, diarrhea or improper digestion when ingesting hydrolyzed protein.
It also helps you feel full and controls cravings which can ultimately lead to easy weight management.
Pros and Cons of Power Crunch bars
Here is an overview of the Power Crunch protein bars so you can clearly see the main advantages and disadvantages of consuming this snack.
Pros:
A reliable and reputable source of instant energy that can help you feel full.
Low sugar content makes it relatively safer for diabetics.
Different options like regular and pro, depending on your protein intake needs.
A kids version also available to suit their little bodies.
A variety of yummy flavors to choose from.
Cons:
High fat content means you should avoid them if you're trying to lose weight.
The sugar and sweeteners used can be quite addictive.
Not organic.
Not vegetarian.
Not vegan-friendly.
The product contains milk so it is not for those who are lactose intolerant.
Read also: Are Pure Protein Bars Vegan? (Best Tips!)
Final thoughts
Power Crunch is one of the best options in the market if you're looking for an energy boost, a healthy mid-day snack, or a post-workout protein bar.
You can also add it to your kid's school lunch as a healthier alternative to junk food like chocolates or candies.
However, vegans would have to look for another option as these protein bars won't suit their diet.
We hope this article was informative and helpful for you and that it will help you make the best decision as a consumer.
---
Here are some of my favorite services, products, and Stores
There are affiliate links, so if you do decide to use any of them, I´ll earn a small commission. But in all honesty, these are the exact what I use and recommend to everyone, even my own family.
To see all my of most up-to-date recommendations, check out this resource that I made for you!
BEST Of The Best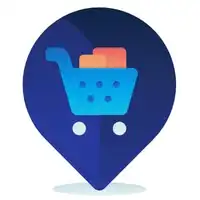 References
Recent Posts
link to Are Quest Protein Bars Vegan (Best Tips!)
Do you know if Quest protein bars are vegan? this is one of the questions our readers ask a lot. Well, we´ve got you covered. While strength training and bulking up on protein, you may want to...
link to Are One Protein Bars Vegan? (Best Tips!)
Do you know if ONE protein bars are vegan? this is one of the questions our readers ask a lot. Well, we´ve got you covered. Looking for healthy, vegan protein bars that will help make you feel...