Have you ever asked yourself or your friend if Power Crunch bars are healthy? Well, you are at the perfect place to find the answer to such a question.
Power Crunch protein energy bars get marketed as a healthy, high-protein snack to satisfy your hunger without compromising taste.
These wafer-like cookie bars contain whey protein, sweetener, and several other ingredients that make them good for a wide variety of consumers, including diabetics and children.
This high in protein sweet snack is seemingly rich in health benefits.
So, are Power Crunch bars healthy? Yes, Power Crunch bars are a moderately healthy snack to turn to for an energy boost and protein retention, although they are processed food containing sucralose (which may cause unwanted side effects in certain consumers). 
Keep reading to learn about the ingredients included in Power Crunch bars and how healthy they are as a whole.
We'll look at the supposed health benefits of this brand of power bars and the pros and cons of eating them.
What Is in Power Crunch Bars?
Power Crunch is a popular brand of protein bars that come in various sweet and dessert-themed flavors.
These power bars bring refreshing tastes to the market of protein bars, with flavors like S'mores, Red Velvet, Key Lime Pie, Peanut Butter Fudge, and Chocolate Mint, to name a few.
But in order to understand whether or not these delicious flavors are really as healthy as the company markets them to be, we need to examine the ingredients.
Let's look at the French Vanilla Creme Power Crunch bar as an example.
This flavor contains a total of 14 g of protein, 220 calories, 13 g of fat, 100 mg of sodium, 10 mg of cholesterol, 5 g of sugar, and 11 g of carbs per cookie.
While the protein content is certainly enticing, given that many competitor protein bars only contain around 10-12 g of protein, we still must consider the other nutritional values.
There's a relatively low amount of sugar, sodium, and carbohydrates in these bars. However, the fat content is pretty high for a protein bar.
Click the link to Amazon and get the Best Power Crunch Bars Today!
Are They Healthy?
So, are these protein bars really as healthy as they seem to be? Our findings show us that they fulfill their purpose of providing a sufficient amount of protein for an energy snack.
However, the fat content seems to be pretty high, and it's likely due to the sweet-treat nature of this brand.
Power Crunch states on their website that they provide the "perfect ratio of protein/carbohydrate/fat" in their products for a "low glycemic impact".
But individuals eating these protein bars should consume at their own discretion since one cookie alone contains 17% of the recommended daily value of fat. 
Is the Protein Content Healthy?
Another important question to ask is whether or not the type of protein used in this snack is a healthy source of protein.
Power Crunch uses milk proteins – extensively hydrolyzed (High-DH) whey protein in particular.
Whey is one of the most common forms of protein you'll see in protein shakes, protein bars, and other protein products on the market.
This type of milk protein is actually considered better for digestion since the body can absorb its small molecules quickly.
Read also: Are Kind Oats And Honey Bars Healthy? (Best Tips!)
This type of whey protein has the added benefit of leading to less bloating and gas issues after eating it.
And when we look at whey protein itself, it's generally thought to be healthy, with the exception of sometimes causing nausea and headaches.
Like anything, you should consume them in moderation. But it's also important to consider the fact that whey is a milk protein, so it's not vegan, and it's not for those who cannot tolerate dairy.
Is the Sugar Content Healthy?
One healthy aspect of the sugars and sweeteners in Power Crunch bars is that the company does not use sugar alcohols in its protein bars.
Sugar alcohols can be a source of gastric distress and uncomfortable symptoms, so this is good news for consumers.
Furthermore, the company uses natural sugars and sucralose for its product sweeteners. Sucralose is sometimes known as "Splenda", and while Power Crunch states that this sweetener is perfectly healthy, there have been some studies showing that sucralose, like other artificial sweeteners, can be addictive.
Read also: Are Quest Protein Bars Healthy? (Best Tips!)
You also have to watch out for eating these protein bars too frequently, as artificial sweeteners can be unhealthy when you eat too much.
Pros and Cons of Power Crunch Bars
Power Crunch bars seem to be healthy enough as a snack to turn to for a protein/energy boost every now and then.
There are some pros and cons to this product, however.
Pros
They're okay for children to eat and aren't as likely to cause a sugar crash like candy would
They're generally acceptable for diabetic diets due to their low sugar content
They come in a variety of dessert flavors, making them more appealing than standard energy bars
They are a good source of instant and sustained energy
Cons
Power Crunch energy bars have a decently high among of fat per serving, which is important to consider if you're trying to lose weight
These protein bars contain some artificial sweeteners, which can be addicting and lead to cravings for more sweets in the long run
They are not friendly to vegan diets
Are Power Crunch Bars Hattening
So, are power crunch bars fattening? Power crunch bars contain on average 13g fat (7 g saturated fat), this is somehow a bit more than other protein bars.
Below you can find the Power Crunch Bars nutrition facts:
PER 1 BAR: 220 calories, 13 g fat (7 g saturated fat), 100 mg sodium, 11 g carbs (1 g fiber, 5 g sugar), 13 g protein
Final Thoughts
Upon further research, we found that Power Crunch protein bars are a generally healthy option for a quick snack and energy boost.
With so many delicious flavors to choose from, these low-sugar, high-protein wafers and cookies are a great alternative to boring protein bars you might find elsewhere.
---
Here are some of my favorite services, products, and Stores
There are affiliate links, so if you do decide to use any of them, I´ll earn a small commission. But in all honesty, these are the exact what I use and recommend to everyone, even my own family.
To see all my of most up-to-date recommendations, check out this resource that I made for you!
BEST Of The Best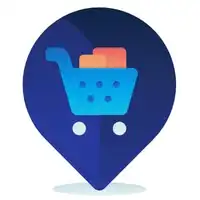 References
https://health.clevelandclinic.org/is-sucralose-splenda-bad-for-you/
Recent Posts